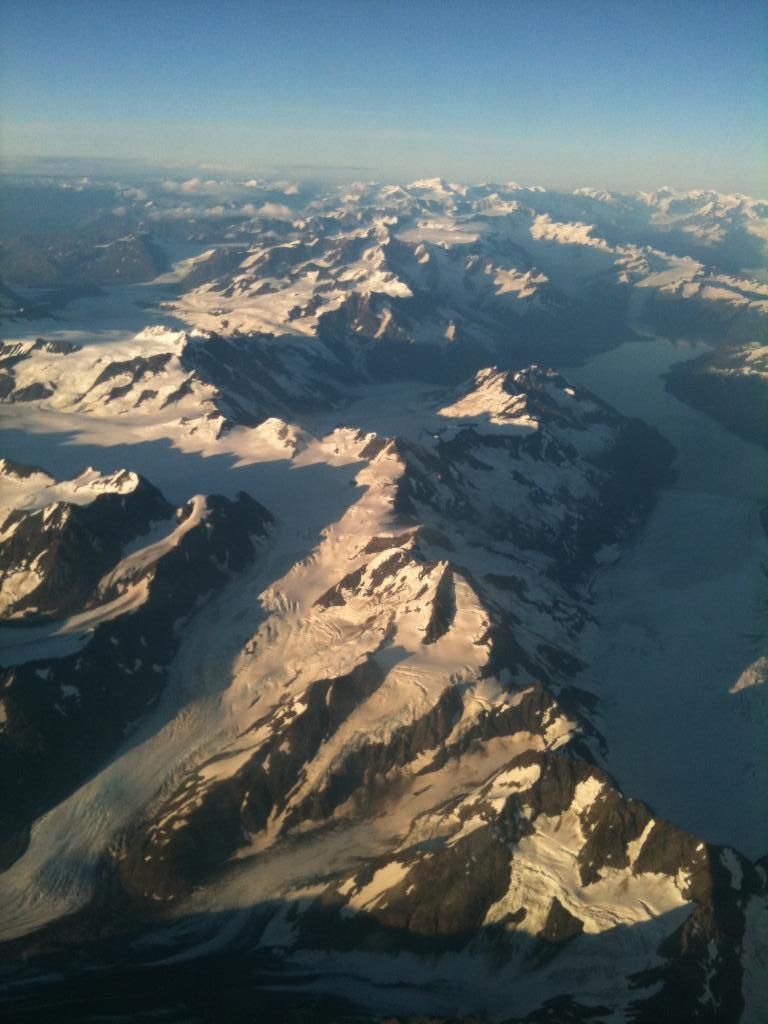 First sight of land from the flight.
Leaving Portland was one of the happiest/saddest days of my life. On one hand, I have my closest friends since high school, my amazing job that I enjoyed, all the familiarities I've known for 14 years, and not to mention
my Mom
in Oregon. This was a different kind of sadness than when I left for college. Yes, I was leaving Portland, but I wasn't leaving for good. I knew I'd be back even if my visits became far and few between by the end of my college career. No matter what, I always feel all the tension release from my shoulders the minute my plane lands or the minute I cross over the bridge from Washington. Portland has been a sense of comfort to me. This time I don't know if I'll be home anytime soon. It's a deep sense of loss for me to lose my home of over half my life.
But on the other hand, I have a whole new life waiting for me in Anchorage. The love of my life had the sweetest greeting for me, and I can't help but forget Portland now that I'm with him.