Since I work my birthday weekend and Will can't guarantee he'll be off early on my actual birthday, we went shopping for my presents today. Instead of splurging on things I don't need, I got things I've been meaning to get. A rain jacket, a pair of sandals, two pairs of shorts, some hair product for my curls, and two nail polishes.
I ran into the Beibs and got a picture with him...
We ran across a few sweet rides. I bet the mister I could fit in the helicopter. He forgets how small I am so he bet I wouldn't fit. Guess who won?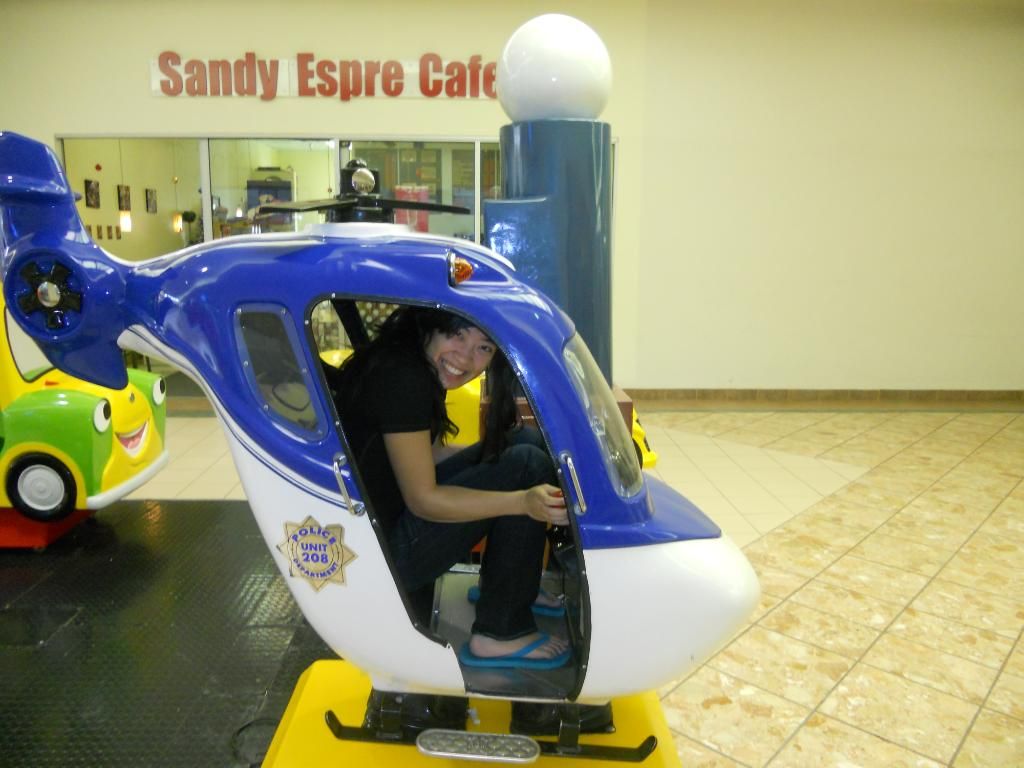 As the loser, he had to pay for Seester and me to ride the car.
Northway Mall
3101 Penland Parkway
Anchorage, AK 99508