Today we went on the Benvenuti Tour. It's the last day of Right Start and we're basically getting a tour of the area surrounding the base.
First, our tour bus stopped a the Gorgazzo Spring in Polcenigo. One of our guides, Sergio, brough bread to feed to the ducks, goose, and fish. It's a freshwater spring, but the origins are unknown. Some divers were sent to measure the depth, but died trying.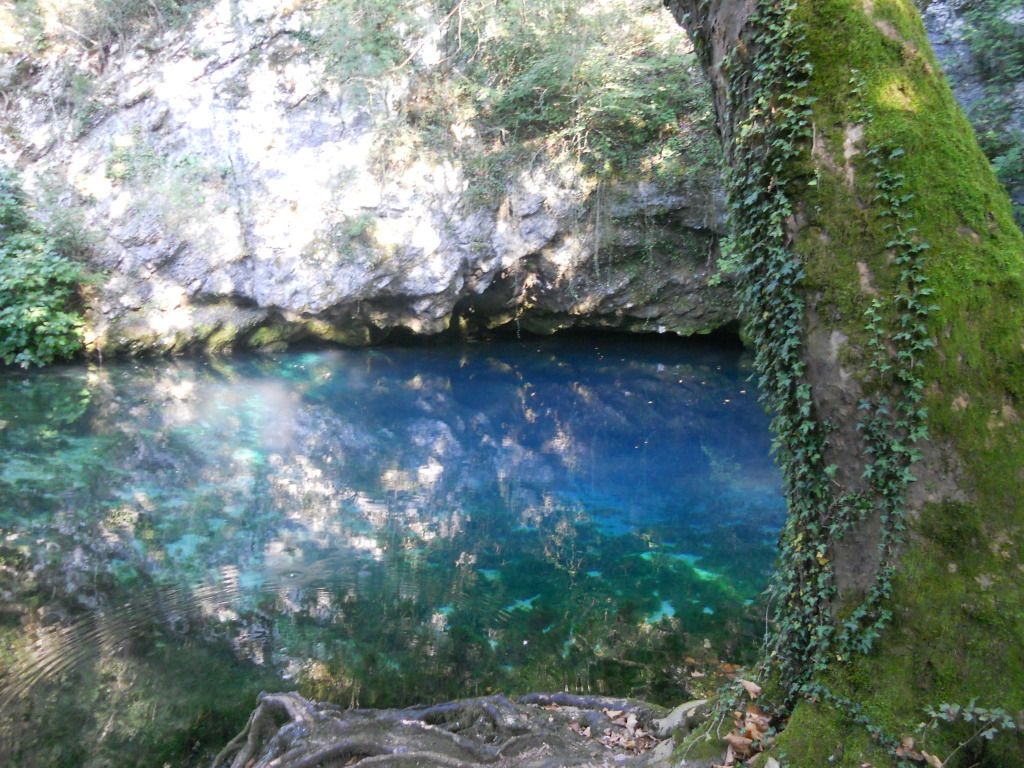 Next, we visited Porcia for its town market. There were a lot of vendors with fresh vegetables, fruits, plants, cheese, and meats. There were also clothes, house goods, and knick knacks. Pierce sniffed out a gelato shop so we all got cones since we weren't planning on buying anything from the market.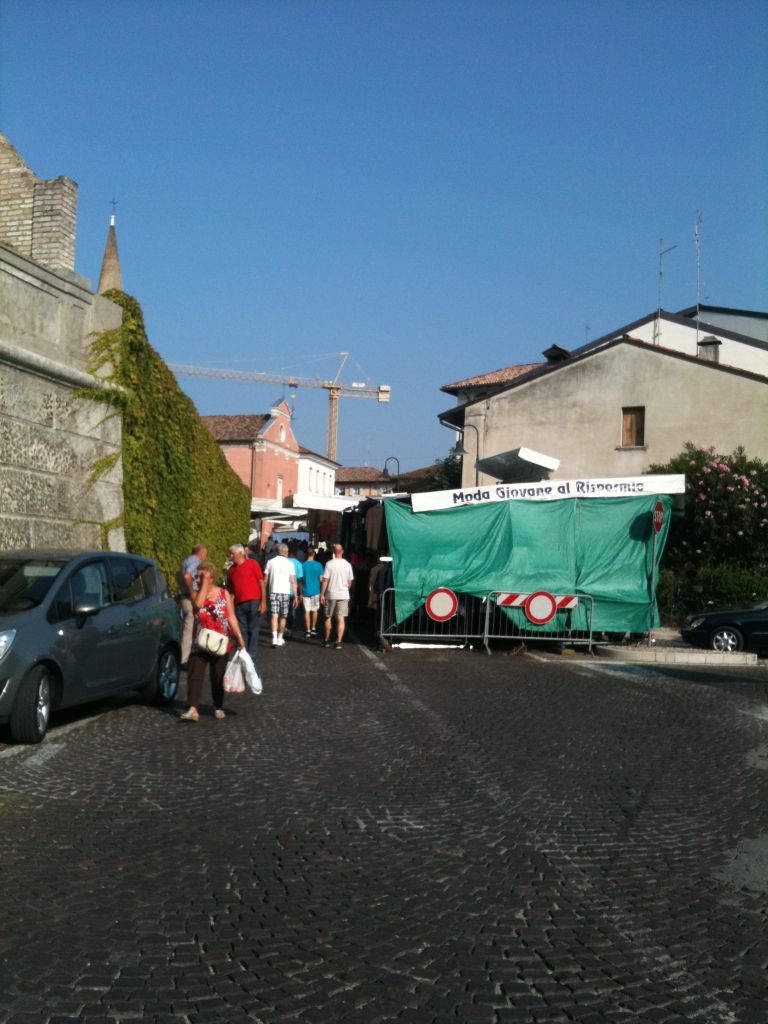 After that, we drove to Pordenone. It's a big town, but not quite a city. They have really good shopping, I even saw a Sephora! We went into St Mark's Cathedral, built in the 14th century. It was shocking how decorated the small church was. Everywhere we looked we saw intricate carvings and vivid paintings.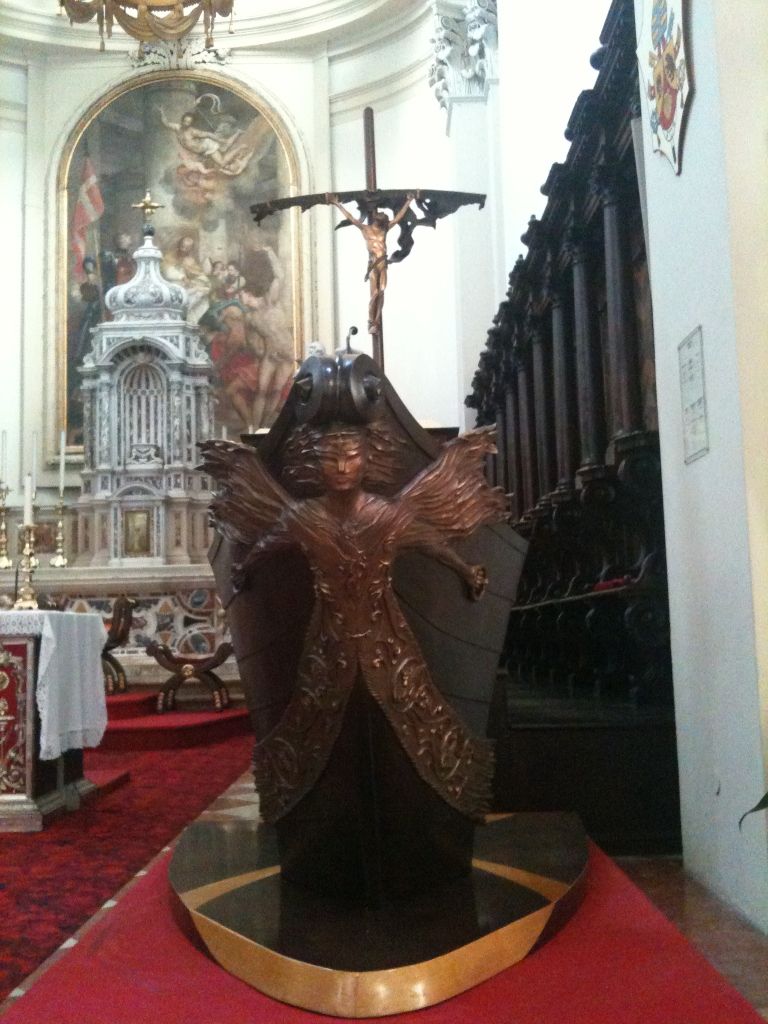 After the church we walked up the street to a chocolate shop. I was tempted to buy a chocolate animal, but I didn't to ruin it by eating it or risk having it melt on the bus. They gave us lots of samples so we stuffed ourselves with those. Have you ever had spicy chocolate? I was unpleasantly surprised by that one. The rest of the samples were absolutely delicious though.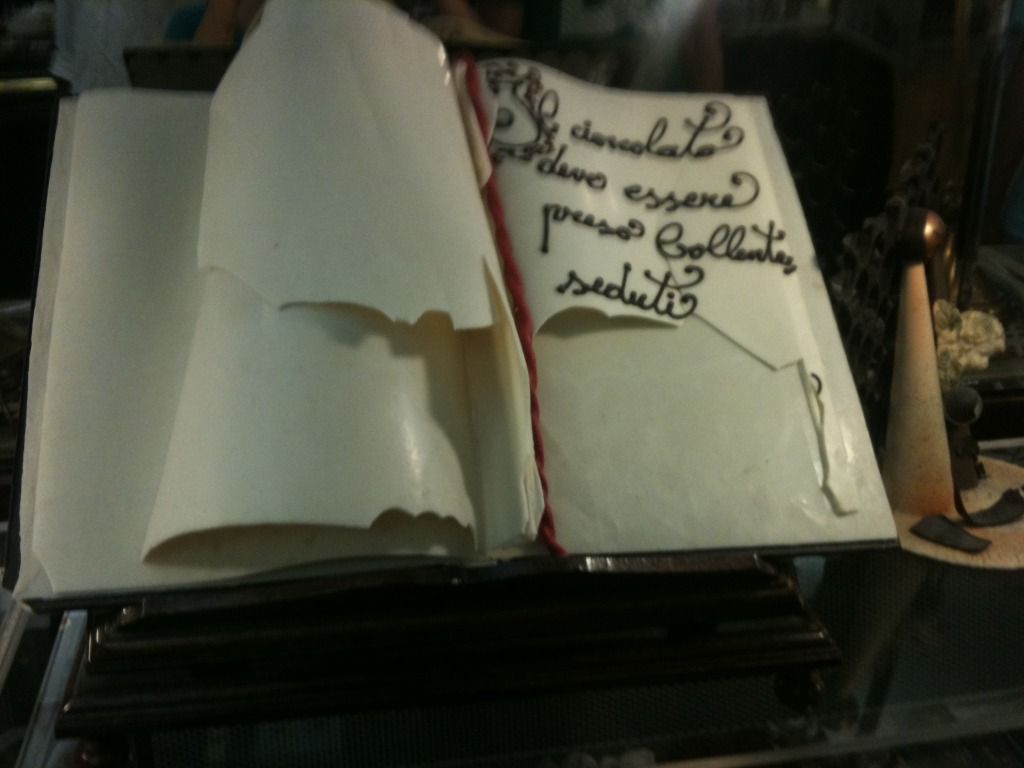 Peratoner
Via S. Giuseppe 5R
50122 Florence

Our guides, Sergio and Christina, taught us how to ride a train next. We each bought a ticket from Pordenone to Sacile under their supervision. They showed us how to read the timetables and where to validate our tickets. If the tickets aren't validated before boarding the train, it's as if you don't have a ticket. The train was smooth and calming, but I overheard some people saying that it's the luck of the draw if you're going to have a nice train or a clickity clackity one.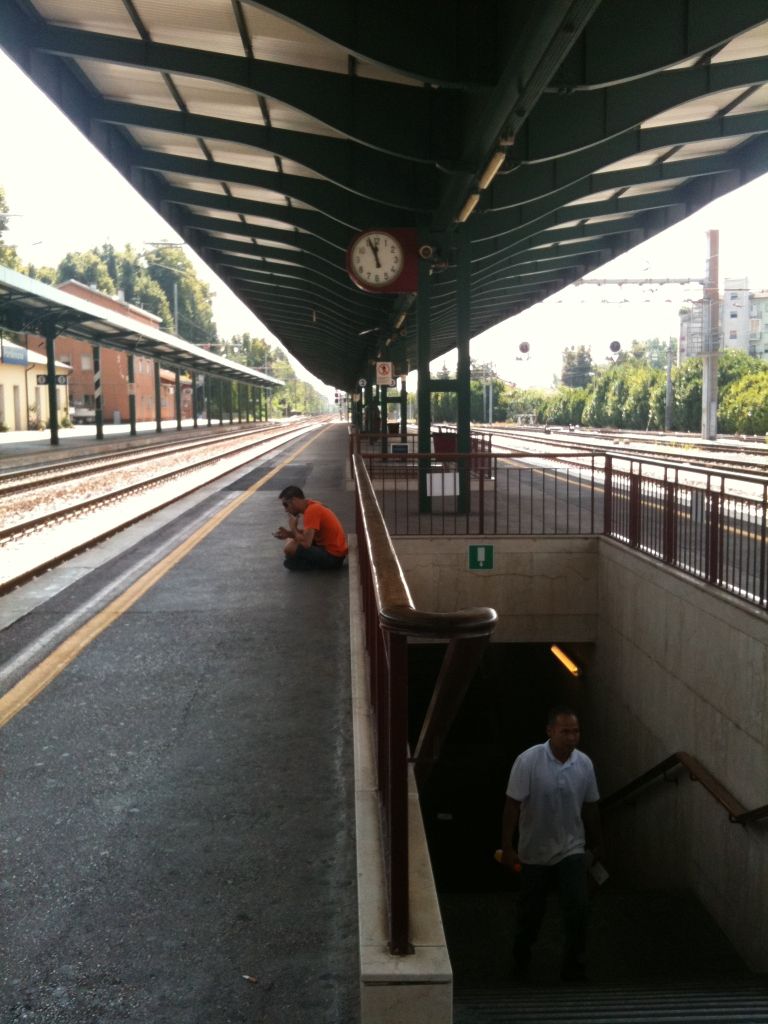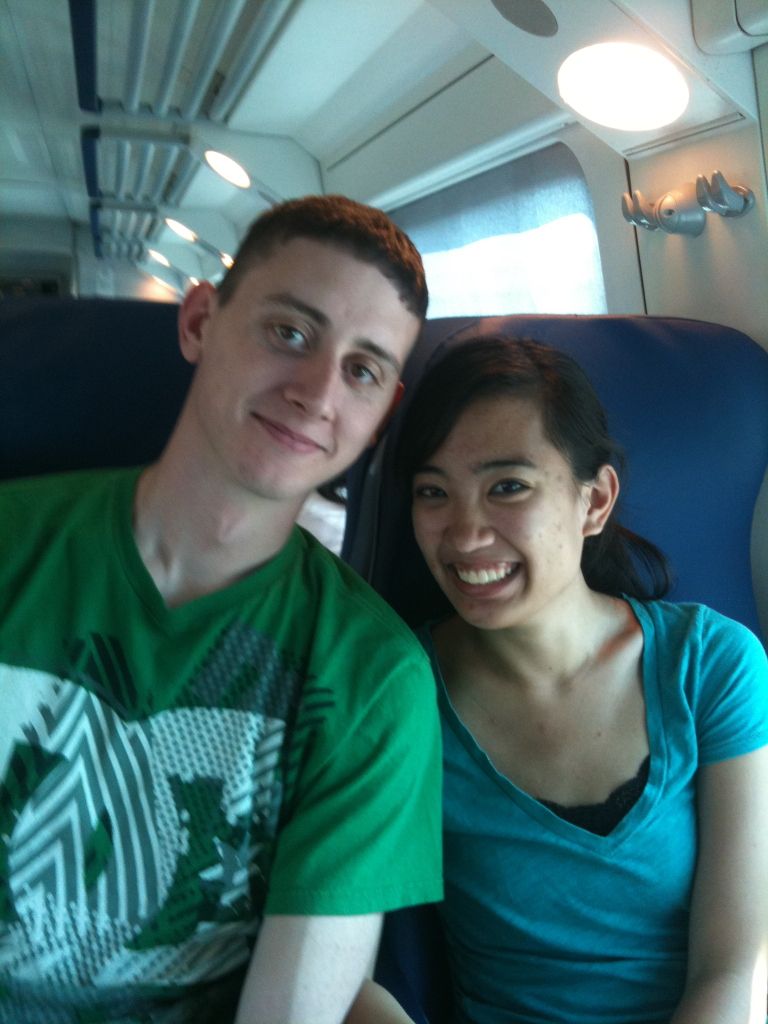 The bus met us at the train station in Sacile and we took a short ride to Budoia for lunch at Ciasa de Gahja. It's a 400-year-old hotel and upscale restaurant. When we first heard we were being served a four-course meal, we thought we'd all die of overeating. But the portions were perfectly spaced apart to give us time for a breather between courses. We were served pasta with red sauce, a creamy risotto, and chicken. All were 1,000x better than any version I've tasted. To cleanse our palates they brought us a lemon Sgroppino...sort of crushed lemon ice with a little vodka. It's the perfect meal ender, very cool and refreshing. Lastly, they served 5 different desserts and you know I had to try all of them.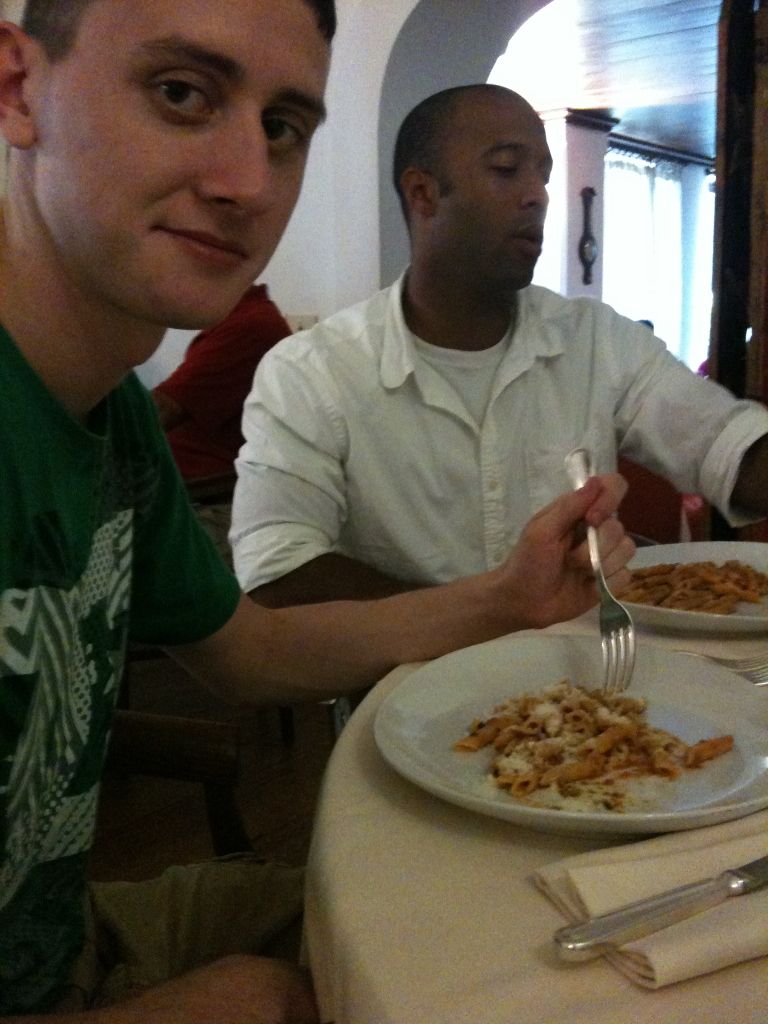 Ciasa de Gahja
Via Anzolet, 13
33070 Budoia (PN)

Our last stop was Podere Gelisi Antonio in Villotte di San Quirino. The owner came out and greeted us at the bus, and walked us over to the vineyard. From there he explained step by step how the grapes were used and even gave us a demonstration of one of the machines used to separate the parts used in grappa. He doesn't make the grappa at his winery, he sends them to other farms. Then he brought us into a warehouse to taste his wines. His wife and oldest daughter poured while his younger daughter played the piano for entertainment. He mingled with everyone telling stories posing for pictures. We ended up buying four bottles of moscato, two white and two red. He told us anytime we want to come back, just give him a call. He'll even set up a free tasting and we can buy straight from him.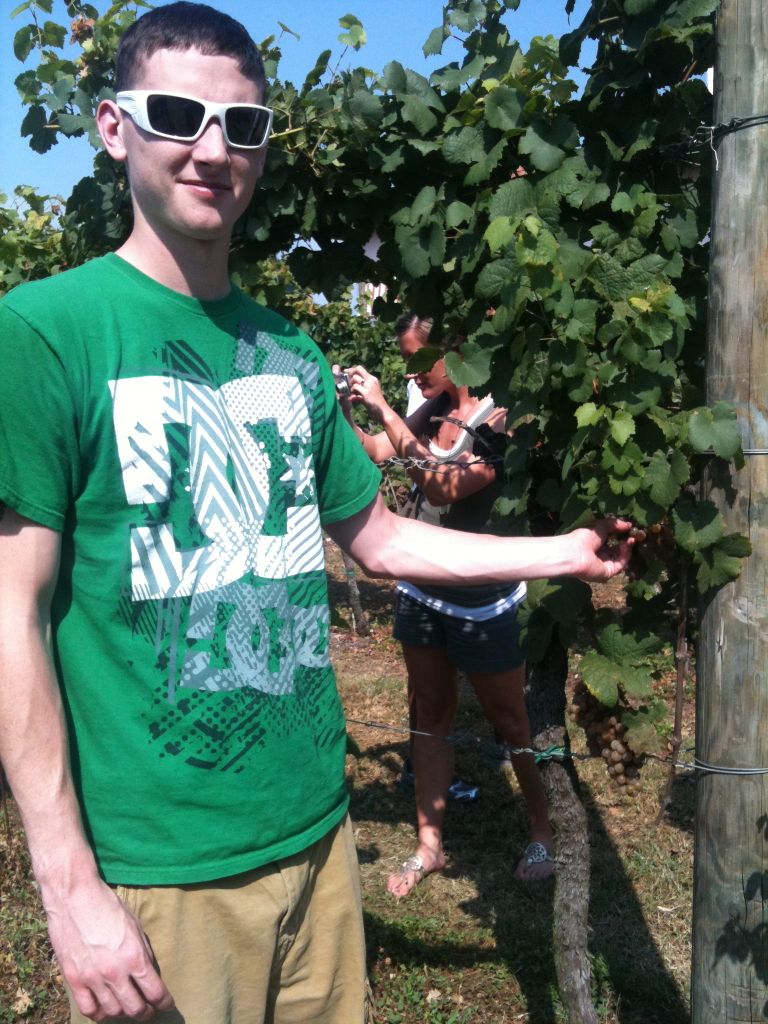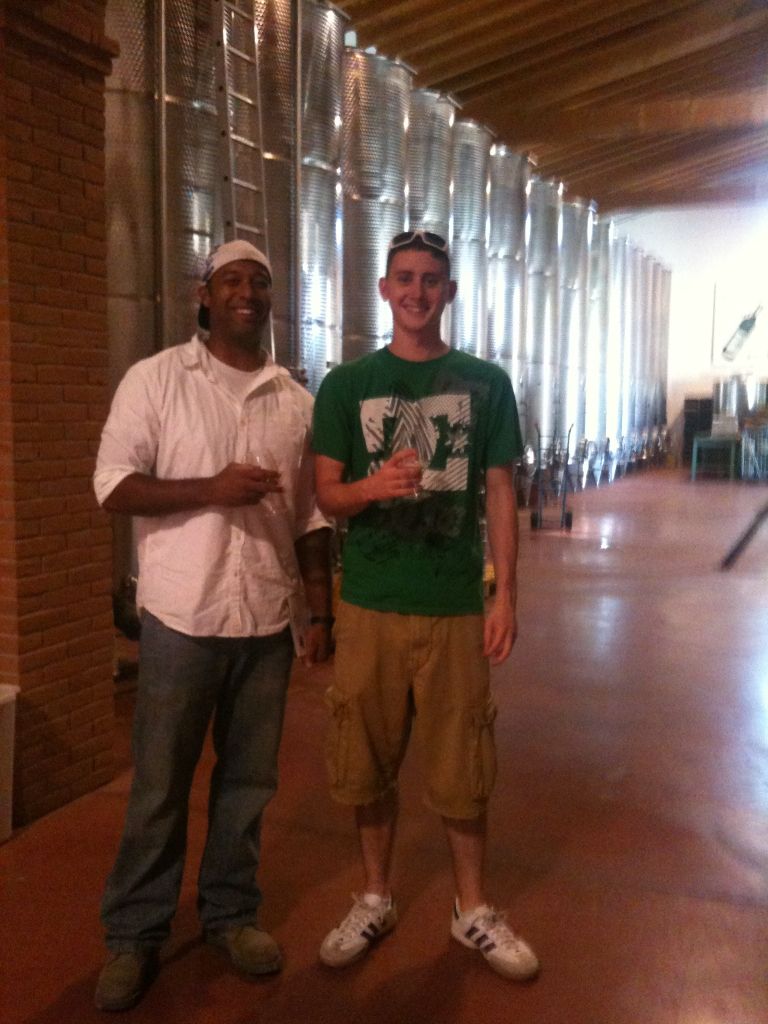 Podere Gelisi Antonio
Via Pola, 5
33080 Villotte di San Quirino (Pn)