We had to go to the library today to print off our Italian license applications and certificates saying we passed the online tests. We left the hotel around 9:15 AM and it was already
so
hot! I shouldn't complain because steady days of hot sunshine are much more desirable than steady days of cold rain. Honestly, I thought that since we left before noon we'd beat most of the heat. Not a chance.
We had breakfast at the bowling alley grill to kill time before the library opened. There were actually a lot of people there. The grill is open most of the day and had a good amount of people there for meals. I think that it didn't hurt that Sundays are $1 bowling days.
Aviano Lanes Grill
Area 1
The librarian working today helped us apply for library cards and helped Will get set up with his online account for Italian lessons. She also gave me the information sheet for the language site for dependents. I don't know if Will is going to use his, but I'm definitely going to check mine out. We're quickly learning how helpless we are not knowing how to speak or read Italian. I did manage to memorize how to ask if a person speaks English...which really won't do much good if they can't.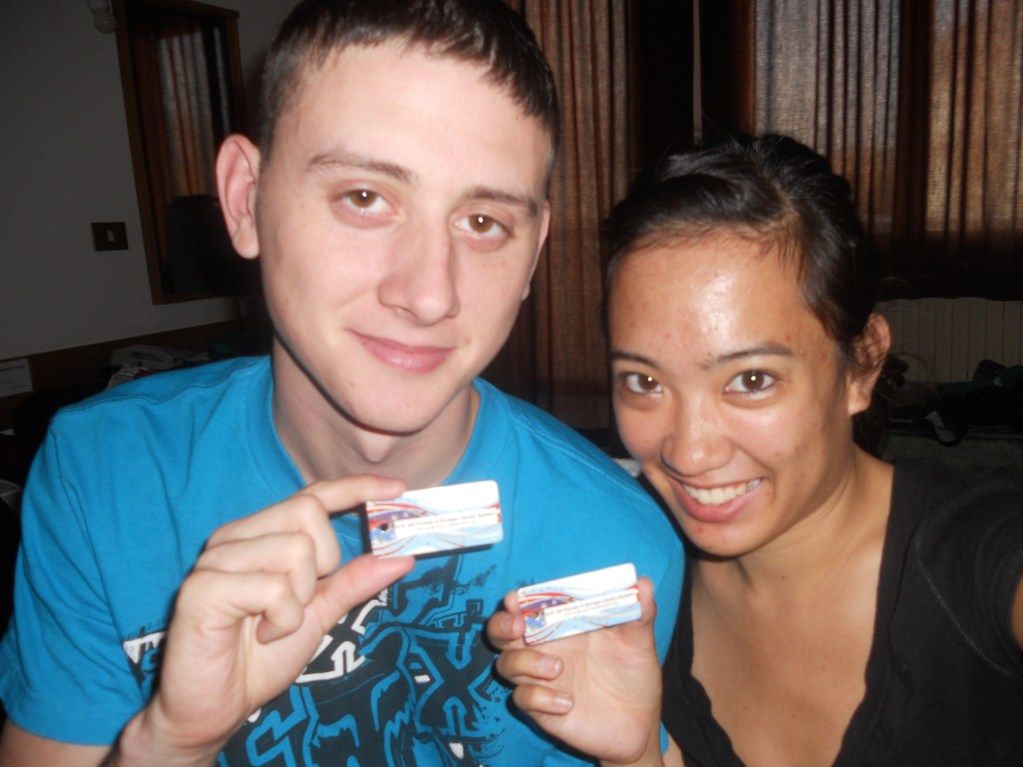 Aviano Library
Area 1