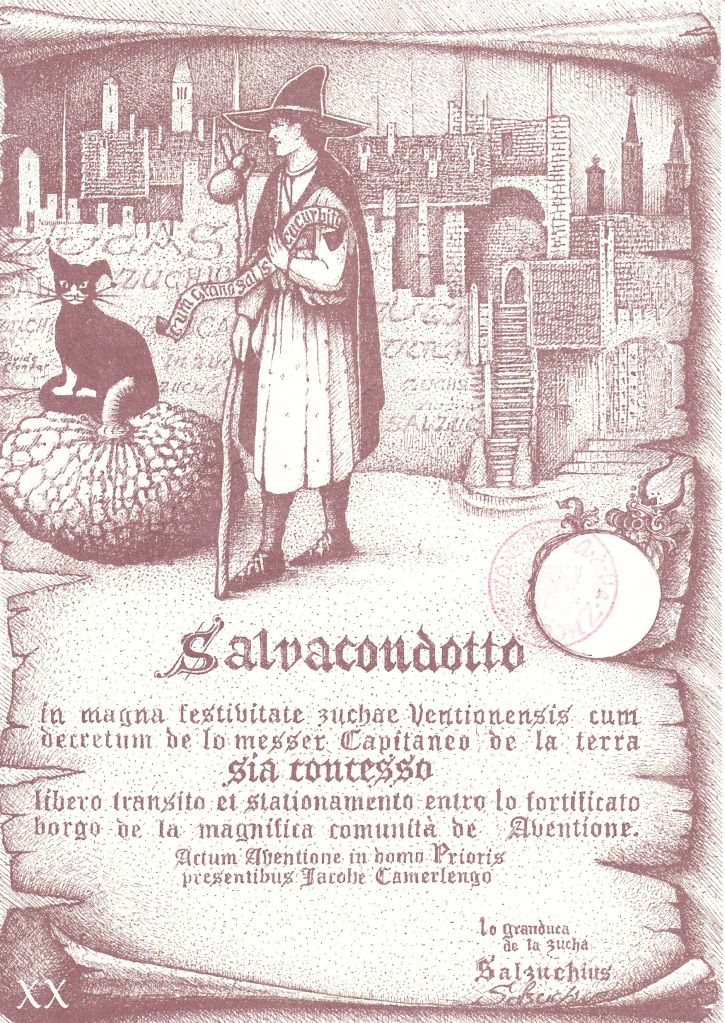 When entering the town gates, we were handed this.
Legend has it, the medieval town of Venzone hired an artist to create a golden globe for the top of their tower clock. They only had enough money to pay him a third of his rate so he tricked them by painting a pumpkin and placing atop the tower. The town didn't realize his trick until the pumpkin began rotting and falling.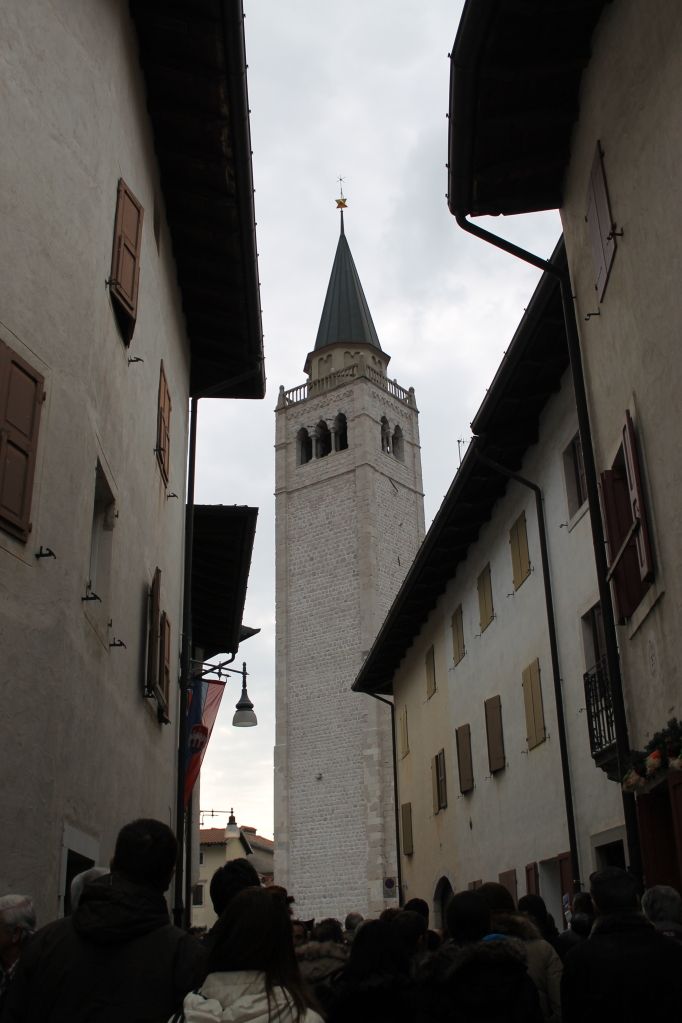 The infamous tower (with a real golden sphere)
True or not, the town hosts a pumpkin festival within their walls every year. They have performances, medieval reenactments, vendors, and lots of pumpkins.
The pastry was AMAZING! Ignore Will's crew chief fingernails.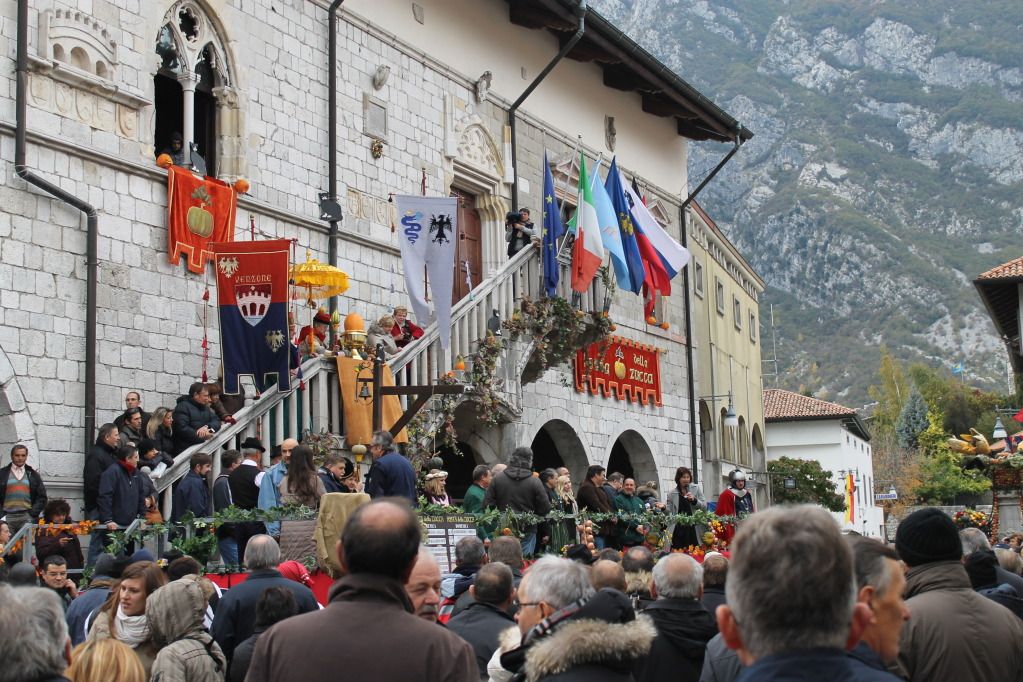 A ceremony of some sort before dancers performed in the square.
Sword fights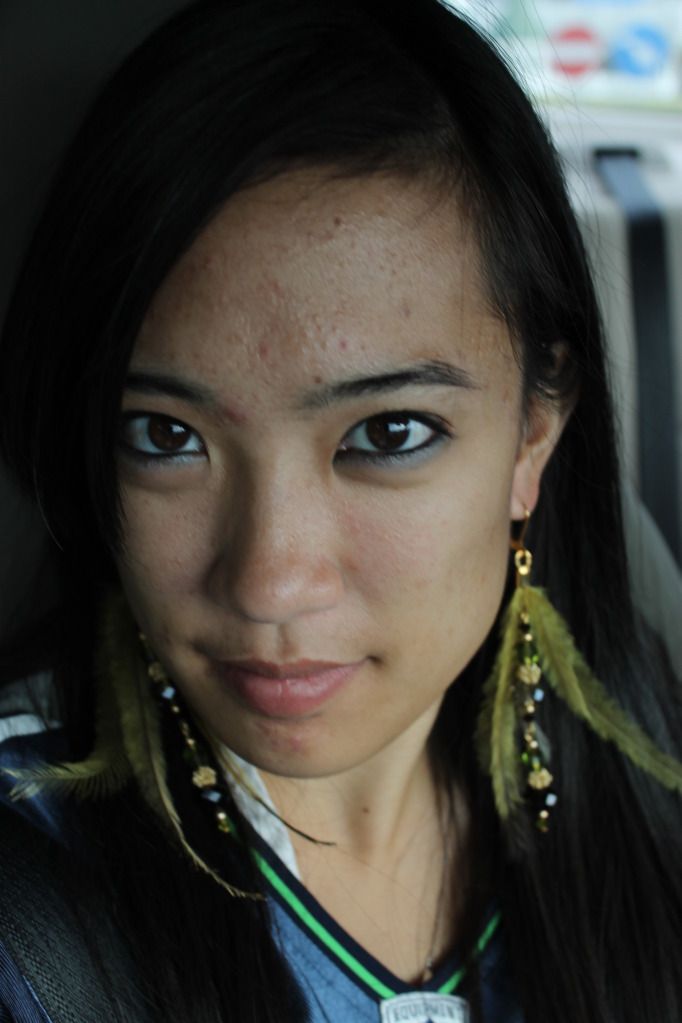 My pretty new earrings!
The town is about an hour away from Aviano Air Base, so it was a good day trip. Luckily it was a great driving day. It rained a bit toward the end of our time at the festival. We would have stayed longer, but as soon as Will felt that first drop hit he was done.