After our
last attempt to visit Ikea
, we made sure to really research the address of the closest Ikea. Since our car was blocked in, Drake offered to drive. I love the autostrada. Drivers here respect and follow the rule of slower cars to the right. It's something you can actually get fined for if you're driving in the fast lane.
We had a bit of trouble with the toll booth, but eventually we figured it out. Ticket first (look for the arrow on the ticket), card goes in same slot as ticket or toss change into bucket, take change if applicable, and go! There's a way to change the instructions to English, but it's really not necessary.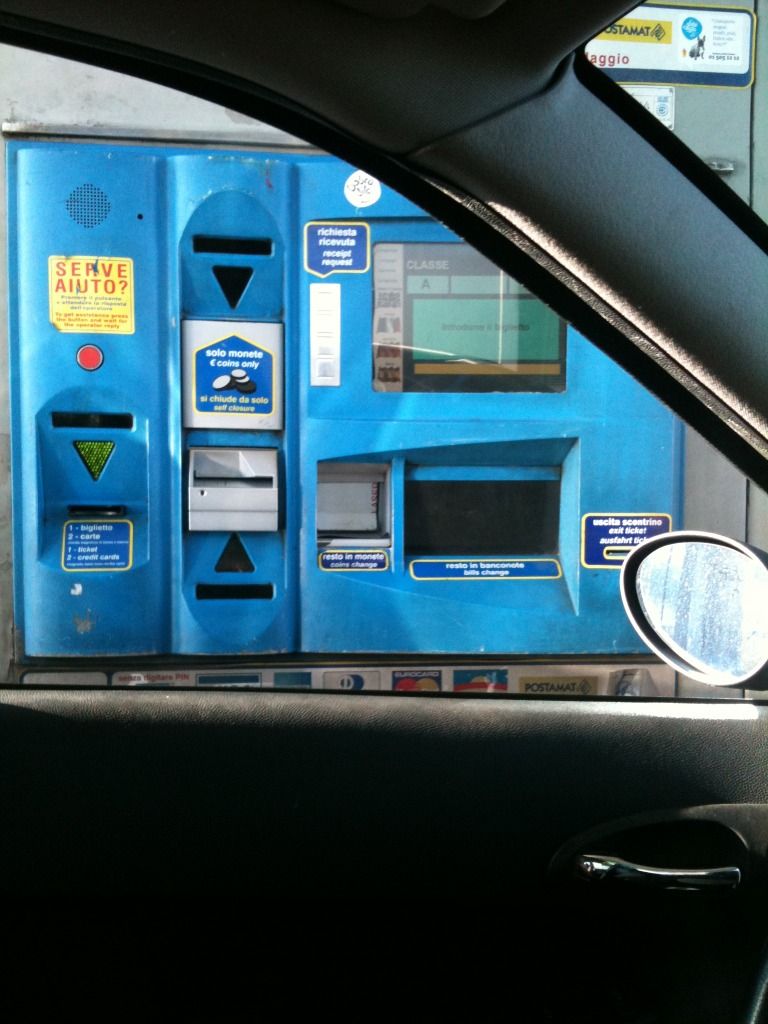 I'm glad we brought Drake's car just because we couldn't go nuts buying things since it wouldn't fit. We did find a dresser/storage closet type thing for our upstairs bathroom, but we couldn't find all the pieces in the warehouse. So we gave up and walked away with some candles instead. They smell
amazing
! I can't describe what the scent is, but it reminds me of Hawaii. It's not flowery or anything like that...it's fruity. It's hard to explain.
On our way home we were treated with a beautiful sunset.
Ikea
Via Cividale
34070 Villesse (Gorizia)