I try to spend lots of time with Leetle and Beebee when I'm home. They're old enough to understand I can't always come home. They're so understanding when they ask when I can come home and I tell them "I don't know" or "I can't now because it's expensive". Daddy and Stepmom did a really good job explaining that to them as they grew up. To make up for lost time we go on sister dates and have lots of playtime together.
This visit, we spent a lot of time outside in the yard. When Seester and I were growing up, we spent most of our daylight free time outside. Rollerblading, biking, climbing trees, playing catch, chasing lizards...all the cool stuff. So I try to get the girls out and running around. It's good for them and it tires them out so win-win.
Leetle used to take gymnastics classes and Beebee has been taking them for awhile now. So they were all about practicing and showing off their tumbles and handstands.
Beebee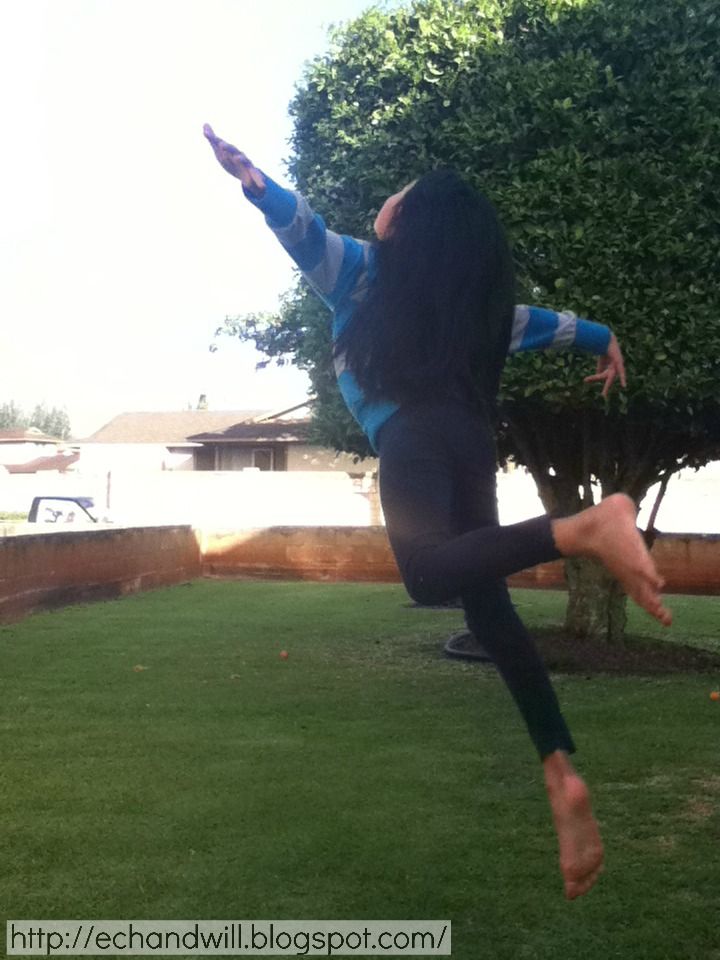 Leetle
They were all over the place, I have a gajillion blurry pictures them running back and forth. They're getting so big, it's hard to believe they're 5 and 8 already! I feel like I was just carrying them around and avoiding changing their diapers just last year.