Will and I went to Z.J. Loussac Library aka the Anchorage public library. I've been so excited to check it out! Seester had told me how nice it was, plus I wanted to get some new books. It's been a while since I've read a good book. I was impressed by the cool fountain up front. It's a Carl Nesjar Ice Fountain.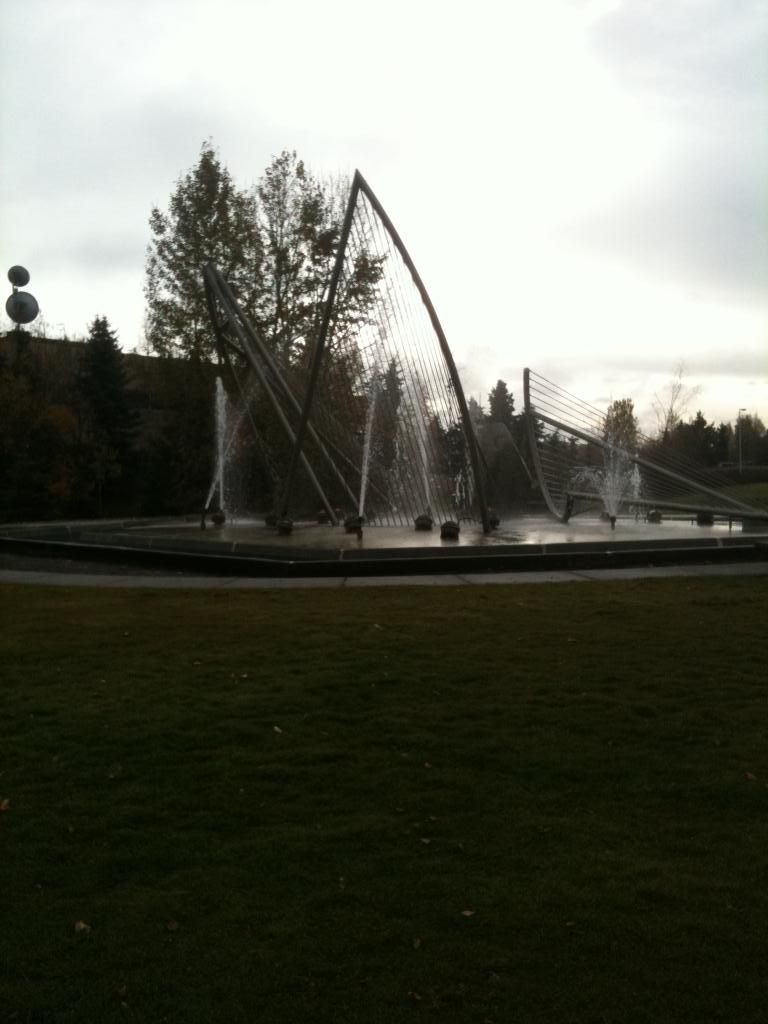 Seester wasn't joking, it's one of the nicest libraries I've ever been in.

I could have stayed a lot longer than we had time for, but Will had work so I had to make do with two books for now.
Z.J. Loussac Library
3600 Denali Street
Anchorage, AK 99503