Traveling to major cities can be pretty tricky. Rome is no exception. I guess really didn't understand all the travel research. We caught one of the many shuttles from the airport to the city center. We couldn't really gauge how far the hotel was from the dropoff point. I thought I was being smart and saving us some money by using the GPS and walking.
Turns out our GPS is an a--hole. It took us through the university and left us stranded on the side of a busy road. NO WHERE close to our hotel at all.
When I realized that our GPS had glitched out and led us in the opposite direction to a nonexistant address, I lost it. We saw some signs for a nearby hotel, so we figured we'd go there and ask for a cab. The signs led us to a busy intersection but no hotel. Luckily Will spotted a cab randomly on the road and he flagged it down. Turns out, it would have been almost 5 miles away. Ugh.
When we finally got to our hotel/B&B type place, we left our bags and walked a few blocks to Vatican City. Yeah, you read right...just a short walk to Vatican City from our place. It was a steal too!
Sotto La Cupola Guest House
via Cardinal Agliardi, 15
00165 Roma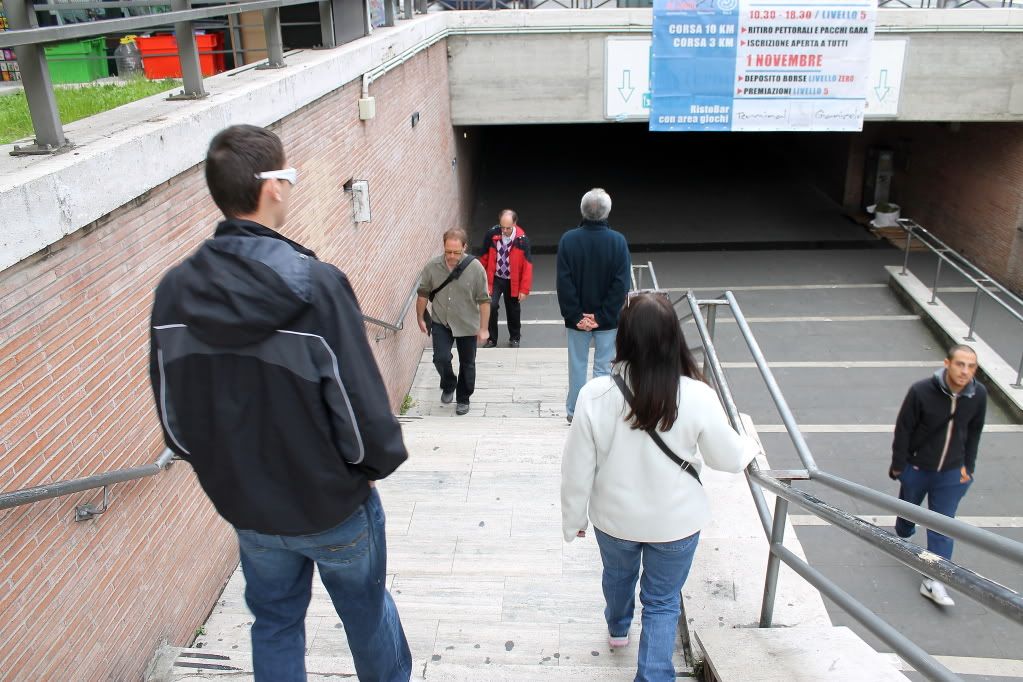 Walking though the underground tunnel to Vatican City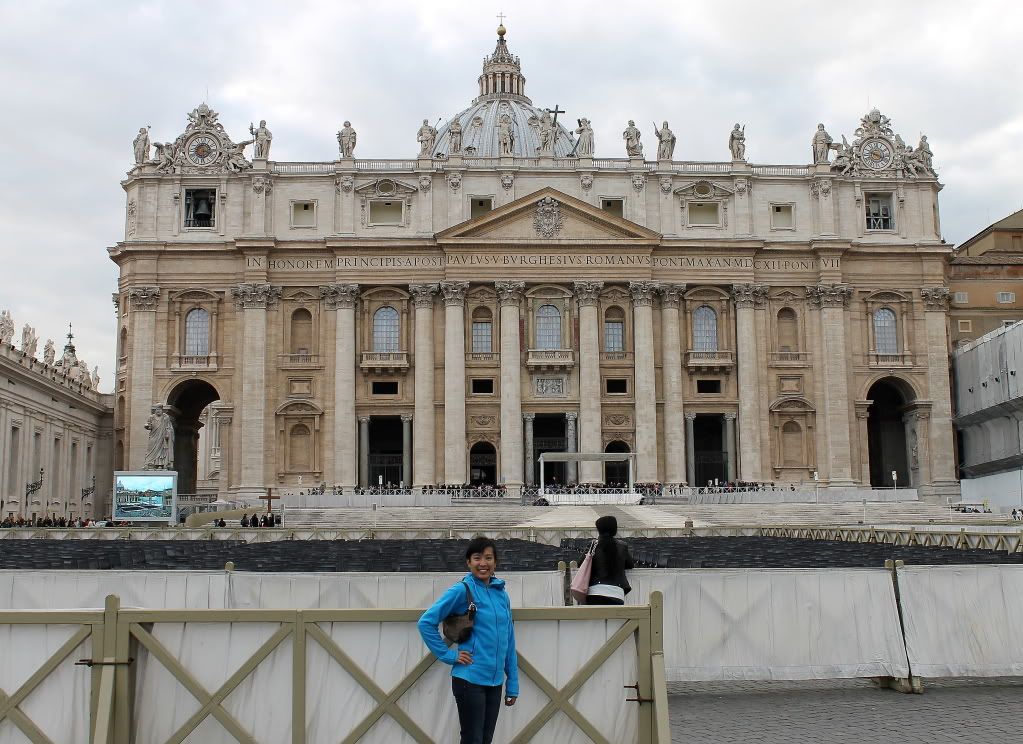 We weren't planning on actually doing any real sightseeing so we just walked around the area, taking in the amazingness.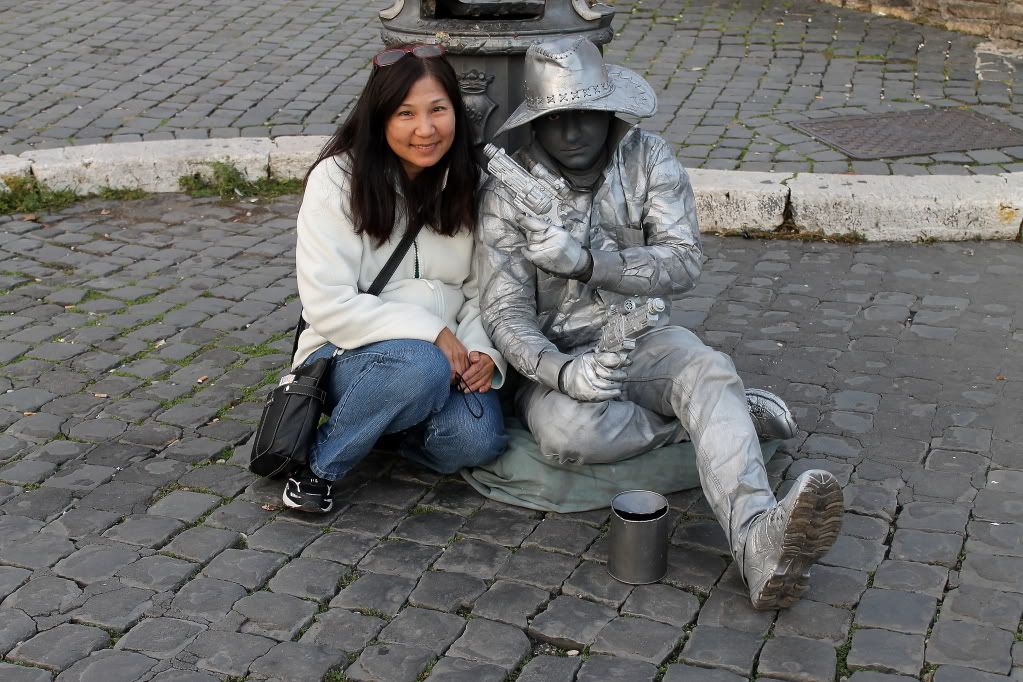 I was too chicken to give the guy money so I made Mama do it. We thought he was going move and scare her. Instead he blew here kisses and motioned for her to come over and take a picture with him.
Gardens at Castel Sant'Angelo
It was already chipped when we got there, but we accidentally knocked it loose.
On the Ponte Vittorio Emanuele II
When we looped around back to St Peter's Square the sun was setting and we got some awesome night shots.