If you've seen Roman Holiday starring Audrey Hepburn, then you know all about the Bocca della Verita or the Mouth of Truth. If you tell a lie with your hand in the mouth, it'll bite it off.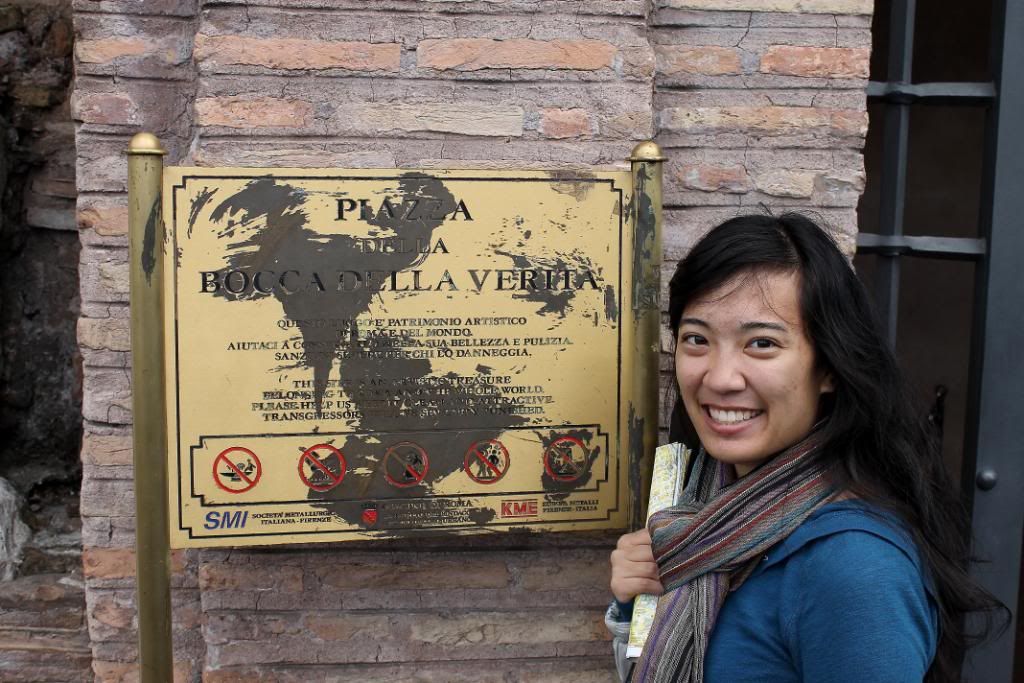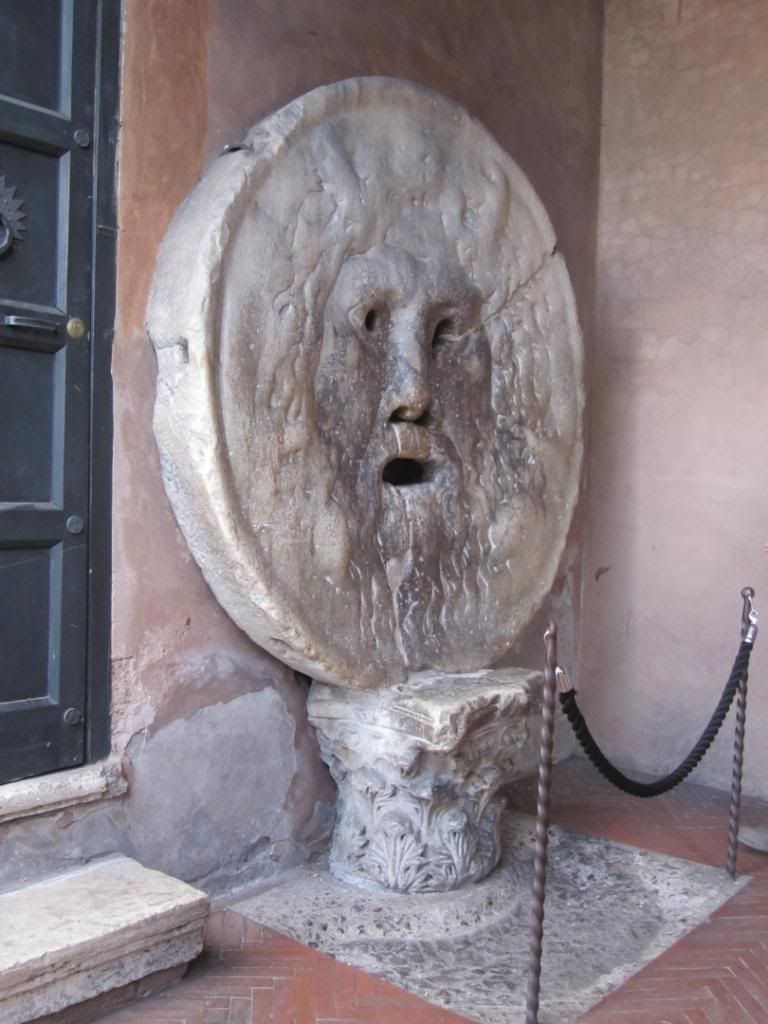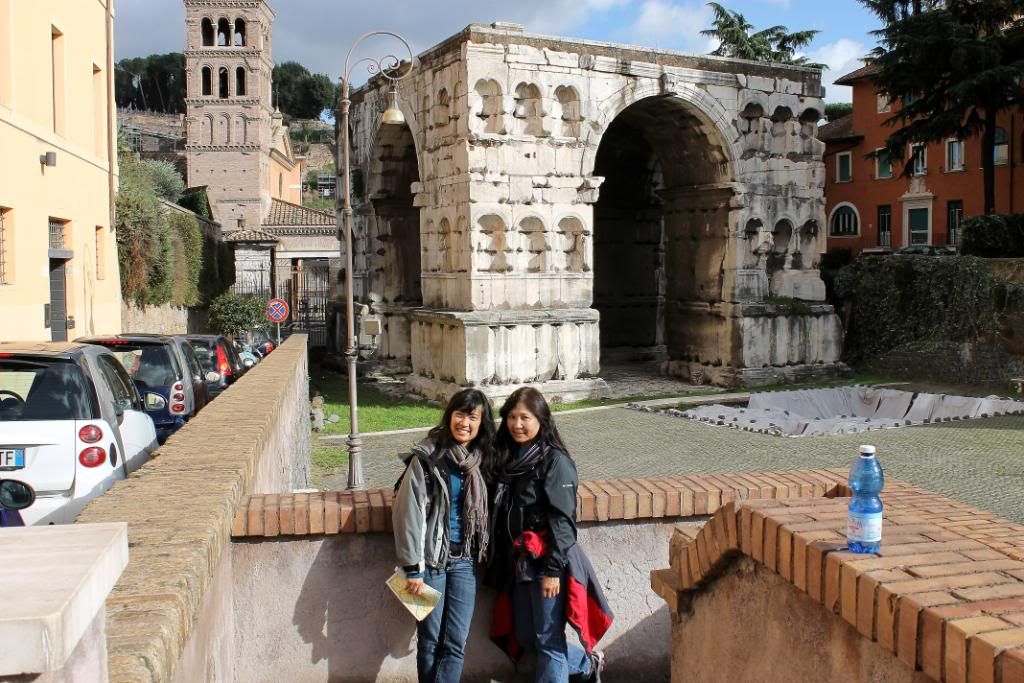 Arch of Janus
Chiesa di Santa Maria dell'Orazione e Morte
Church of Saint Mary of the Prayer and Death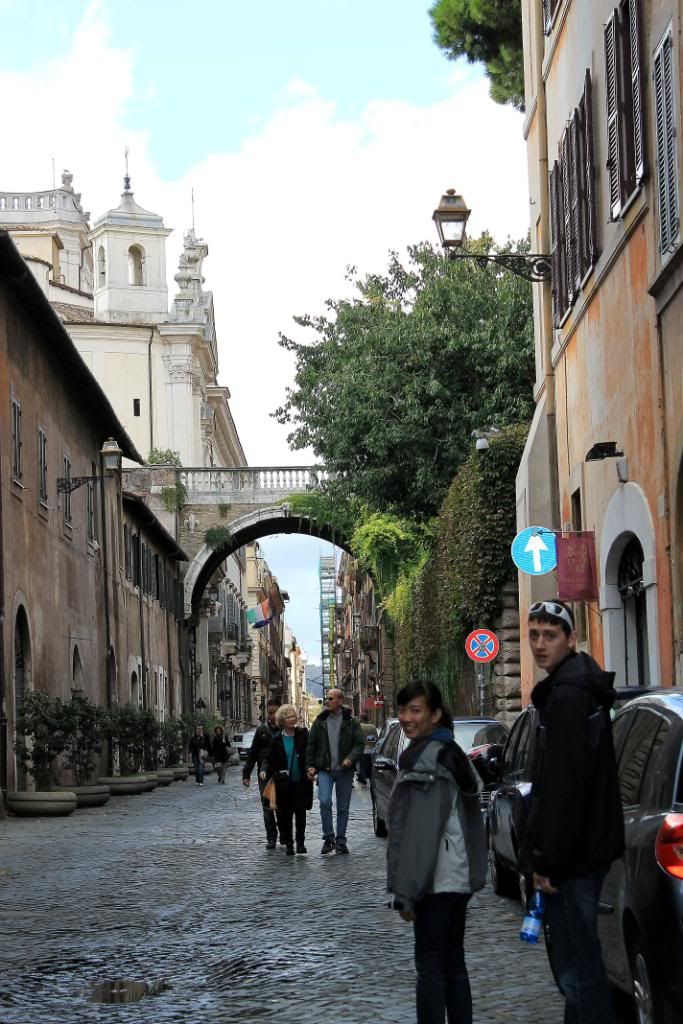 Walking up Via Giulia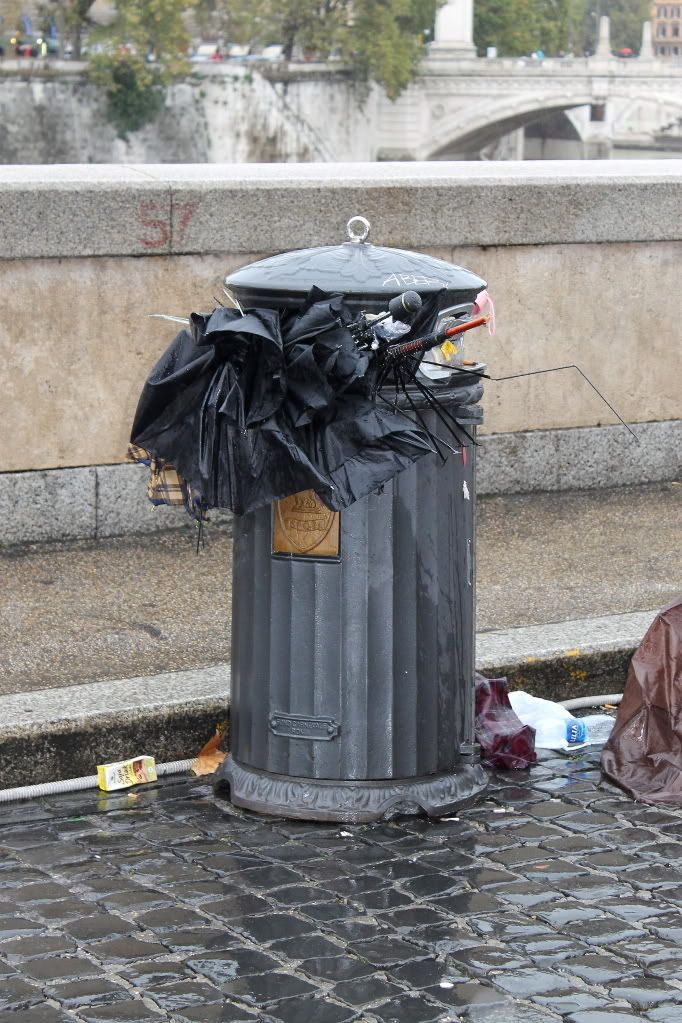 Moral of the story: Don't buy cheap umbrellas from the street vendors. All the trash cans looked like this.
Walking around Rome is so much fun! There are so many random beautiful interesting things to stumble upon. I'm definitely looking forward to my next visit to this city.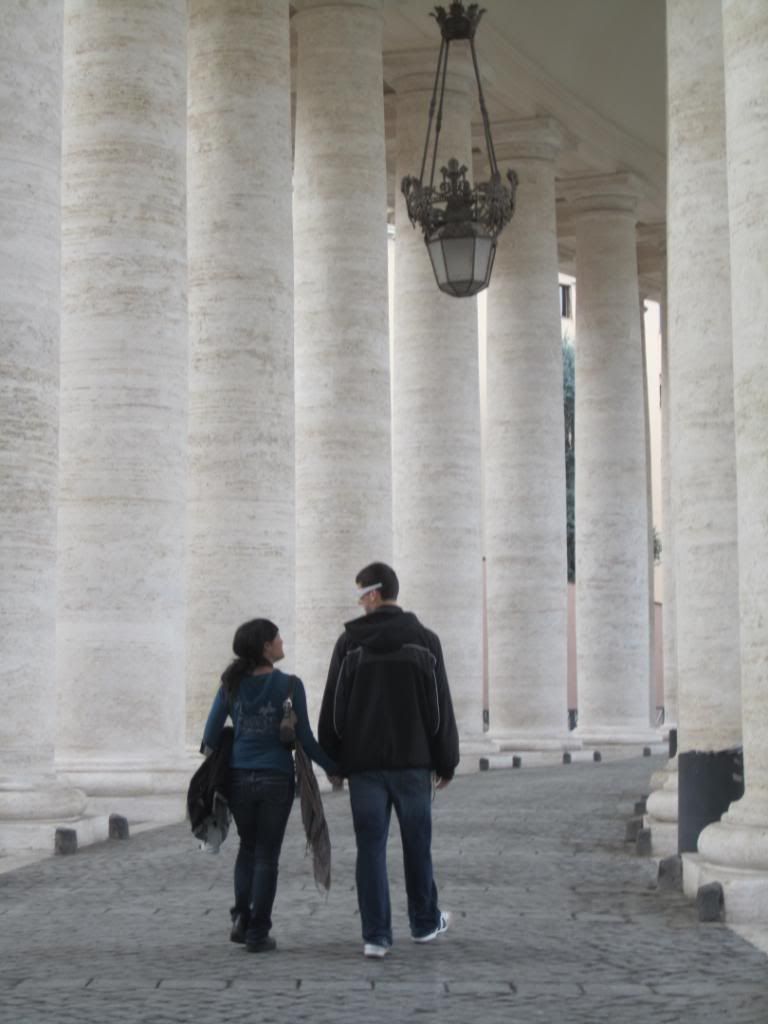 Our last stroll through the arches surrounding St Peter's Square.