We found our way to Piazza Navona for lunch. It was a little early so I was worried the ristorantes wouldn't be serving meals yet. But we were in luck! The three of us split up and cased out the menus and prices in the square. Since it's a popular square the prices were a little higher, but I found one that wasn't as bad as the rest. They ended up serving me the best plate of carbonara pasta I've ever had. I'm SO bummed I didn't note the name of the ristorante. It's at the end of the north side on the east side. We gave our feet a much needed rest and let poor sicky Will sit down for awhile.
The pizza has three really pretty fountains. The picture up top is the Fountain of the Four Rivers. If you're a Dan Brown fan, you'll recognize the name from Angels and Demons. At the north end is Fountain of Neptune and The Moor Fountain at the south end.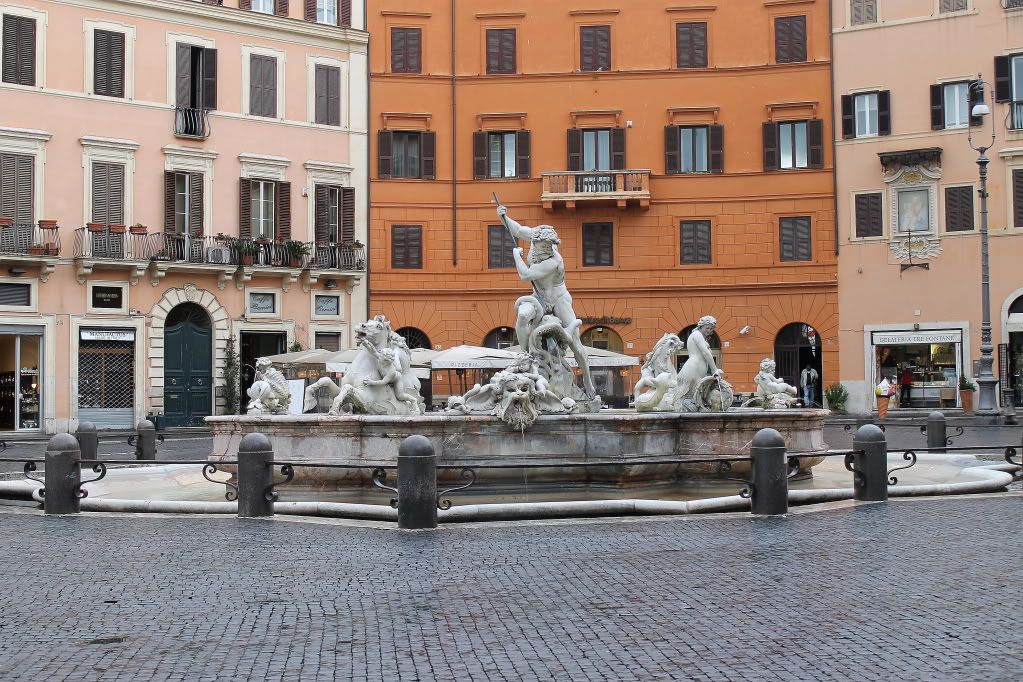 Fountain of Neptune
Moor Fountain
Will was especially concerned by the face that Neptune has his spear dangerously close to his...sensitive area. He made several comments including, "He's naked. He probably doesn't want that there."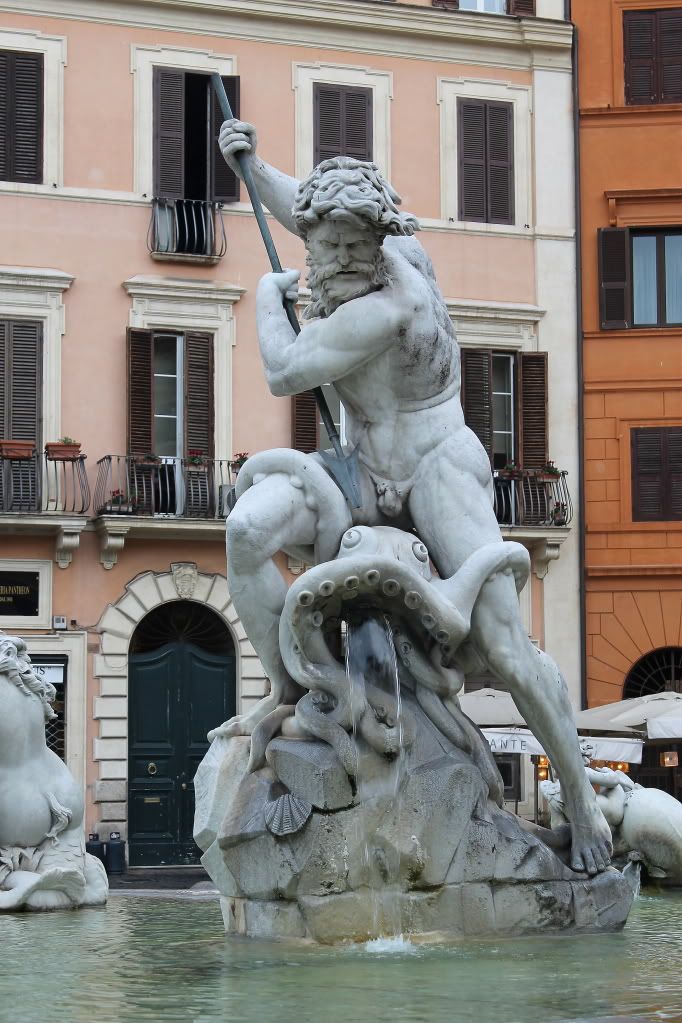 Neptune