Will and I tend to have really funny experiences with pigeons. (
Uh...Oops
) We're both extra paranoid about them pooping on our heads. I'm also paranoid about them flying into my head. Laugh all you want, I've felt the air from their flapping wings whooshing past my head more than once.
Anyway, I digress. Once again, pigeons attacked...but this time I wasn't the victim. Of course since it wasn't happening to me I found it HILARIOUS and I got it all on camera.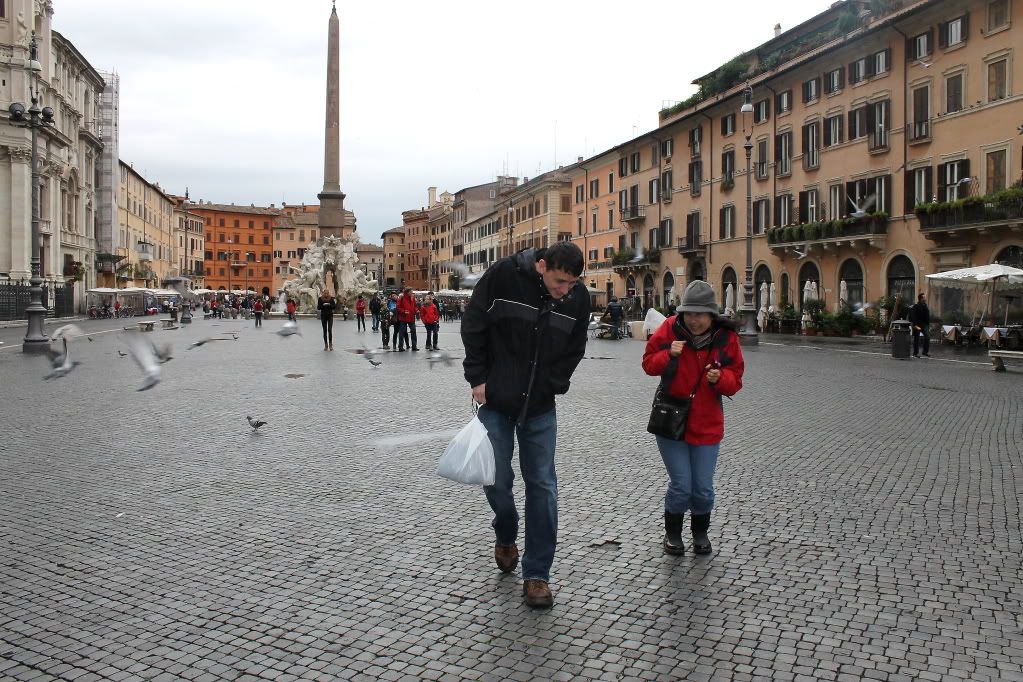 I love that Mama is smiling through the whole thing. Meanwhile, I'm just about dying of laughter and reviving the giggles every time I look at these pictures.