When we got back to the Venice port, we were surprised to see that the water level had risen dramatically. I knew about the rising tides that flood the city from time to time, but we hadn't witnessed it yet. Workers were putting down sandbags and setting up the walkways.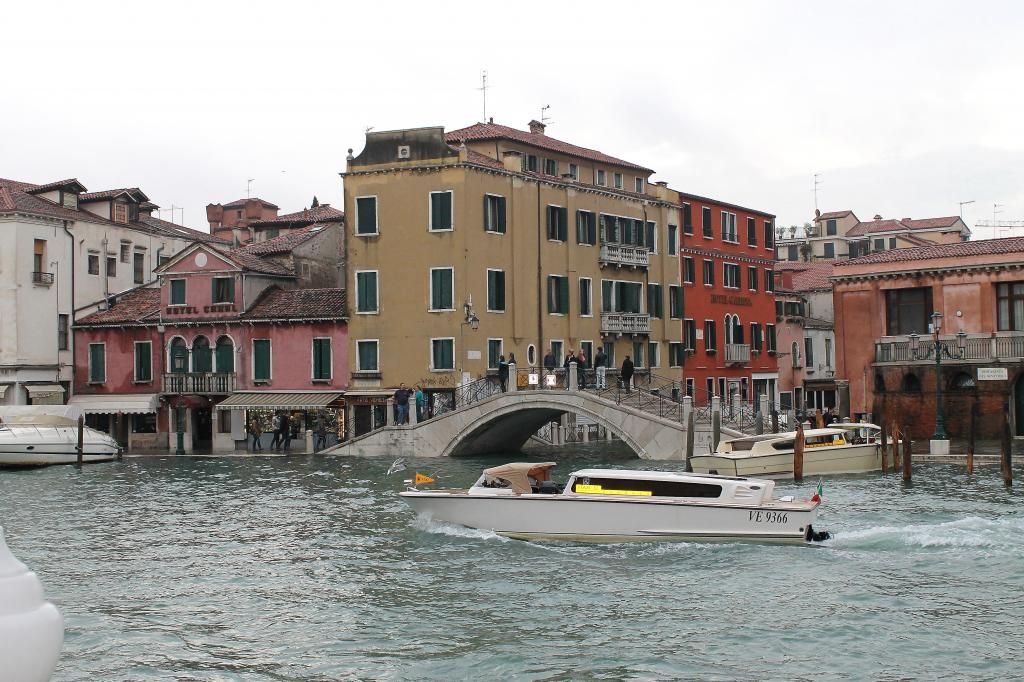 High tide in Venice
Mama was anxious to walk around Venice since she only got a glimpse of it on the way to the cruise ship. I still wasn't feeling well so I set up camp in the train station and sent Will and Mama off to explore. I settled in for a long wait.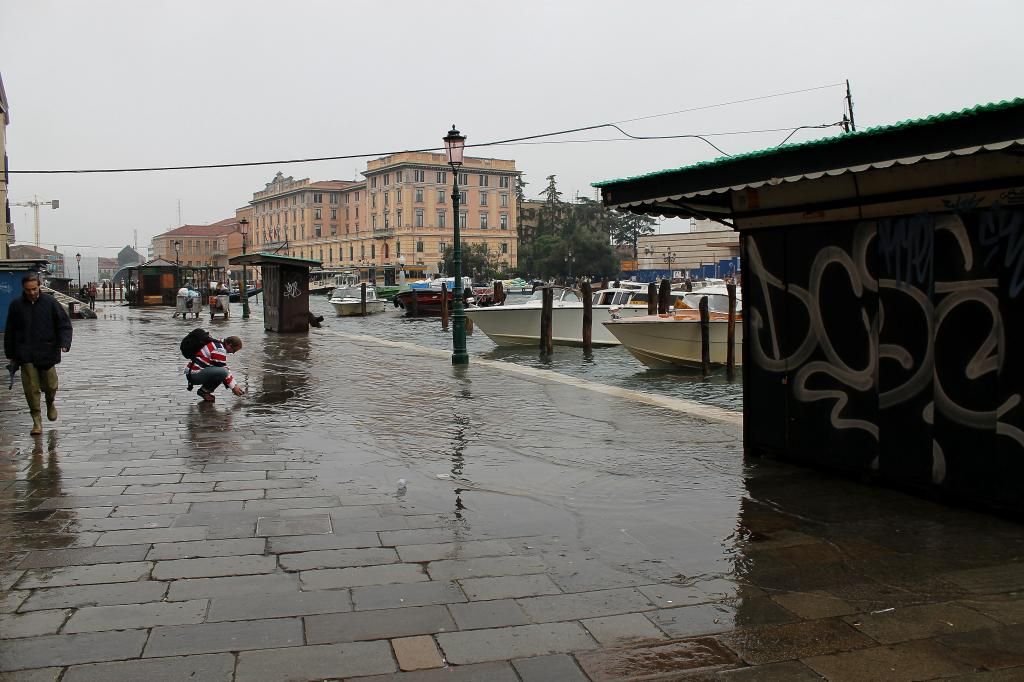 Flooding in Venice
They tried as best they could, but they didn't make it far before the water turned them around. I told them to just walk on the walkways and those would probably get them to St Mark's Square, but their shoes were already soaked so we decided to come back another day.