Saying goodbye to my husband never gets easier. It was, is, and will always be one of the hardest things I ever do. He is my partner in every way and it's hard to have to do everything on my own when he's gone. I did my best to memorize his kisses, the feel of his arms around me, and the comfort of his presence to draw on when I'm missing him. I smell his clean scent from his towel and hug his pillow close. He gave me his wedding ring to wear while he's gone. I wish it fit on my finger, but I have to settle for wearing it around my neck.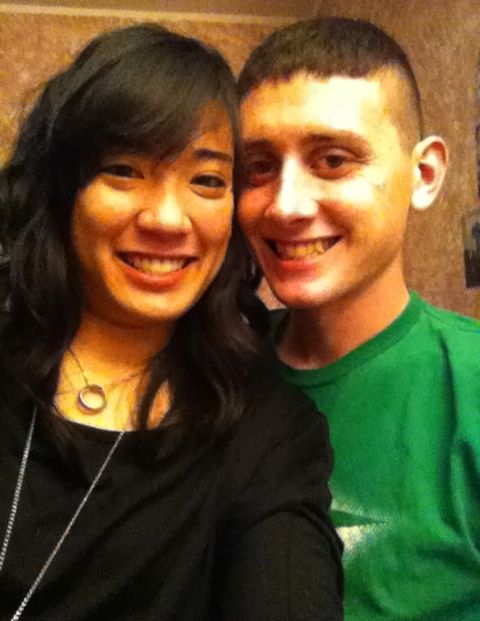 On our way to our last date night dinner for awhile.
I have to thank all of my blog friends, my friends here with me, and our families and friends back home for all the support and love they've been sending my way. It was overwhelming and calming to know that there's so many people thinking of us and ready to be a shoulder to cry on when my strength fails. This isn't going to be easy, but it will be easier thanks to the amazing people in our lives.
Can you please send your prayers/positive thoughts/good karma out to my husband and the men with him? Pray for a safe return and for comfort while they're so far away.