One of my little cousins graduated this weekend. HOLY CRAP! It's so weird to me that the kids I was old enough to remember seeing in their diapers are now old enough to be graduating high school. Here's a little perspective...this is my graduation party 9 years ago (That's the little graduate sitting to my left):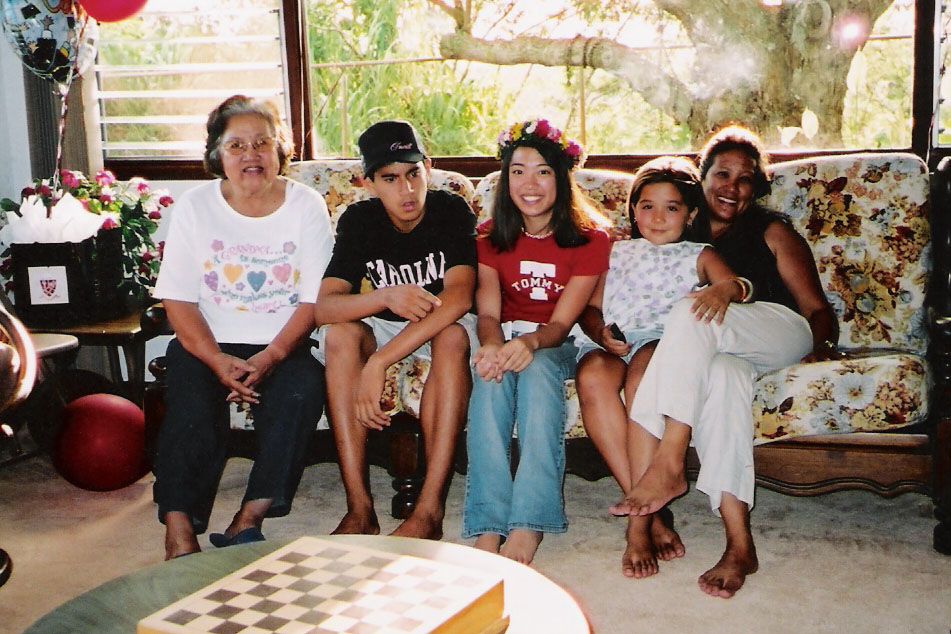 And look at her now at her graduation with our grandpa. All grown up!
I die a little inside when I can't be home with my family for times like these. So far Seester's graduation was the only one I've been able to make it home for. Everyone should cross every finger and send good karma and say lots of prayers that we can get stationed in Hawaii next so I can be near my family again. I miss all of them.
Congrats little cousin! Love you!