I have a sort of routine everyday. The order varies, but this is how it generally goes +/- some of them. This happens to be my day today.
If Will were here, this is what he wakes up to... (Yes I sit over him like this.)
But he's not, so I skip that and head to the bathroom. Most days my hair is actively rebelling against me. It's a daily struggle. If I'm staying at home for the day, I say f-- it and let it be. But on the days I have to go out in public I have to straighten, wet & redry it, or wax it into place...or throw it up in a pony.
If I have to, I hop in the car and run errands. Whenever I walk to the car I always complain in my head about how it needs a wash.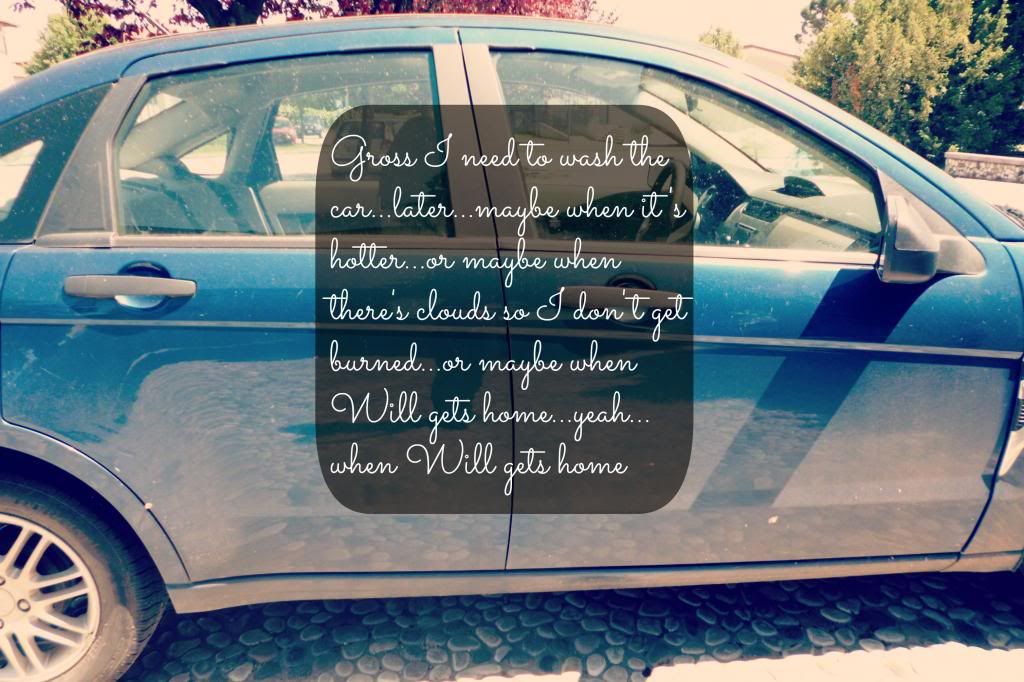 And there's always chores. I don't always do them every day, but they're definitely there everyday.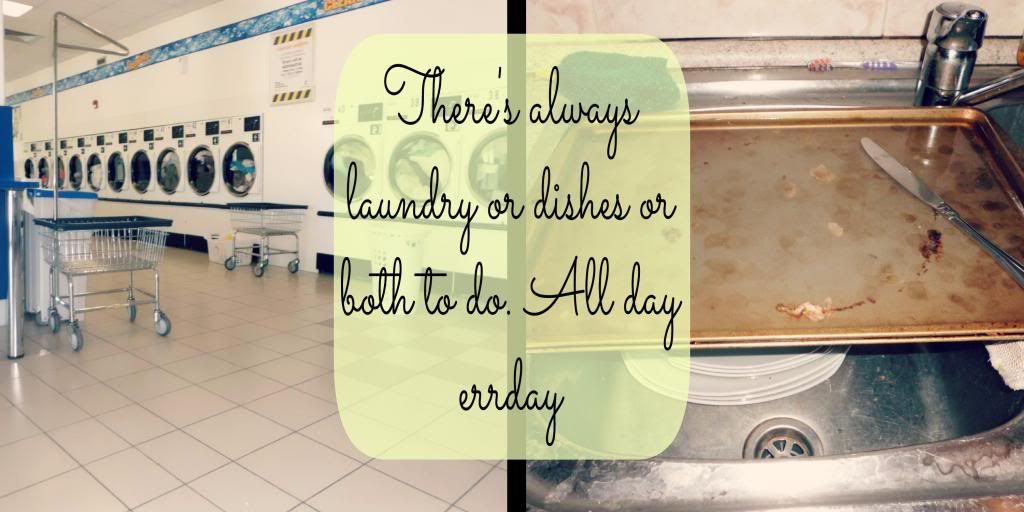 I'm always in the process of putting together a care package either for Will or for all the guys. So far this box has drink mixes and laundry pods in it. I'll add more, but I'm not sure what yet. Normally I'd be making a care package for Seester too, but she's almost done with her deployment so no more for her. I don't want her to leave before it gets there.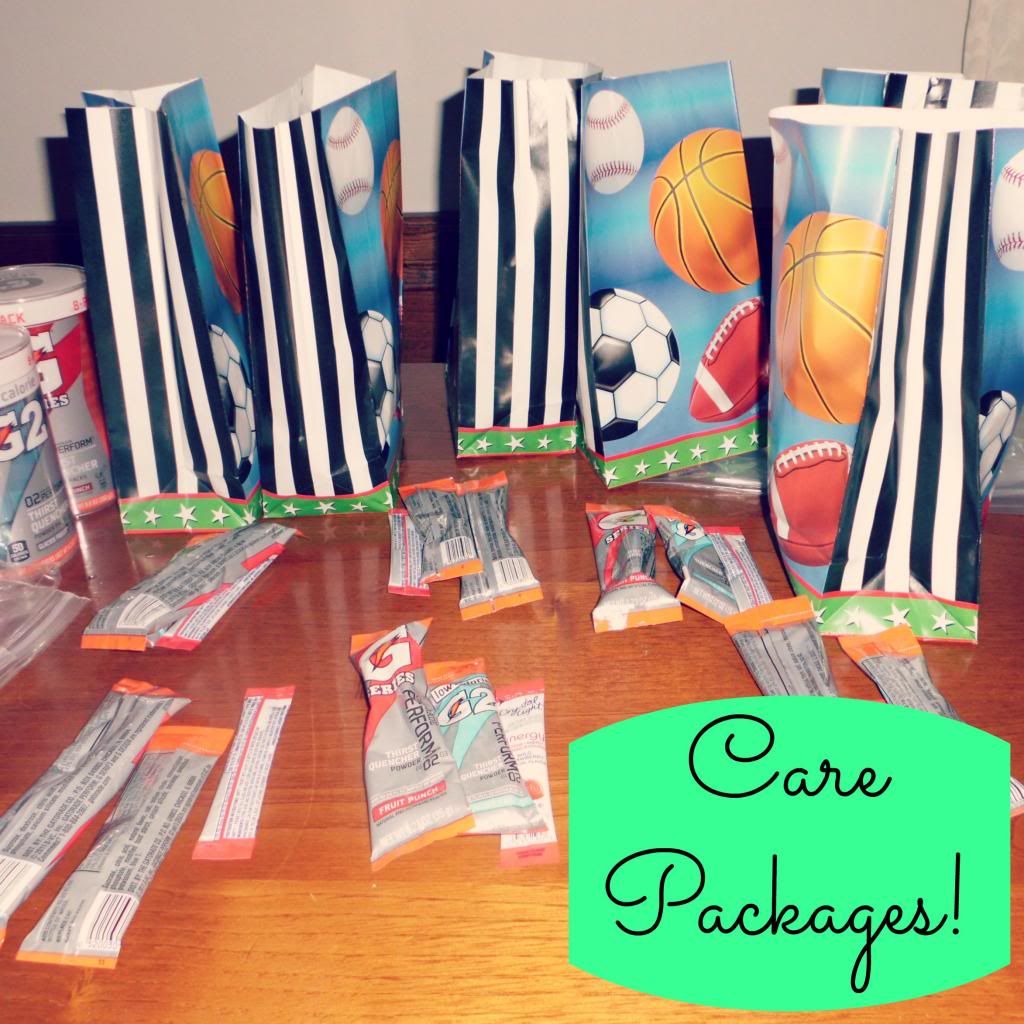 And of course computer time. Facebook, emails, blogging, Netflix, Youtube, Pinterest...all the good stuff. And the not so fun stuff...like classes and bills and crap like that.
Not posed, I promise! I was messaging Seester on FB.
---
Ps...Check this out!