For the first time in my life I have packed and cleaned the house before leaving on a trip. To put this in perspective: I've been traveling long distances ever since my parents divorced when I was 10. So for about 17 years I've been packing the night before...as little as hours before leaving for the airport. Normally it's a mad rush of throwing everything into a suitcase and hoping for the best.
I still threw stuff in, but that's to make everything fluffy to take up space. I'm packing as light as possible to leave room for all the shopping in real life US malls.
But I've run all my errands, picked up most of the clutter so I'll come home a reasonably clean house, put away all my clean laundry, and rounded up all the trash/recycling bags. I've tucked my car away in the garage, organized the bedding/towels closet, and for the first time this year you can see my kitchen table. Seriously, I can't sit still for long and my house is looking amazing for it.
Anyway, now I'm bouncing around the house trying to do busy work to keep from going insane with anticipation of my trip.
This has nothing to do with this post, but while we were talking today Will randomly ducked down away from the camera and popped up with his sand goggles on. They were issued to him, but he hasn't used them yet. I couldn't stop laughing at his randomness.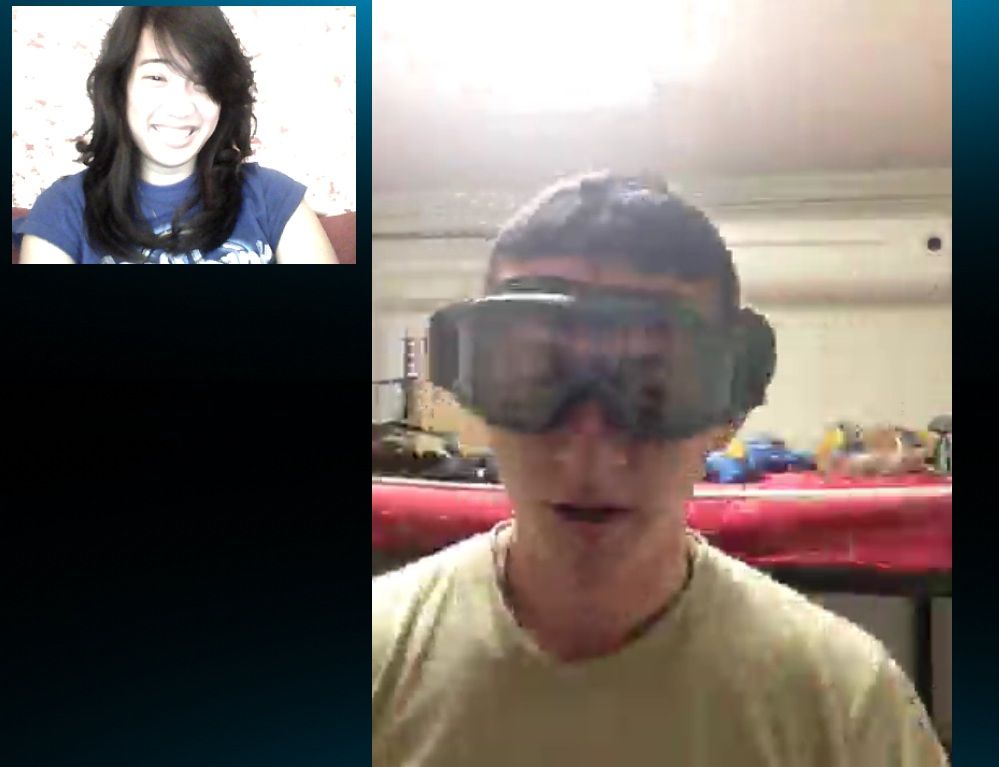 This also has nothing to do with this post, but Will posted this on FB the other day and it melted my heart.