One of the A1C's (Airman First Class) that deployed with Will got a SrA (Senior Airman, the next rank up) BTZ (Below the Zone) Promotion! Basically that means he got selected to put on his next stripe early. As soon as I found out I knew I wanted to send a congratulations. I met him at the terminal when I saw Will off and I talked to him once over Skype when he came to get Will for their workout.
So what do you get for a guy you don't know? Food! I got Pop Tarts, chocolate cookies (store bought, normally I'd bake them myself but I want to get the box out ASAP), beef jerky, Mio energy drinks, Crystal Light margarita drink mix, tuna and cracker packets, and Chef Boyardi microwave bowls.
My original idea was to put it all in a big box and fill in the extra space with balloons. But the package of assorted colors weren't so assorted.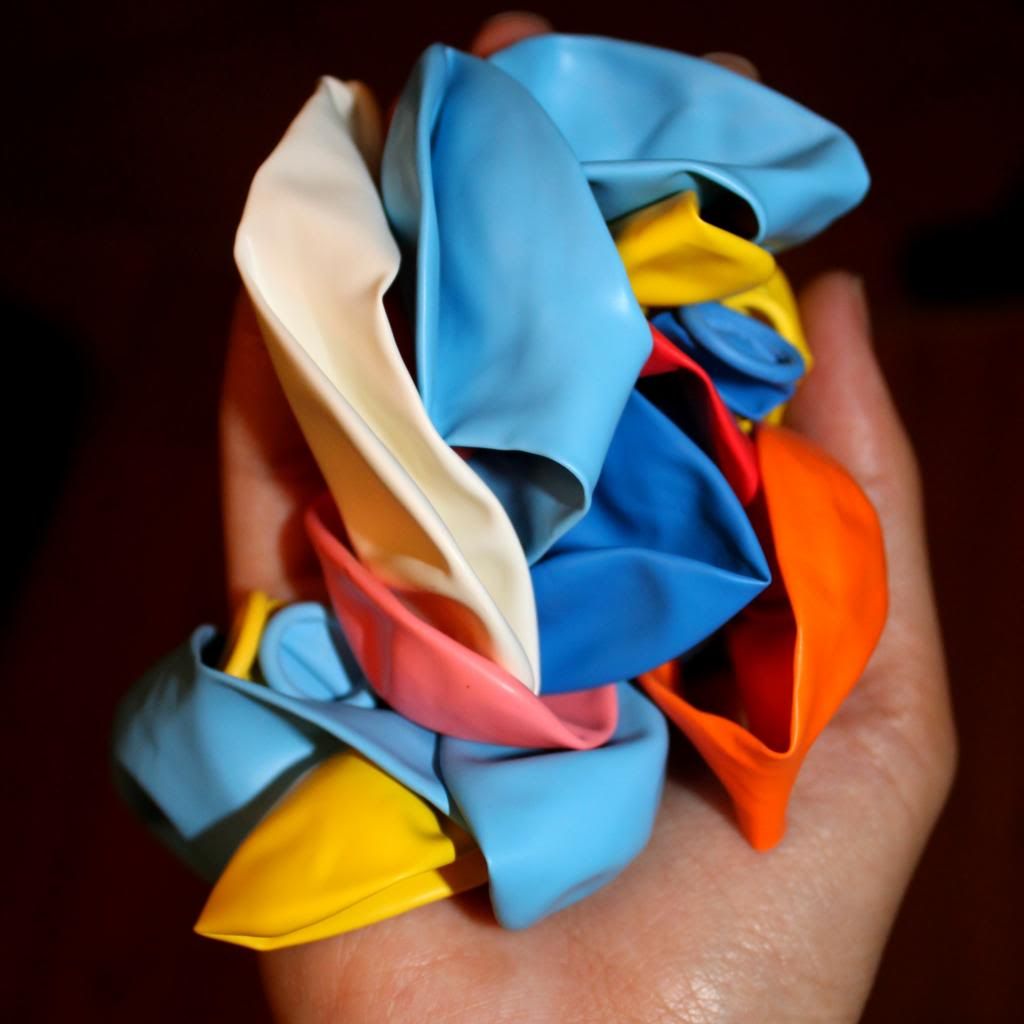 See an imbalance? 6 light blues and 1-3 of the rest of the colors. I also realized that I didn't buy as much food as I thought I did. There was way too much empty space. It was sad. If I had more time, I would make another trip to the store and fill the box more. But I want to get it in the mail today so I had to change the game plan.
Womp womp, too depressing. I couldn't send this.
I found a smaller box and I packed it to the brim. It had just enough room for everything with no space to spare. I'm bummed I wasn't able to use the balloons this time, but I have another idea for a future box for Will.
Congrats to the soon-to-be Senior Airman!