We finally made to Eagle Crest Resort after
the overlook
,
Smith Rock
, and
the rock garden
. Our condo had two rooms, a fireplace, full kitchen, a little deck with a gas barbecue, two bathrooms, and a washer/dryer. The resort had all kinds of cool things to do. I was hoping to swim, but the pool closest to us was outdoors and it was too cold for it. They had an indoor pool on the other side of the grounds that we wanted to check out, but we were busy with our hikes and sightseeing to make it over during open hours.
Seester wanted to go work out so Mama, Aunty, and I walked around and found the hiking path. It wraps around the whole resort, but it was getting late and dark so we only walked down to the water and down a little ways.
Hiya! I broke the tree with my mad skills.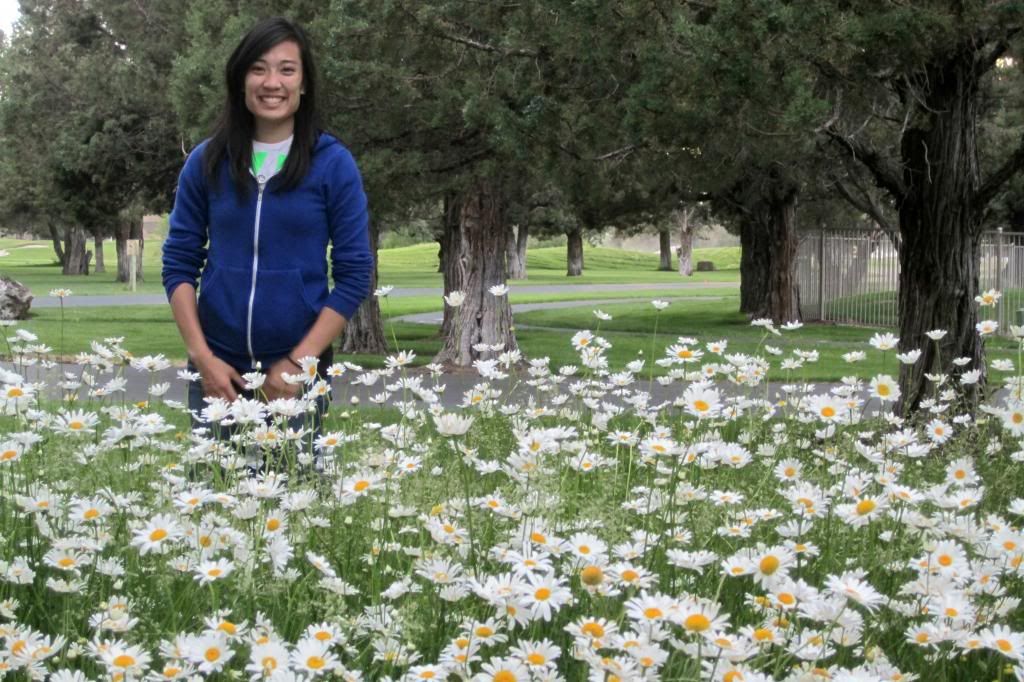 My favorite flower
On our way back to the gym we saw a deer! It let us get pretty close, I was surprised.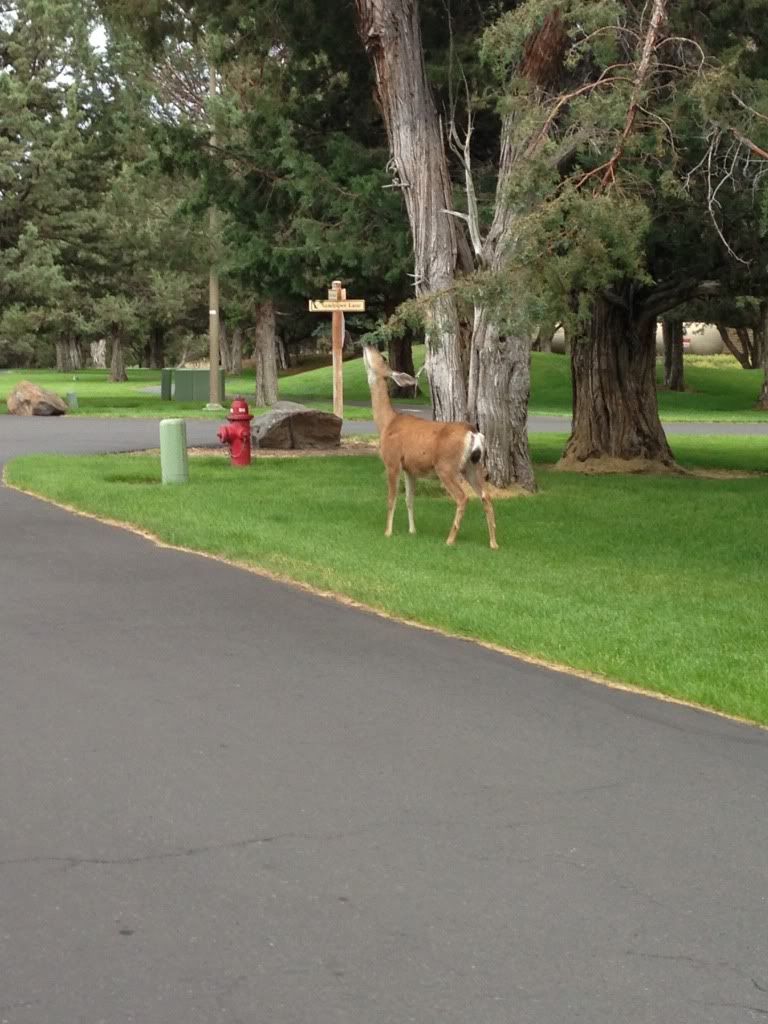 I passed out super early and I was up by 5:30. I woke up hungry so I heated up leftovers and had breakfast on the deck. I was hoping to spot some deer, but no luck. Only golfers. But when Mama woke up and went out there, a deer came right up! Seester tossed her cereal at him (her?) and he (she?) came right up to the railing! We were trying to get him (her?) to eat out of the bowl or Seester's hands, but he (she) wasn't having it.

Eagle Crest on Dwellable