It was raining...a lot...by the time we got out of the condo and drove to Bend. And then it started hailing. So we started looking for alternatives to our outdoor plans. I had grabbed a bunch of pamphlets from the condo office when we arrived and one of them was for a chocolate and ice cream factory. Score!
When I think factory, I think huge industrial buildings. Not Goody's. It's a little store front with a small factory in the back. There's no signs for the tour when you walk in, but they definitely offer them. The chocolate counter is to the left, the ice cream counter to the right, and a popcorn counter in the middle. When we went there were two girls, one on each end of the shop, and a manager running around. They're all really friendly so just ask one of them for a tour.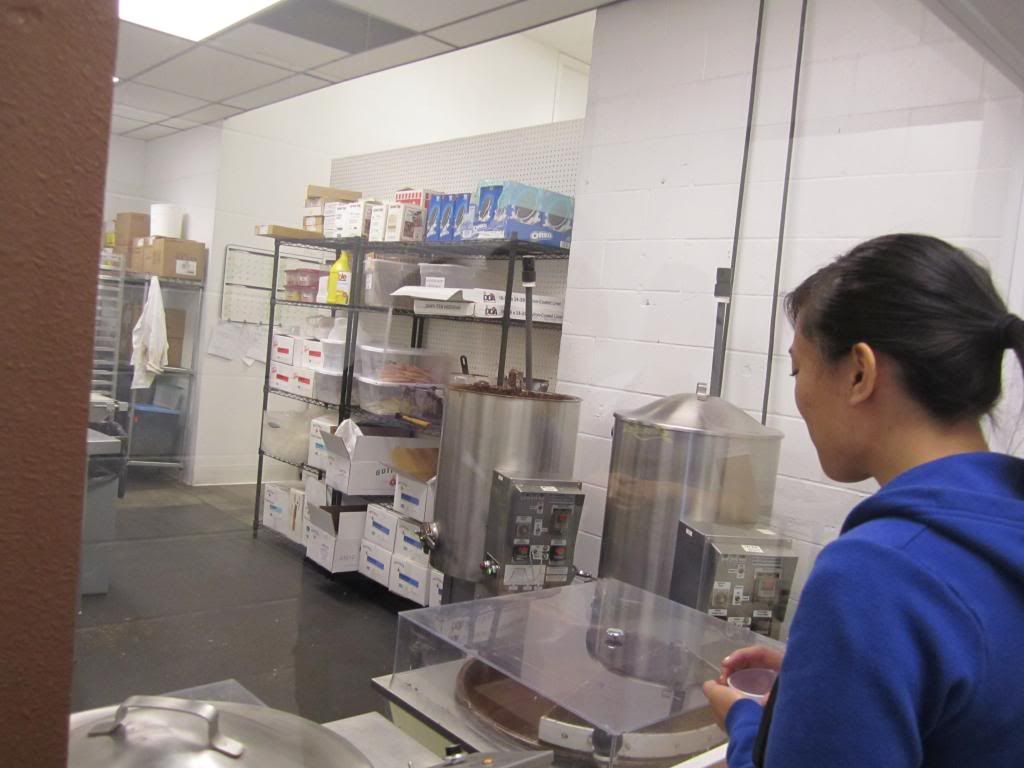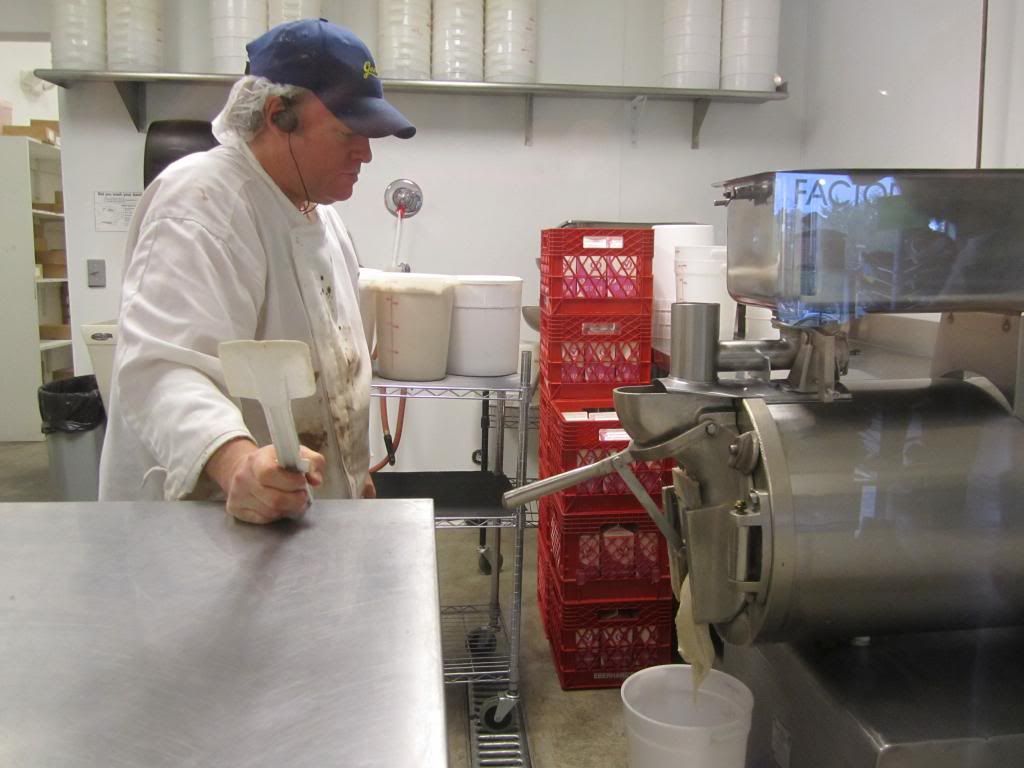 The girl who gave us the tour was super sweet and we were her very first tour. The tour was only $2 and every window featured a specific machine. At every window we got an explanation of the machine and a sample of what it made. So by the end of the tour we got 5-6 candies (caramel popcorn, chocolates, fudge, toffee, caramel, brittle) and a bite of strawberry ice cream.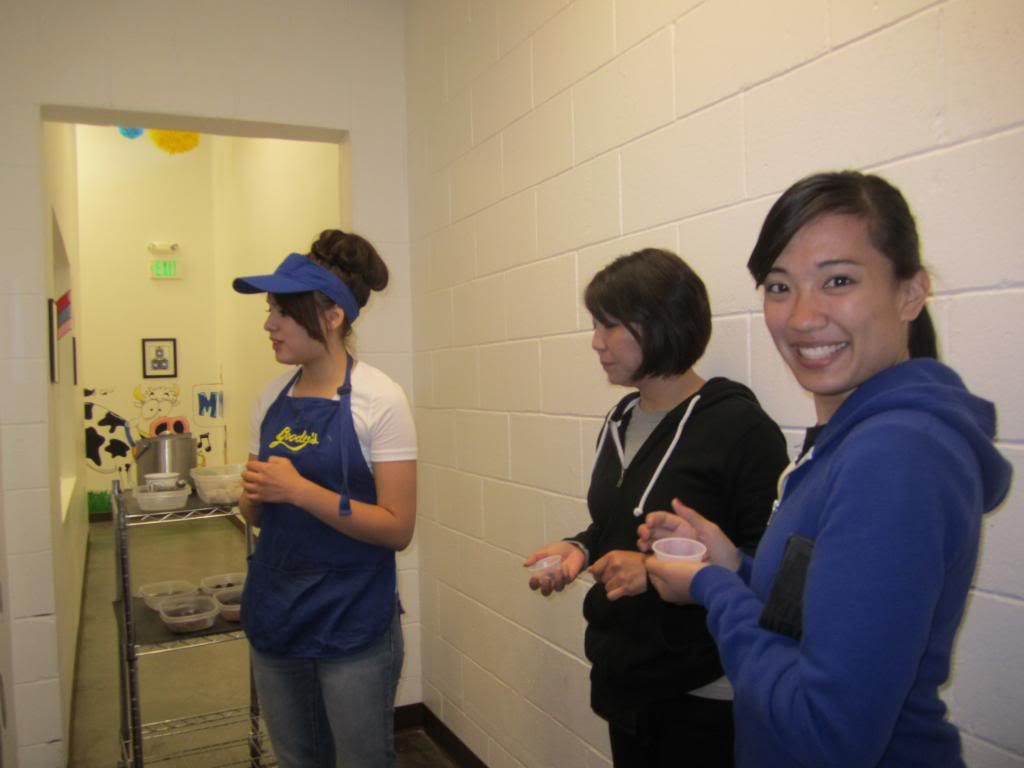 I'm a sucker for ice cream so after the tour I got a scoop of their Butterfinger ice cream. Some versions I've tried were overwhelmed with Butterfinger chunks, but this one was a good balance of ice cream and candy. They offered me samples of all the ice creams too, but I didn't want to over indulge my sweet tooth. I also wanted to get Will something, but the chocolate and ice cream would melt and the popcorn would get crushed. Instead he gets to look at pictures and hear all about it.
Goody's Chocolate and Ice Cream
1111 SE Division Street
Bend, Oregon