First off, HAPPY FATHERS DAY!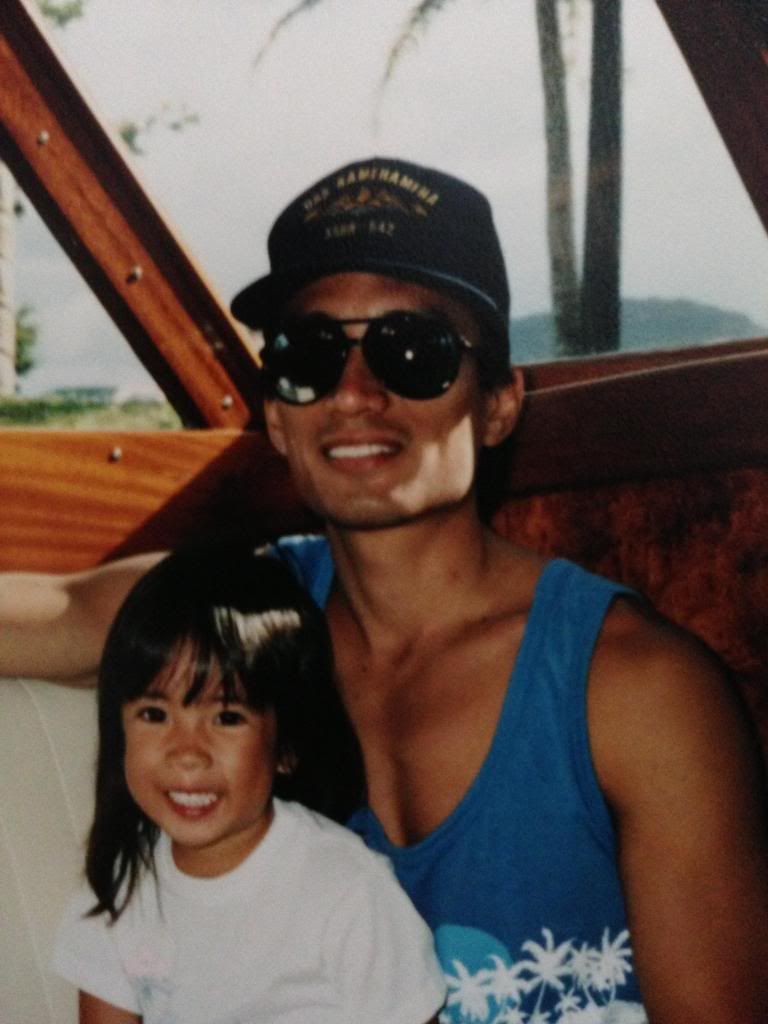 Me and my daddy on the Big Island
---
I love airports and I hate planes.
Traveling is always filled with mixed feelings. Like this trip for instance:
My sweet husband wrote this message to me on Facebook and got me all teary: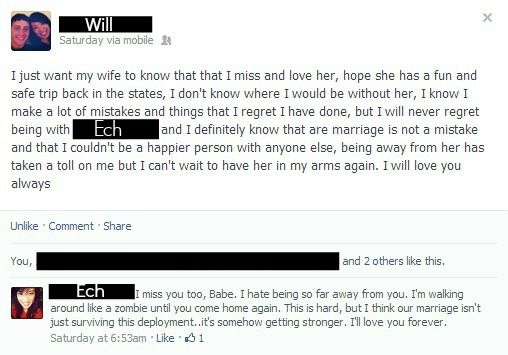 Now that I've traveled some with Will, I hate traveling without him. I get slightly...not agitated, but...maybe stressed...when traveling. I've been traveling long distances for almost 17 years so I've got the whole system down. I even impressed the security guards at the Venice and Amsterdam airports. Nope, no belt or anything in my pockets. Here's my baggy of liquids. Everything's already on the conveyor and I'm off before the people ahead of me even have all their things collected. Anyway, I get slightly stressed about triple checking to make sure I'm at the right gate with the right flight number. I always feel like I'm going to miss the announcements and somehow miss my flight. I'm just a bundle of nerves until I'm on the plane. Will keeps me calm in situations like that. And he's great for cuddling and as a pillow on the flight. And he carries all the heavy stuff in his backpack for me. His presence is always missed when I travel without him.
But I'm overly excited about finally going to Portland after almost two years of being away. It'll be so good for my soul and morale to see all of my friends and my family and the city I grew up in.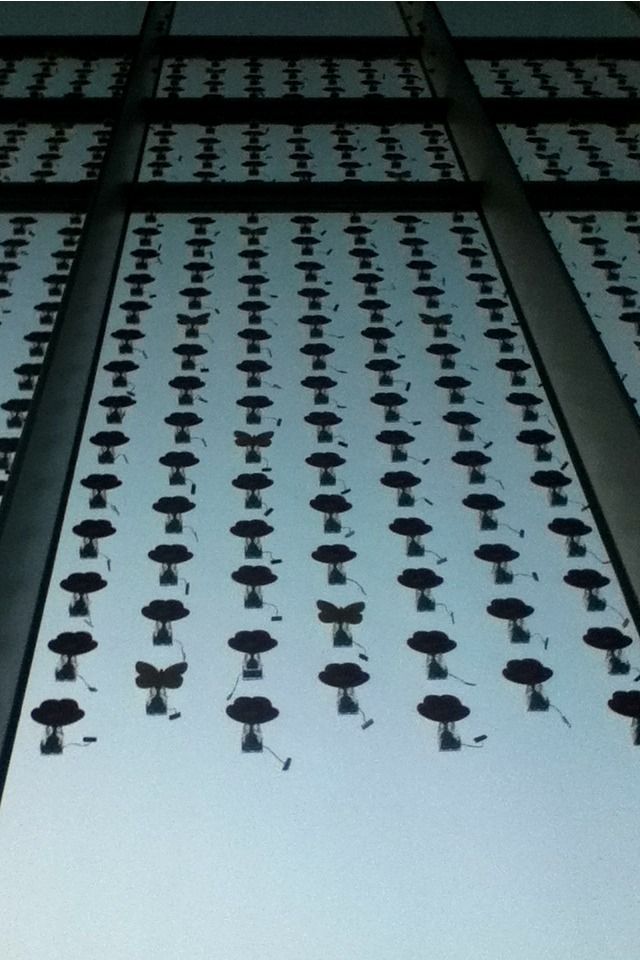 These were all solar powered so as the sun rose, they rocked back and forth more and more. So fun to watch!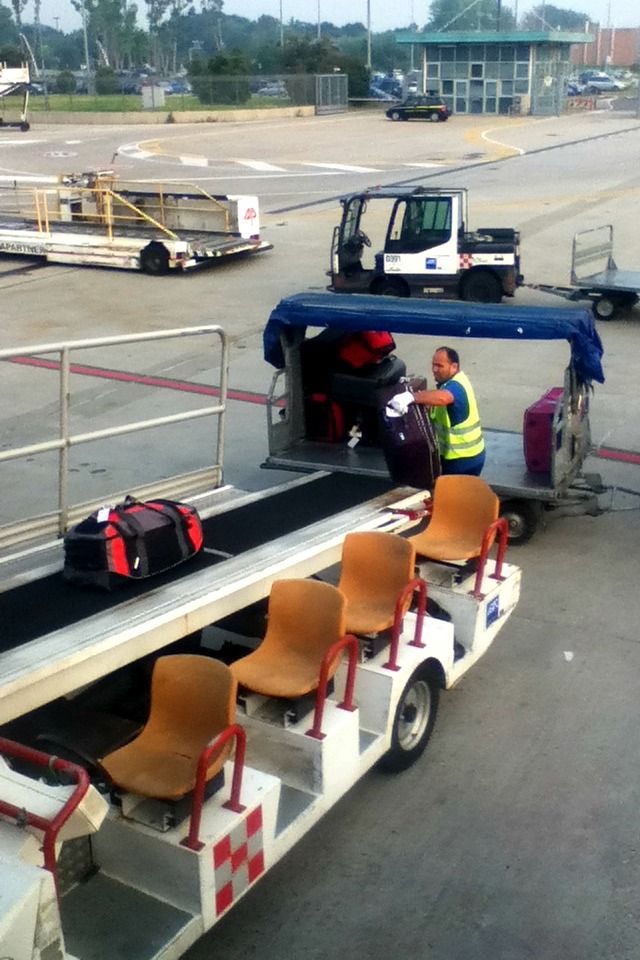 I tried to find my bag as they loaded the plane in Venice.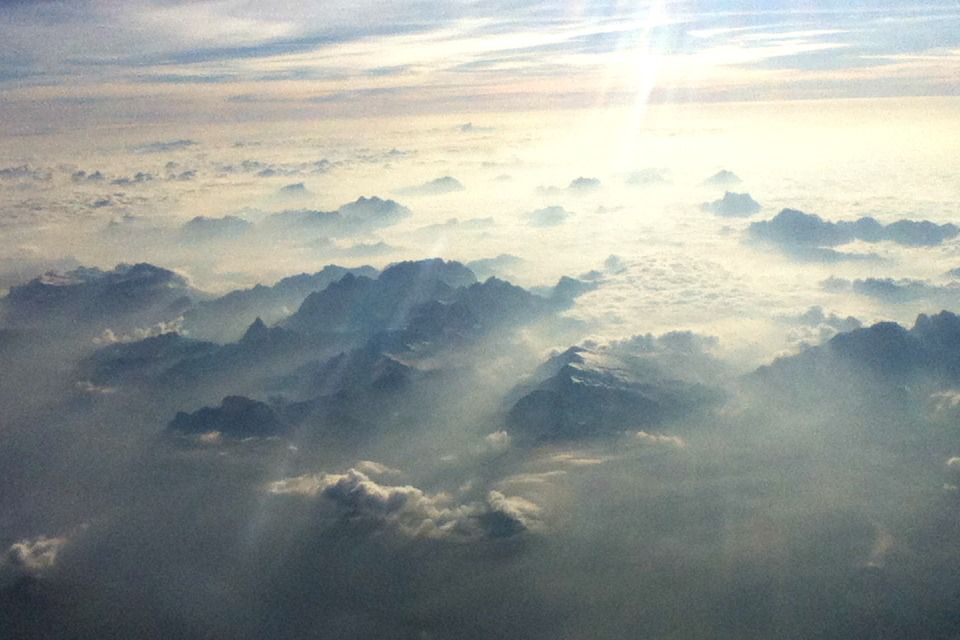 Somewhere north of Italy and south of the Netherlands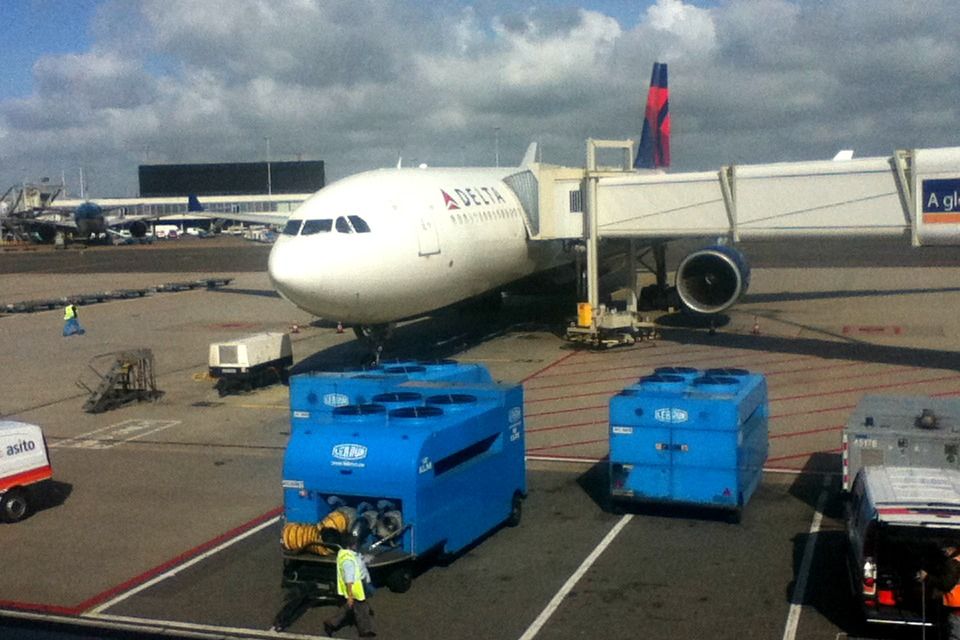 The big beautiful plane taking me home to Portland
Bathroom picture on the plane...this was about halfway through when I started to lose my sanity.
Mama and I dropped off my things and immediately headed out to get me a phone. I have lots of people to see and Will needed a way to get a hold of me so getting a US phone was absolutely first priority. But first, we stopped for
Dutch Bros Coffee
. I had to post this picture because one of my friends always posts his coffee pictures from Dutch Bros when he visits Portland. Finally, it's my turn to rub it in his face.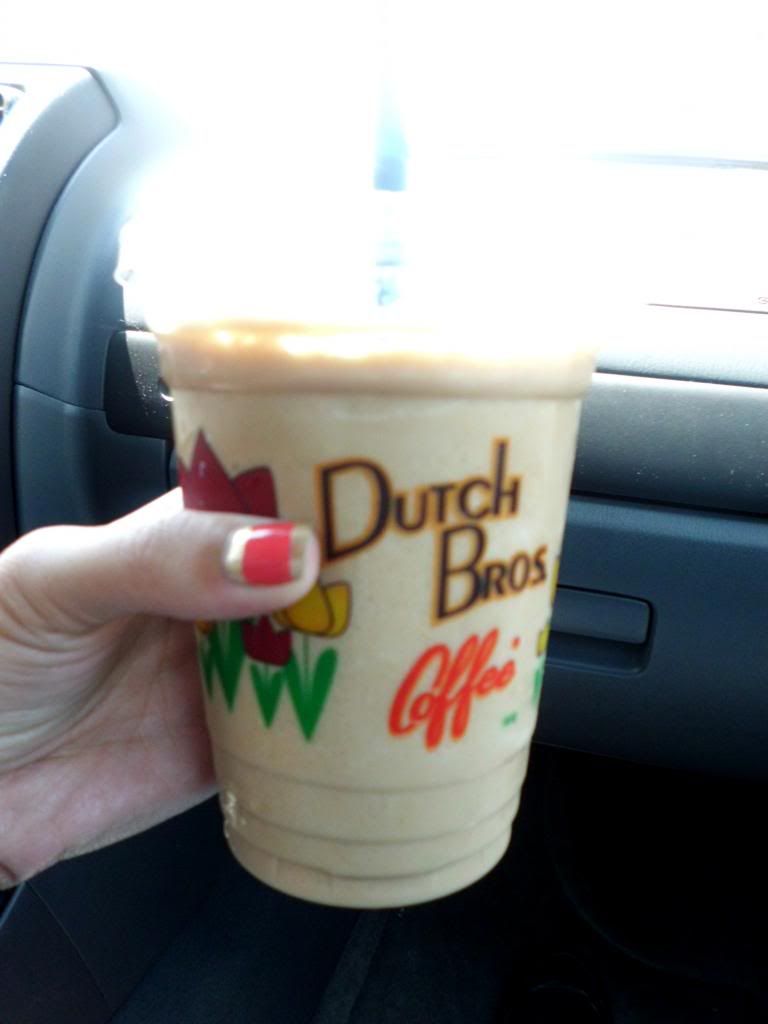 After we got my phone and walked around
Bridgeport Village
, we stopped by Uwajimaya for some delicious Asian and Hawaiian food. We were
so
good and restrained ourselves and only walked out with three bags...and 4 Beard Papa's cream puffs. I haven't eaten mine yet. I'm saving them for breakfast.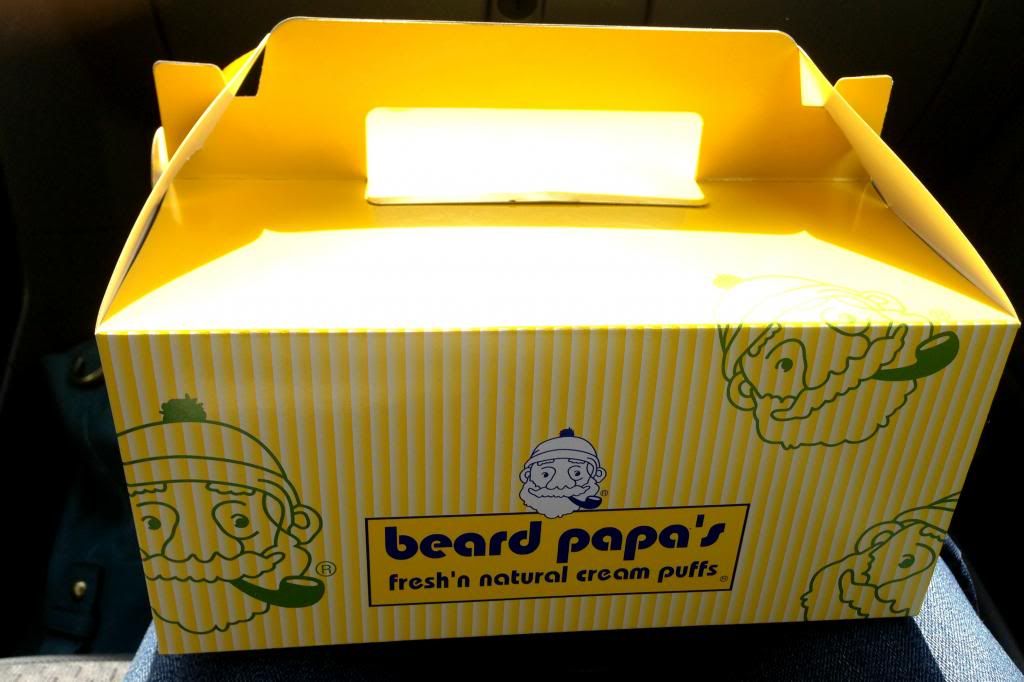 Uwajimaya
10500 SW Beaverton-Hillsdale HWY
Beaverton, OR 97005
By the time we got home again, the excitement of being home finally wore off and I crawled into bed. Day 1 down. So happy to be home!