The main reason for our mama-daughter road trip was to go to Ashland for The Oregon Shakespeare Festival. I've never been and Mama really enjoyed it when she went. I've also heard from lots of people that Ashland is a super cute town to visit.
The town and the play lived up to the hype. The temperature was hitting triple digits so it didn't take long for us to get overheated while walking through Lithia Park. There were lots of families dipping into the stream so we climbed down and followed suit. We went a little upstream to get away from all the kids.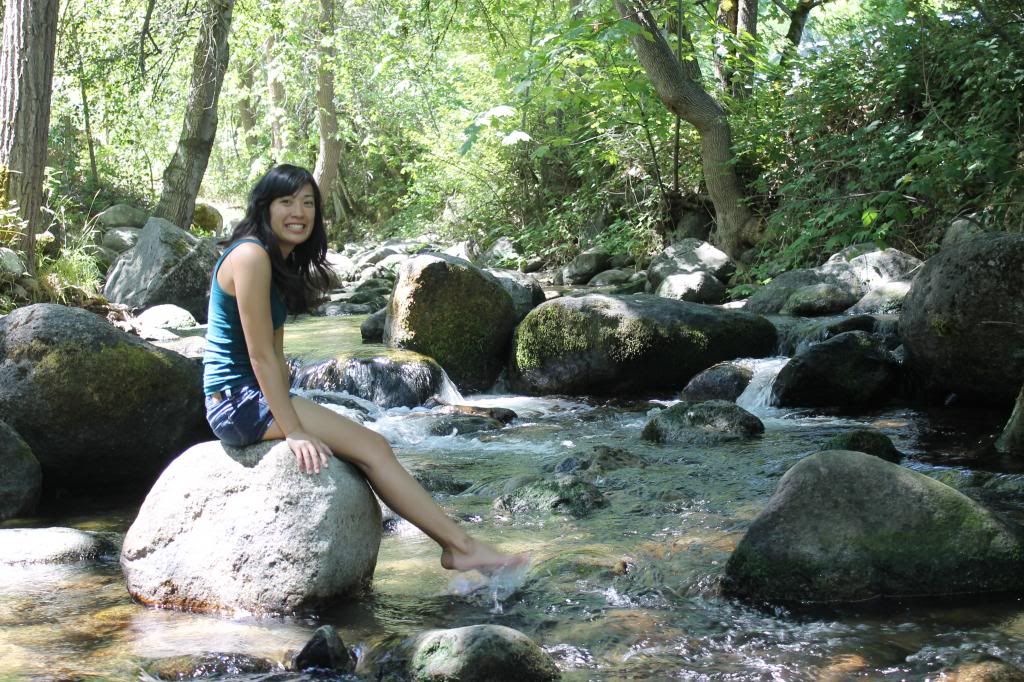 After we cooled off, we started walking again. Two seconds down the path, Mama spotted a deer...across the stream...past the parking area...and across the street. I don't know how she managed that one, but of course we had to go over to say hello. What confused/surprised/flabbergasted me was that it was right there and people were driving and walking right past it without even blinking. We were the only people to go over to take pictures. It hung out in the open with us for a few minutes before retreating into the trees.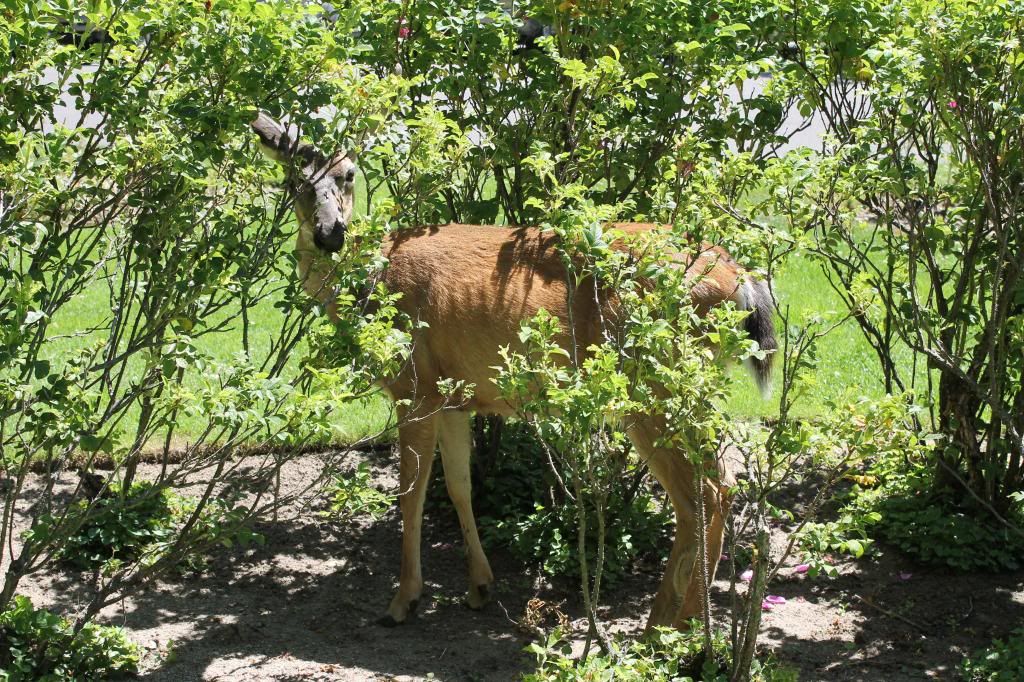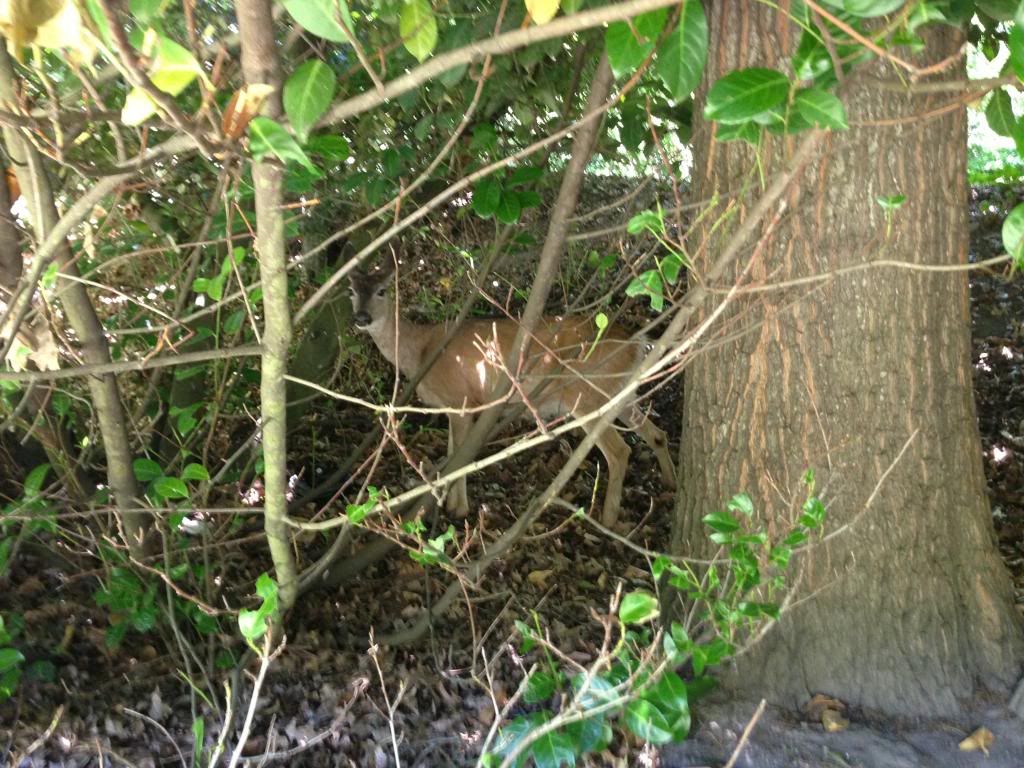 We did a little walking and shopping around town. I saw a sign for frozen hot chocolate and had to try it. It's such an oxymoron to me. It makes no sense! It was pretty good though. Probably not something I'd get again though.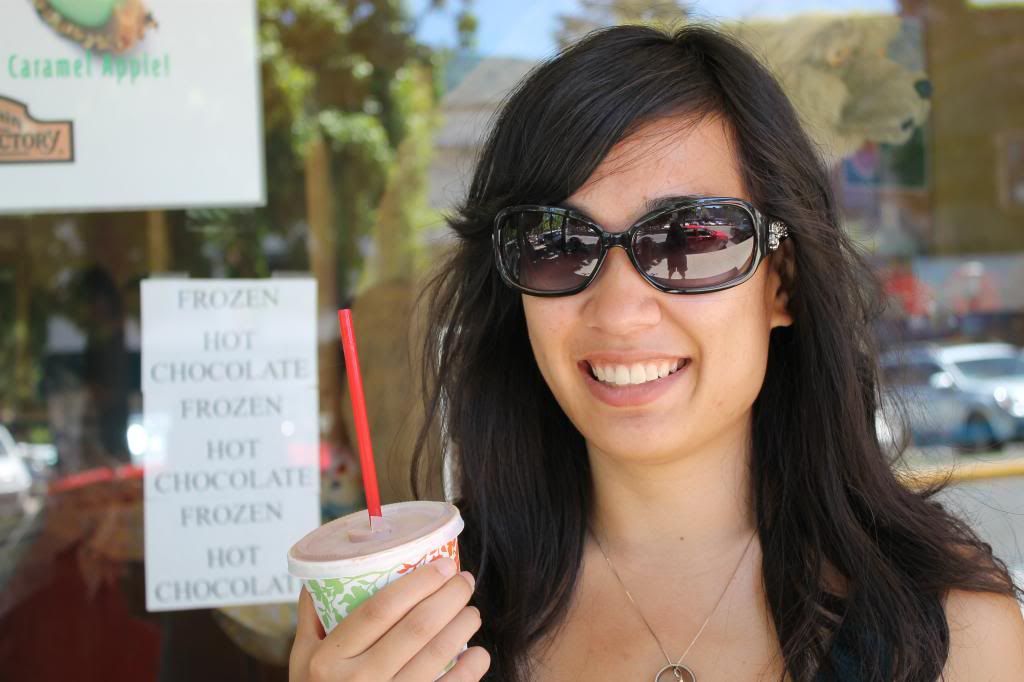 We went the box office at OSF to get our tickets and we found the doors to the Elizabethan Stage open. (It's their outdoor stage.) We were originally hoping to get tickets to a play in this theater, but I'm glad we didn't because it would have been uncomfortable to sit through a play in that heat. Maybe another time.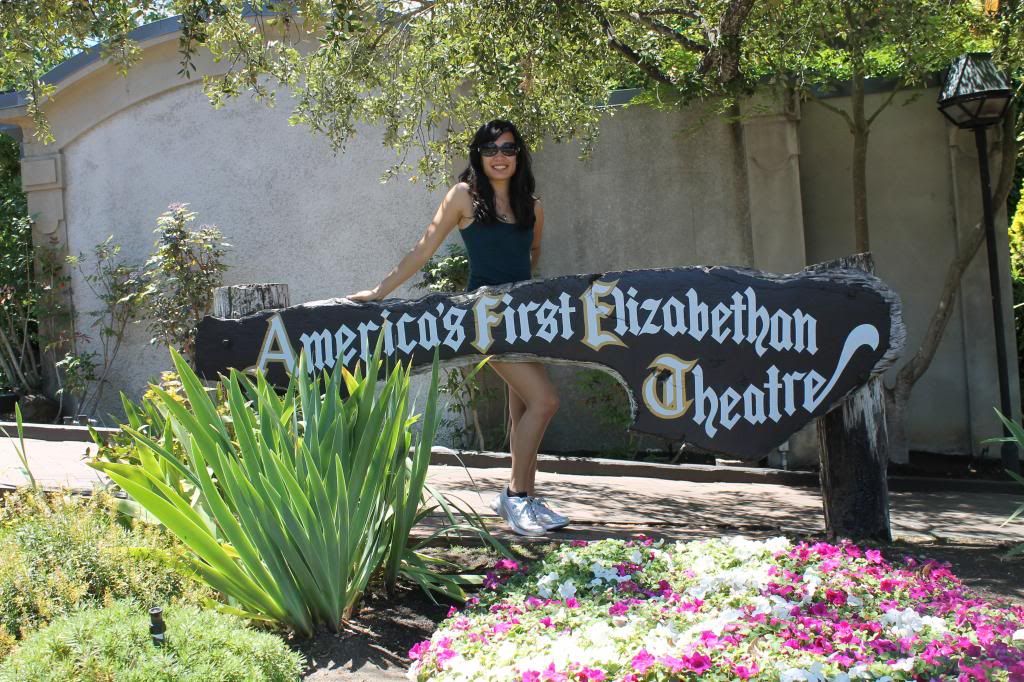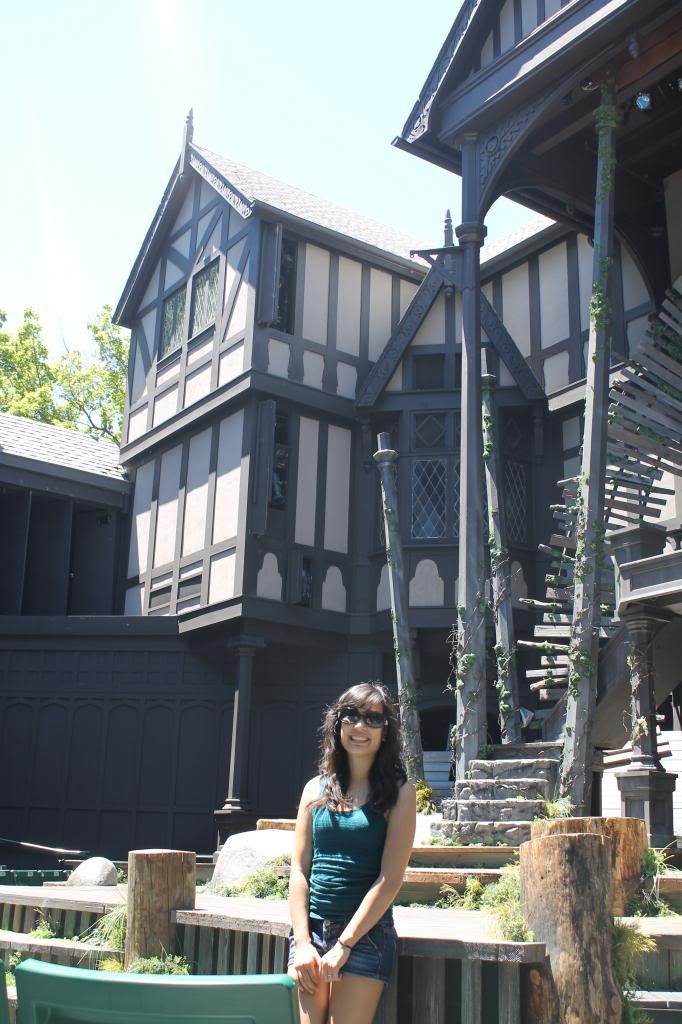 We went back to our hotel to eat and rest before the show. OSF hosts a free Green Show on their front lawn so we headed back early to catch it. There were dancers and musicians performing. They had to have been melting in their costumes. But they all looked like they were having a good time up there stomping around and hamming it up for the audience.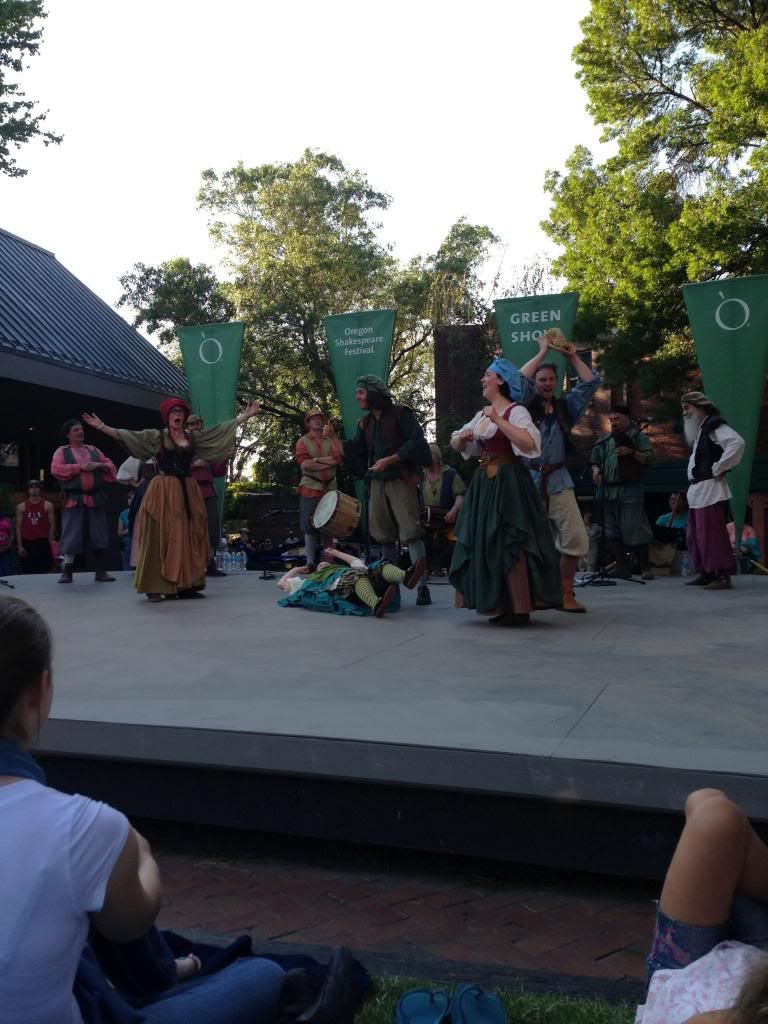 We went to see The Taming of the Shrew in the Angus Bowmer Theatre. Luckily Mama looked up reviews and saw that there was a twist on the original play. I think it was supposed to be set in the 60's but they made references to Jay-Z and Lady Gaga. It was hilarious and even though I knew the story I was captivated the whole time. I thoroughly enjoyed it and I'm glad I was finally able to experience the Oregon Shakespeare Festival. I'll definitely be attending more plays in the future when I'm in Oregon again.