Crater Lake was one of the Oregon sights that I never got around to seeing, but always wanted to get to someday. I finally got my wish and it didn't disappoint. Since it's a national park, I got our car in free with my military ID. In fact, they gave me a free annual pass for all national parks. Score!
Mama had been to the lake before so she had the stops planned out. We came in through the north entrance and stopped at the first lookout over the crater. That first view took my breath away.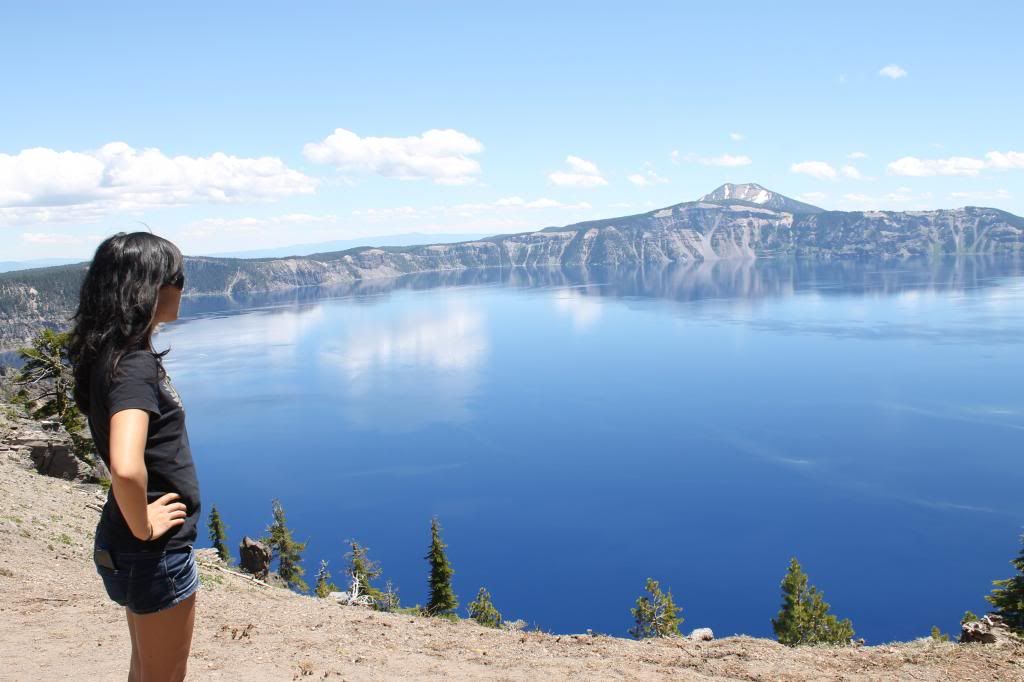 The lake was formed after a volcano collapsed. Snow melt and rainfall filled the crater making it clear of pollutants. Even in triple digit temperatures, the altitude was so high that there were still patches of snow hanging out. Obviously I had to play in it. It was dirty, but I kicked the top layer off and played with the clean snow underneath. Mama thought I was crazy. After dealing with the heat, putting my feet in the cold snow was heaven.
After the lookout, we drove to the Cleetwood Cove Trail and did the little hike down to the water. I swear I melted into a puddle and slid down to the bottom. The trail was dusty so by the time we got to the bottom I was grimy. There were a lot of people jumping into the water. So I climbed down to the water and put my feet in. Oh holy popsicles! Cold cold cold cold cold!!! Just dipping my feet in cooled me off. After a few minutes my feet were numb so I just sat on a rock and sunned myself for awhile.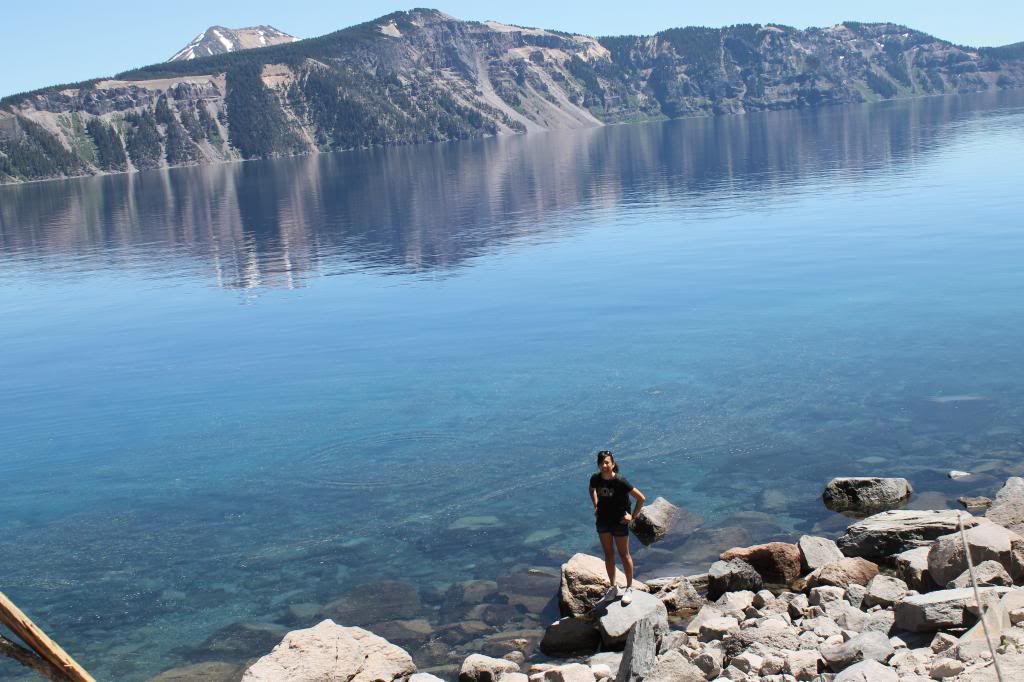 Mama had more hikes planned, but it was too hot. We drove around to Rim Village to check out the gift shop and to eat our lunch in the shade. We left out of the south gate and continued on our road trip. I would love to camp out there and spend more time hiking around and exploring more of the crater.