This was my most favorite stop out of all that we did out in Central Oregon. It was all green and mossy and gorgeous. If fairies exist, this is where they live. Unfortunately the rain made the paths too puddly and muddy for us to do the hike, but we made it up a little ways before having to turn back.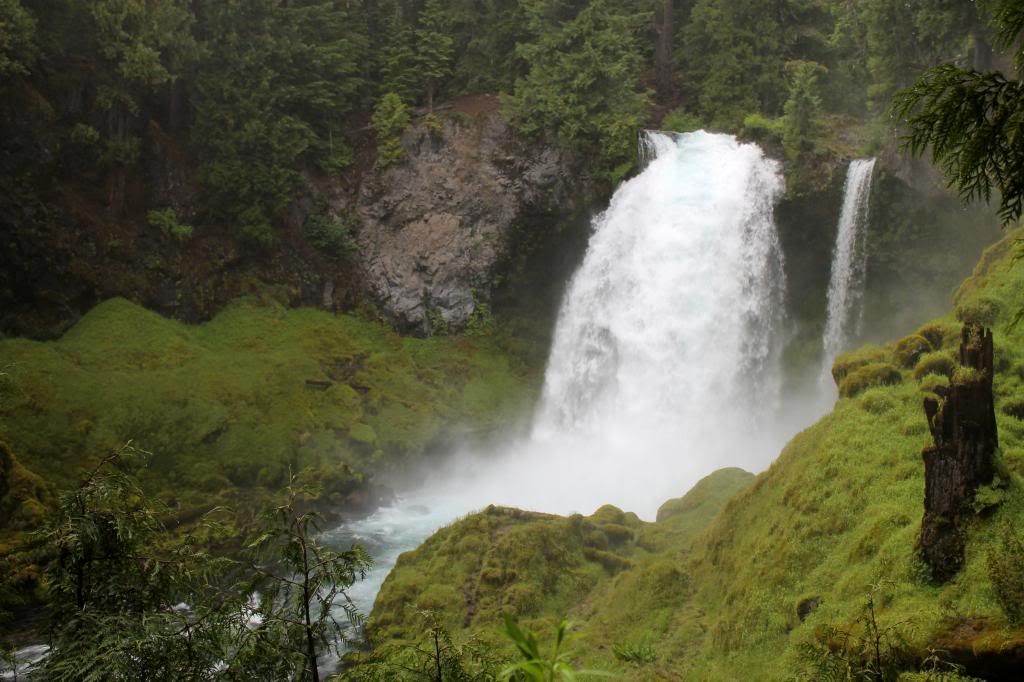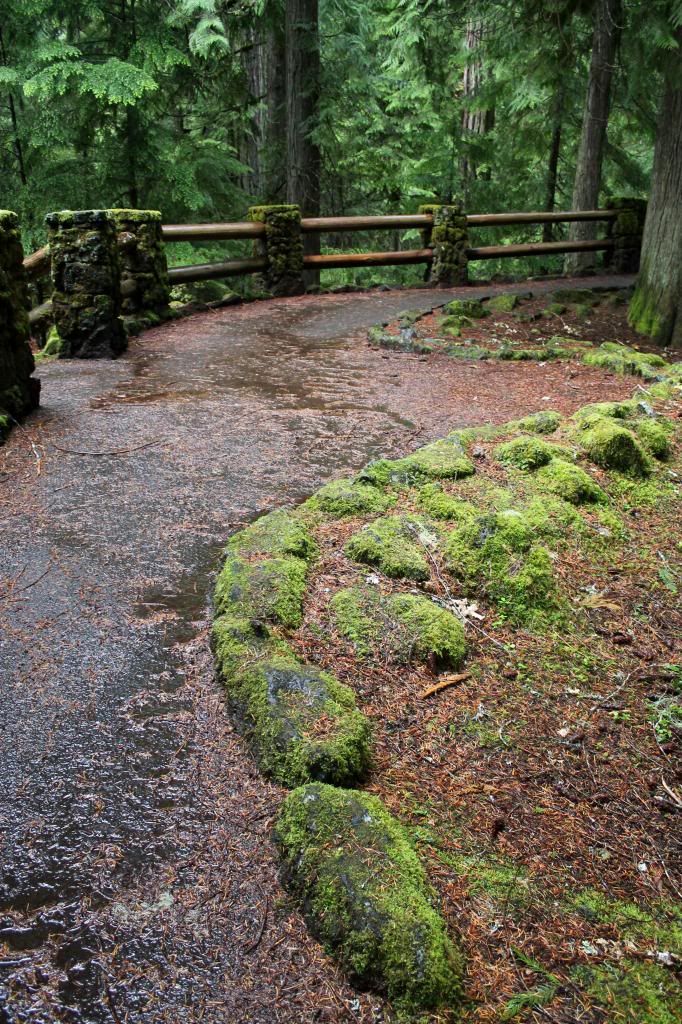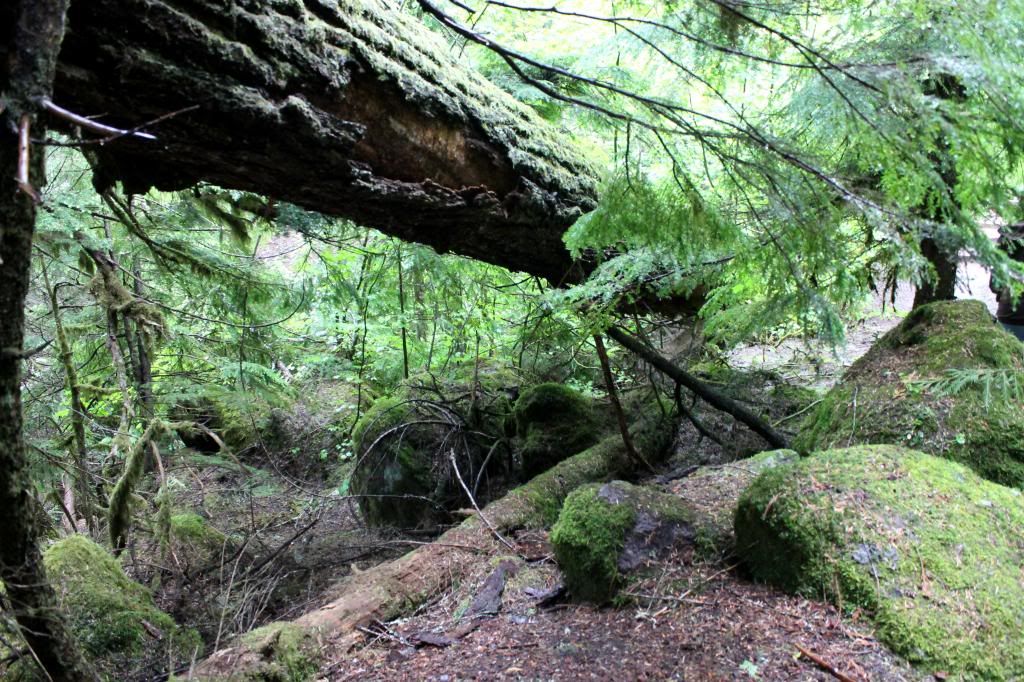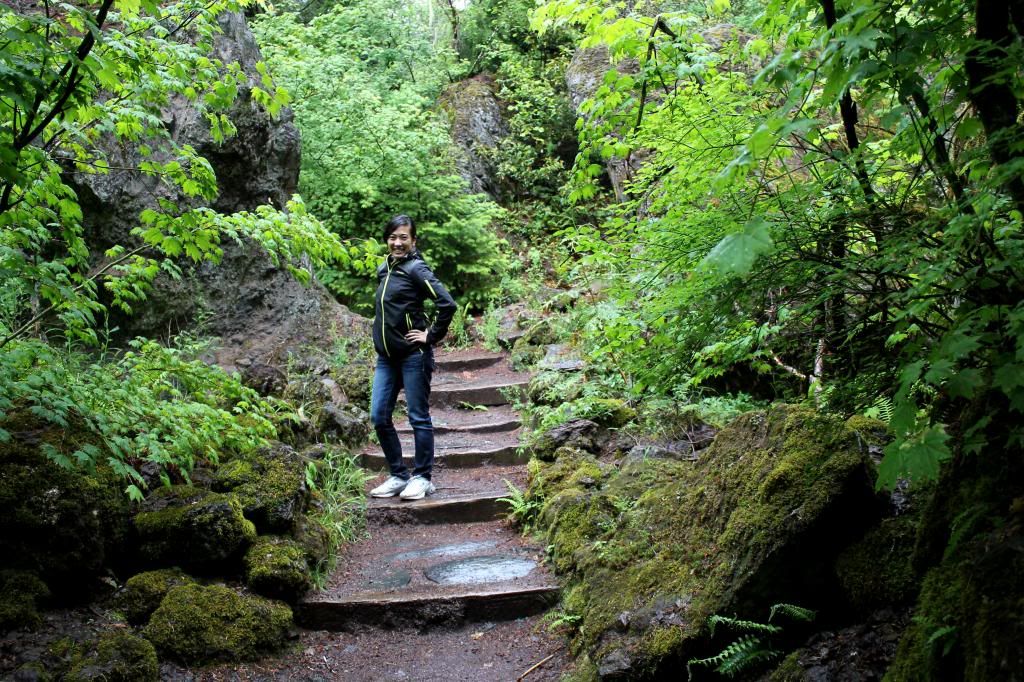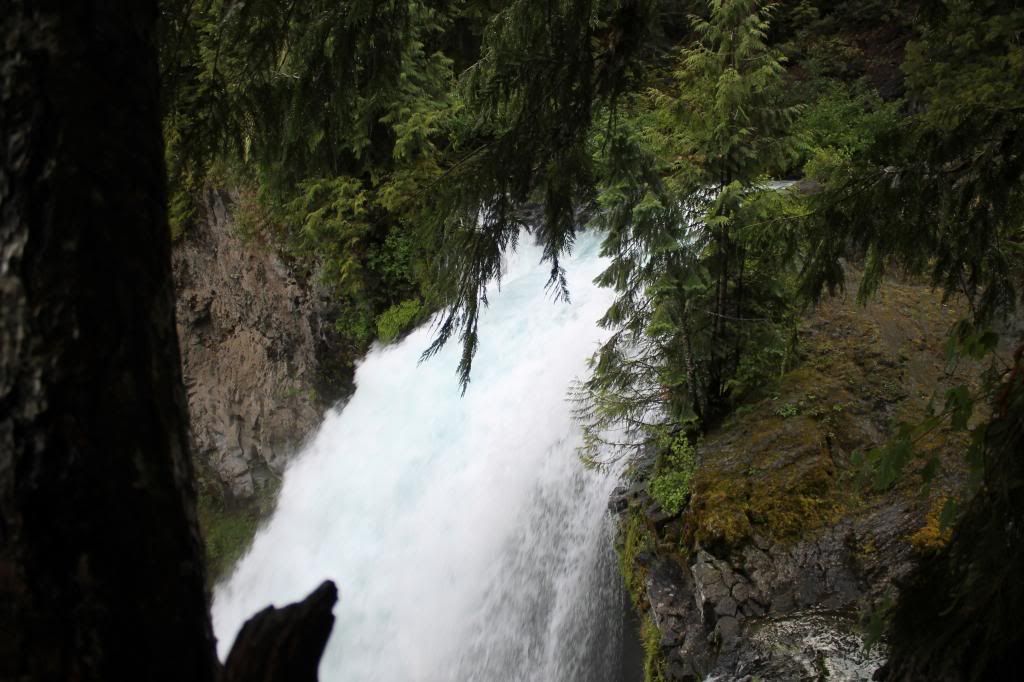 A fallen tree blocked the view of the falls, boo!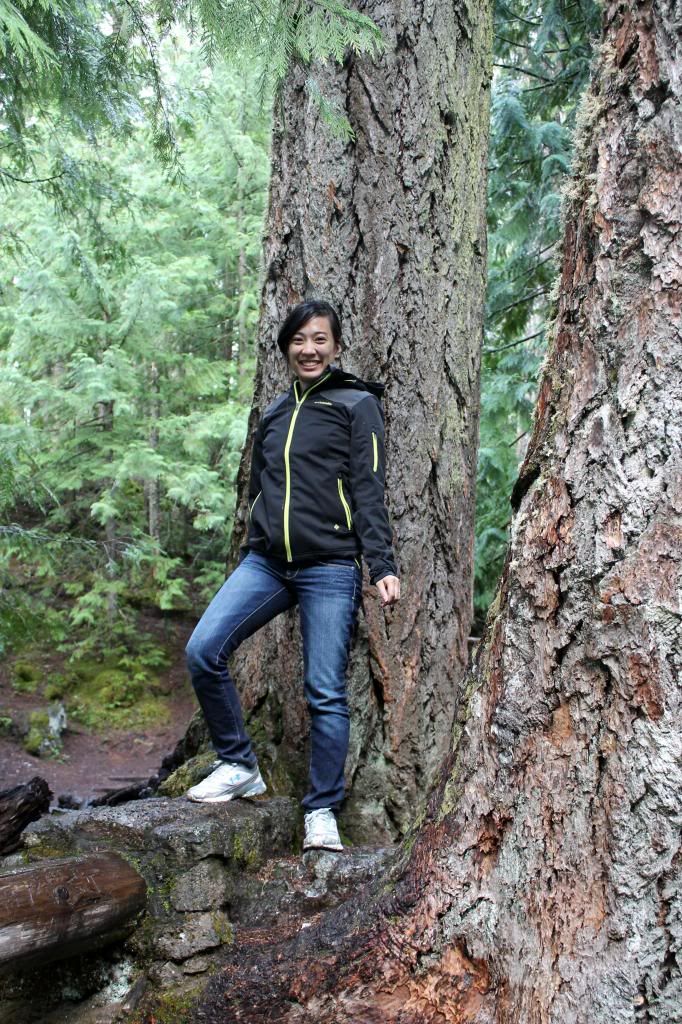 A small still pool right next to the falls.
I hope someday I can make it back out there so I can do the hike. I bet the whole thing is just as gorgeous. The trail also leads to two other waterfalls, which I'm totally a fan of.