Between a lightning strike and a nasty cold, I've been slacking on my blogging. But I finagled the wires and got the internet connected again and slept off the worst of the cold so I'm back on schedule!
---
After
Stout Grove
Mama and I set up our campsite. I usually camp once a year...if that...so this met my quota for 2013. If you haven't guessed, I'm not
huge
on the outdoors. But I can handle it in small doses at a time and I can appreciate its beauty when I'm out and about.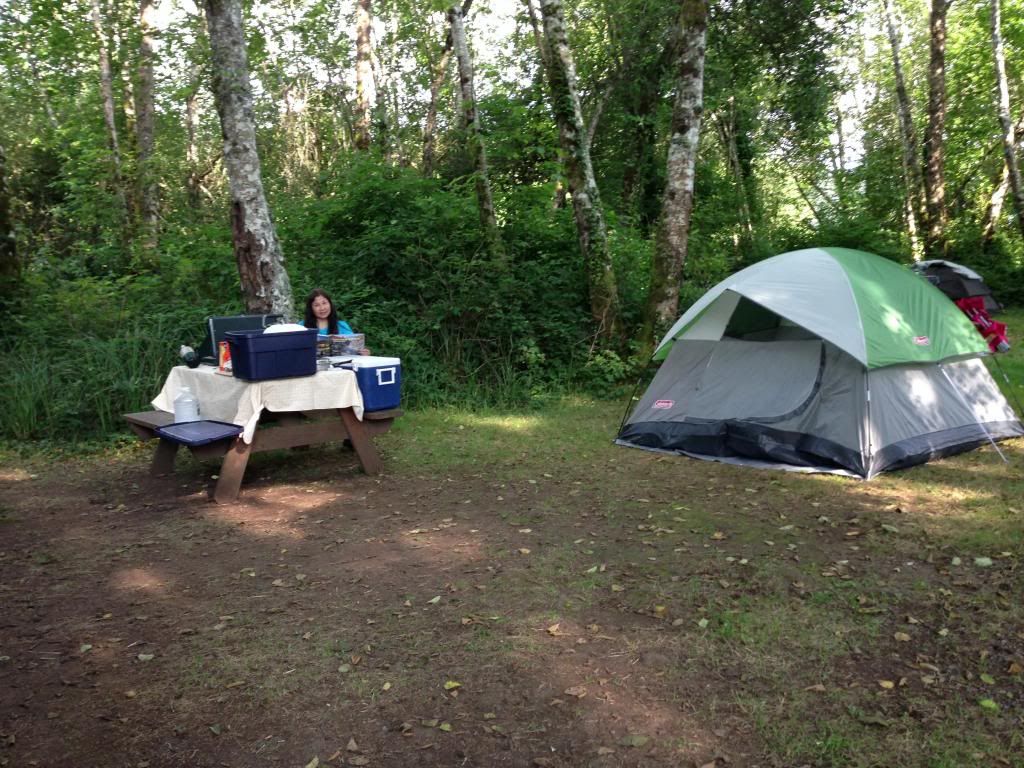 We stayed at KOA Campground Crescent City. We normally camp at KOA campgrounds since they're usually clean and have bathrooms and a sink to wash dishes. This one was really close Crescent City and the Redwood Forest so it was perfect for us.
After we set up our tent, we went into Crescent City to see what we wanted to do the next day. Turns out...it's a completely un-touristy spot. It was both refreshing and disappointing. We wanted to do some shopping and poking around stores, but there were really none to be found! Instead we walked along the pier and a little stretch of beach in town. Honestly, it was so much better than the same old tourist shops.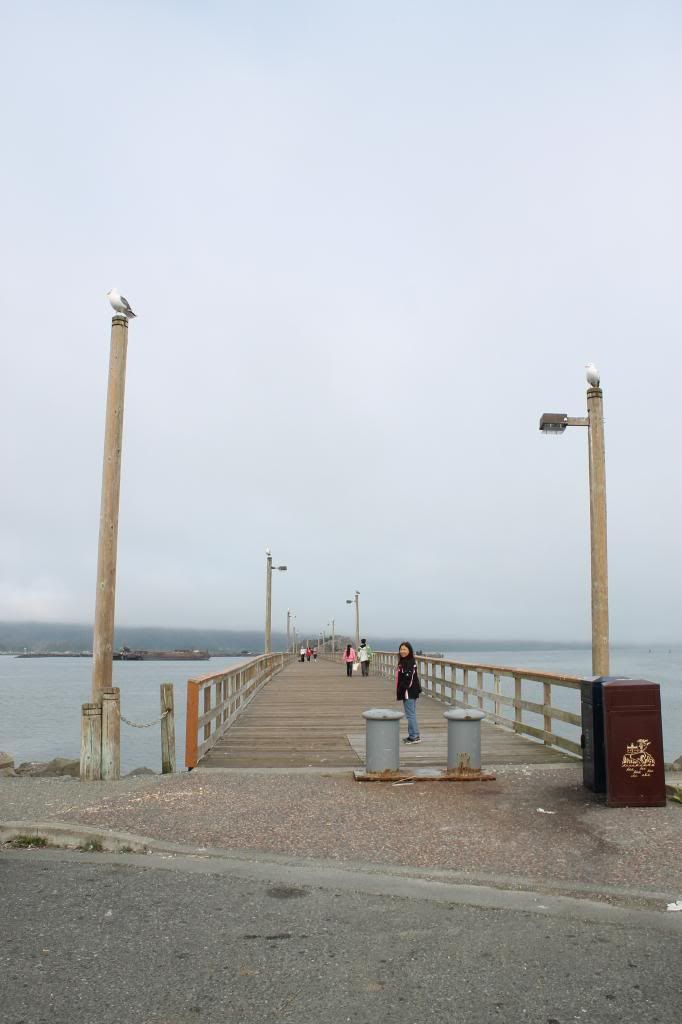 If you look closely, there's a seagull on every single post going all the way down the pier. Every. Single. Post. So funny!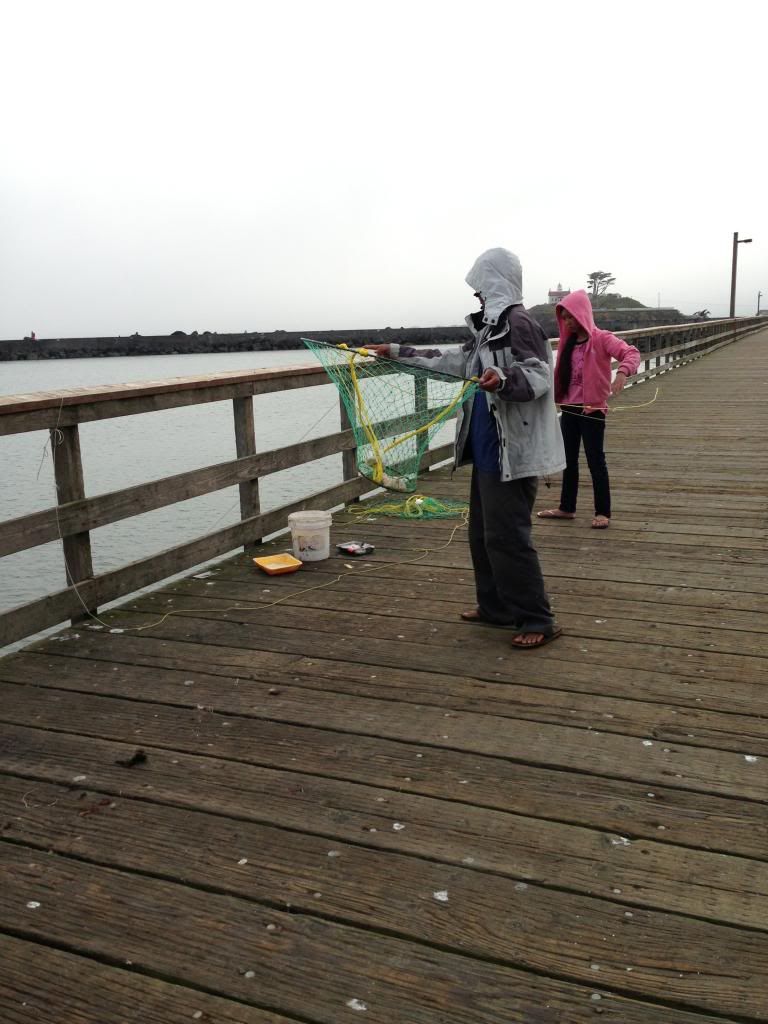 Watching the locals bait their traps and toss them out.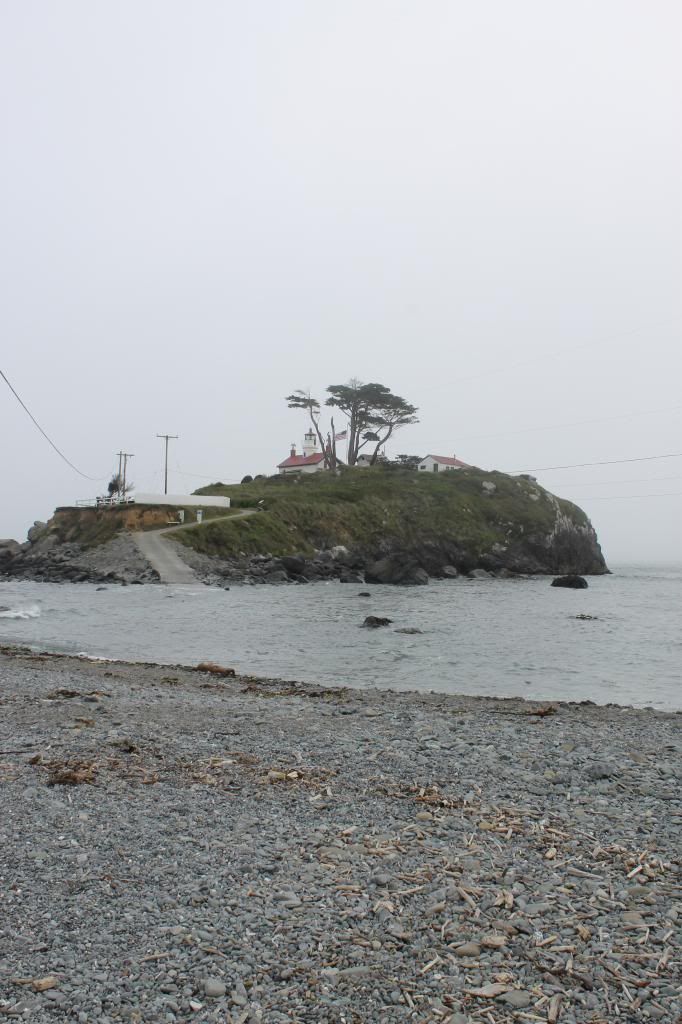 Battery Point Lighthouse at high tide.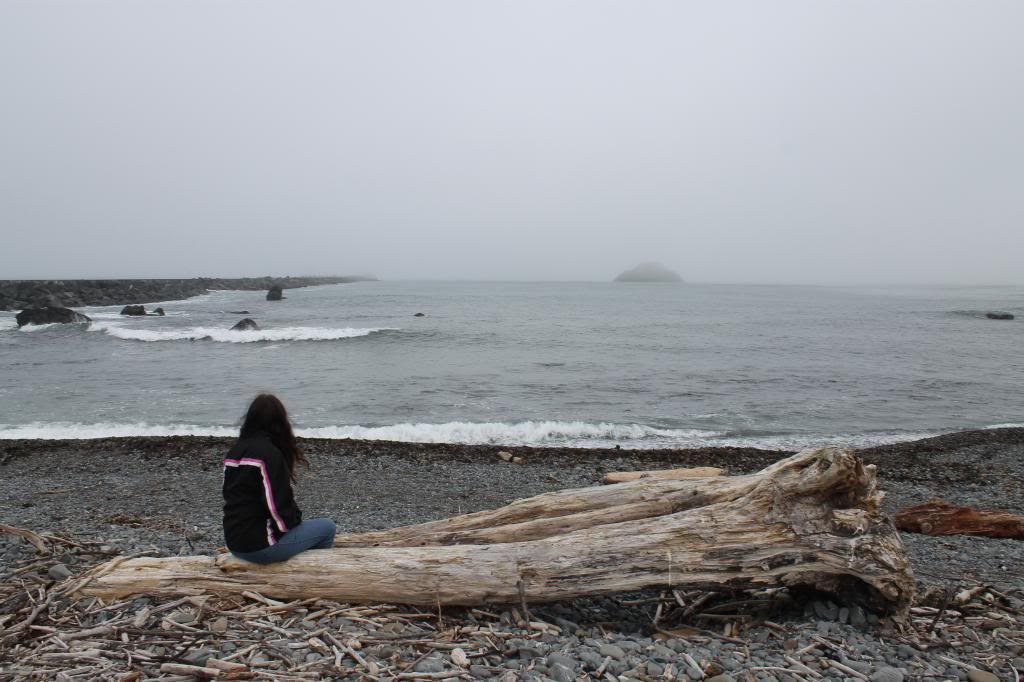 When we got back we were starving; so we cooked our dinner and made a fire. And of course we made s'mores!
KOA Campgrounds - Crescent City
4241 Highway 101 North
Crescent City, CA