The
last time
I was at Lake Bled was in the fall during the off season so it was a completely new experience to visit in the summer during tourist season.
It was ridiculously hot so we spent a majority of our time lying next to the lake, running in for a dip to cool off every once in a while. We found a closed off swimming area under the castle. So perfect!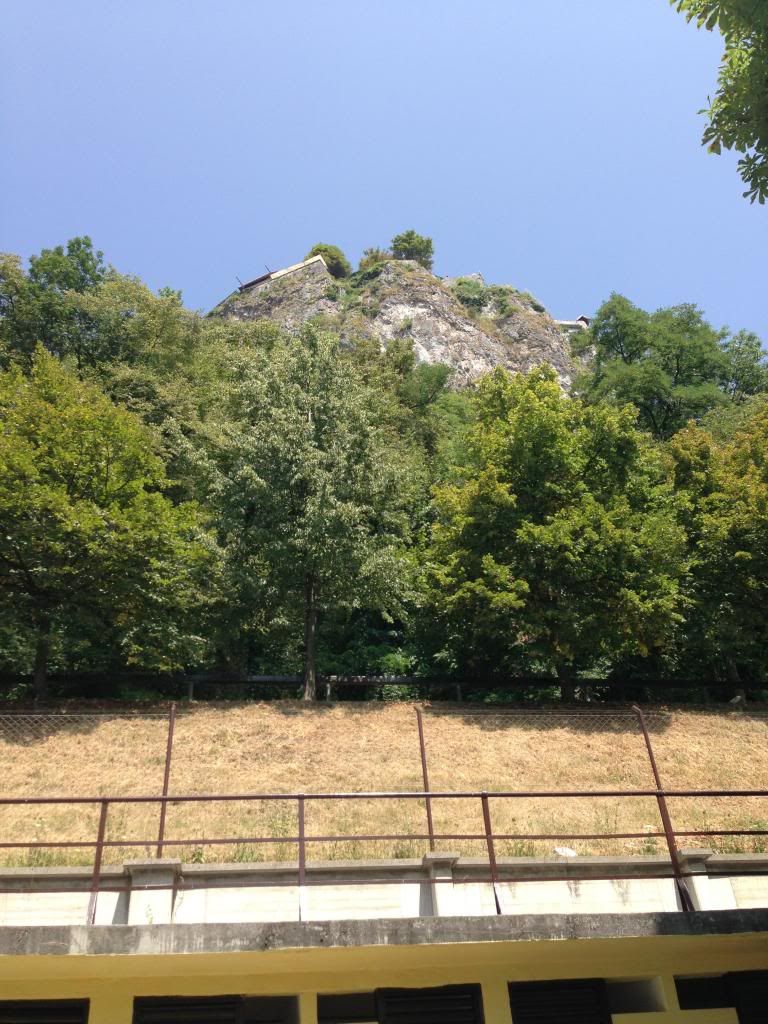 You can kind of see the castle peeking out above us.
After we got a nap in and had enough of the sun, we had a little snack before heading home. If you ever visit Lake Bled, you
have
to try their famous kremšnita. It's a delicious cream cake that was created there in Bled. I promise you won't regret it.