As I was waiting for Anna's train to get in, look what I spotted:
I'm sure he was sawing his own bike lock off because he lost his key...but I like to think he was a ballsy bike thief blatantly stealing a bike in broad daylight.
Anyway, so did you know most major European cities have a free tour? I had no idea! Anna and I were all over that. I highly recommend it! It was a two and a half hour walking tour and I felt thoroughly educated. I learned a lot of about Ljubljana and Slovenia in general from the tour. After the tour, we walked around and explored on our own. Every night we had some wine and dinner along the river. It was so pretty and a little romantic. We kept joking that we had to get our romantic time in before we could lock our love on the bridge.
Prešeren Square
View from the Butchers' Bridge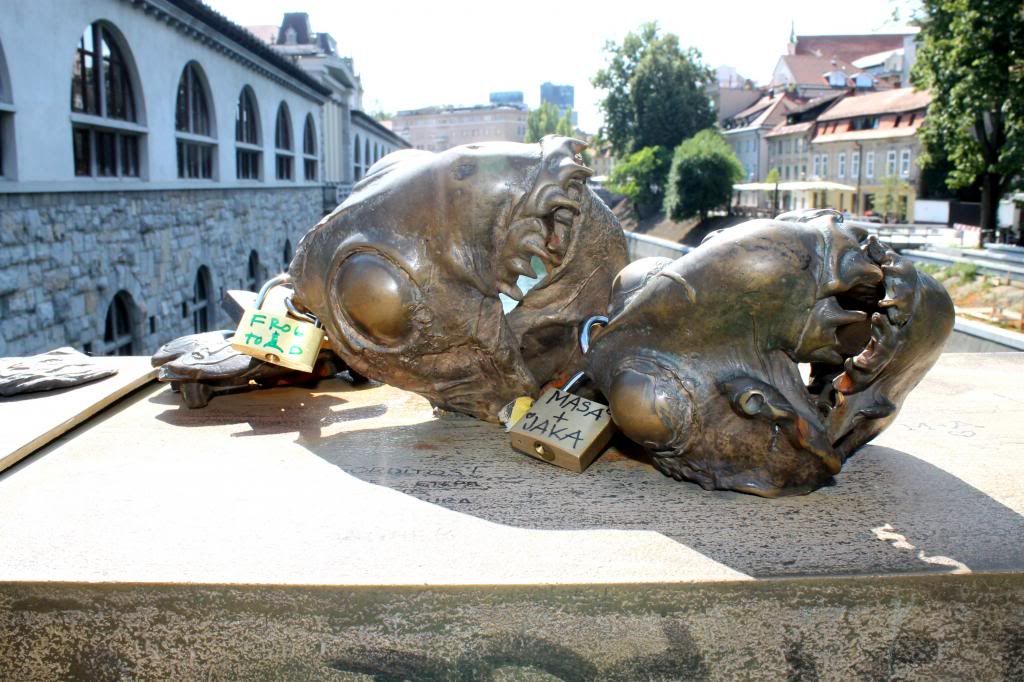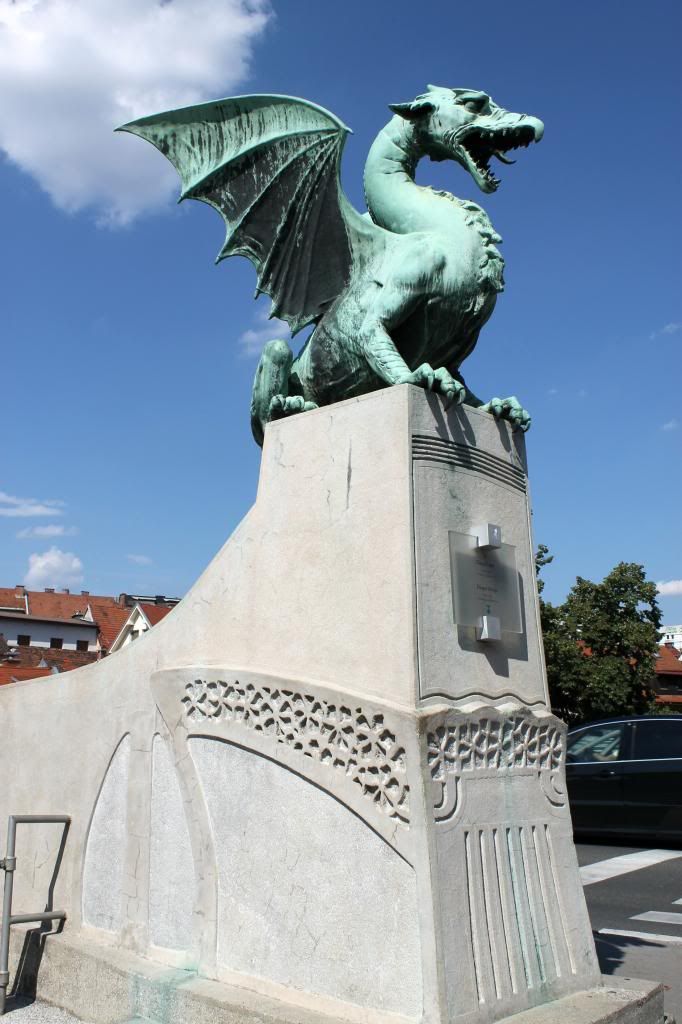 The Dragon Bridge, legend has it if a virgin walks across the bridge the dragons' tails will wag.
Open air food market. Chefs from local restaurants come out every week to show off their food. No local food though, they want to show off their range outside of Slovenian food.
Ljubljana Cathedral or Cathedral of Saint Nicholas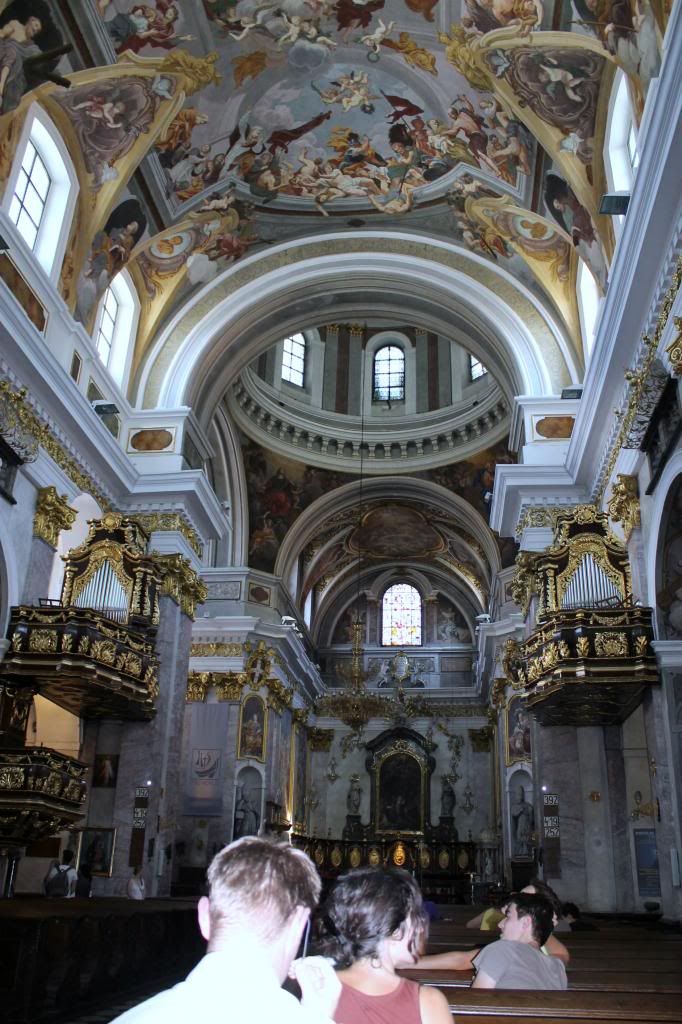 Inside Ljubljana Cathedral or Cathedral of Saint Nicholas
Shoes on a line...no one really knows why.
Our big tour group
Ljubljana Free Tour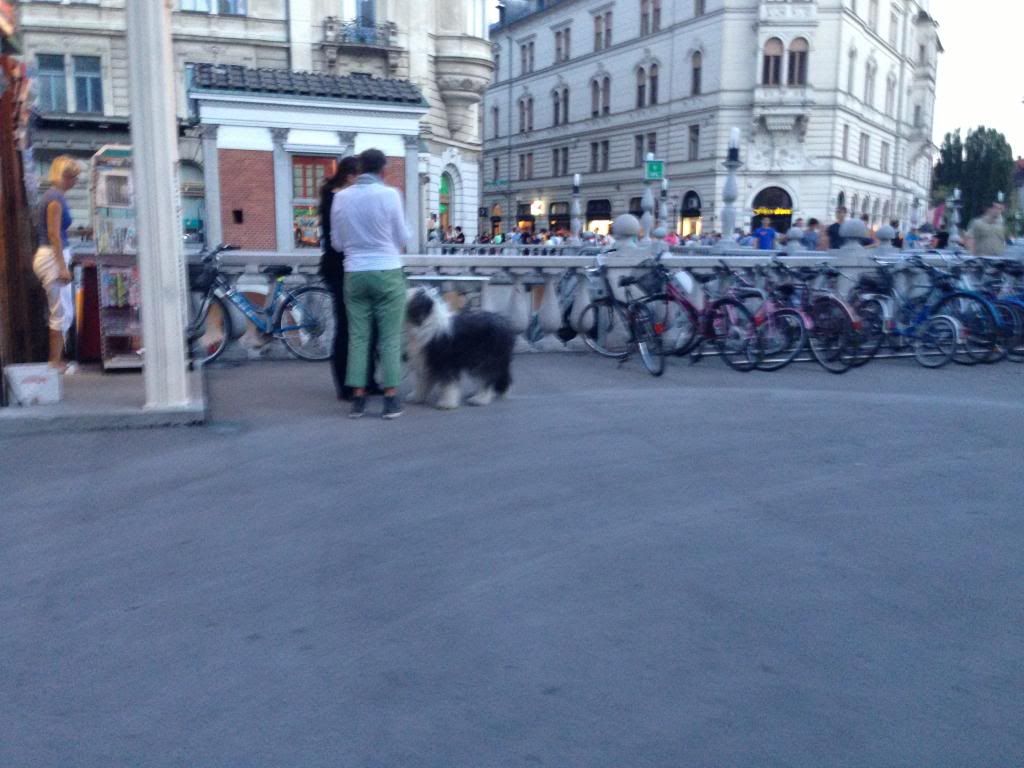 Max from The Little Mermaid!!!
Pretty music, creepy puppet thing.
Perfect night of wine and conversation with this pretty lady.