After Trees of Mystery, we drove back up to Crescent City to do some sightseeing in the area during regular daylight hours. We immediately made a beeline for the Battery Point Lighthouse. We didn't have much time before high tide came in again. Such a difference!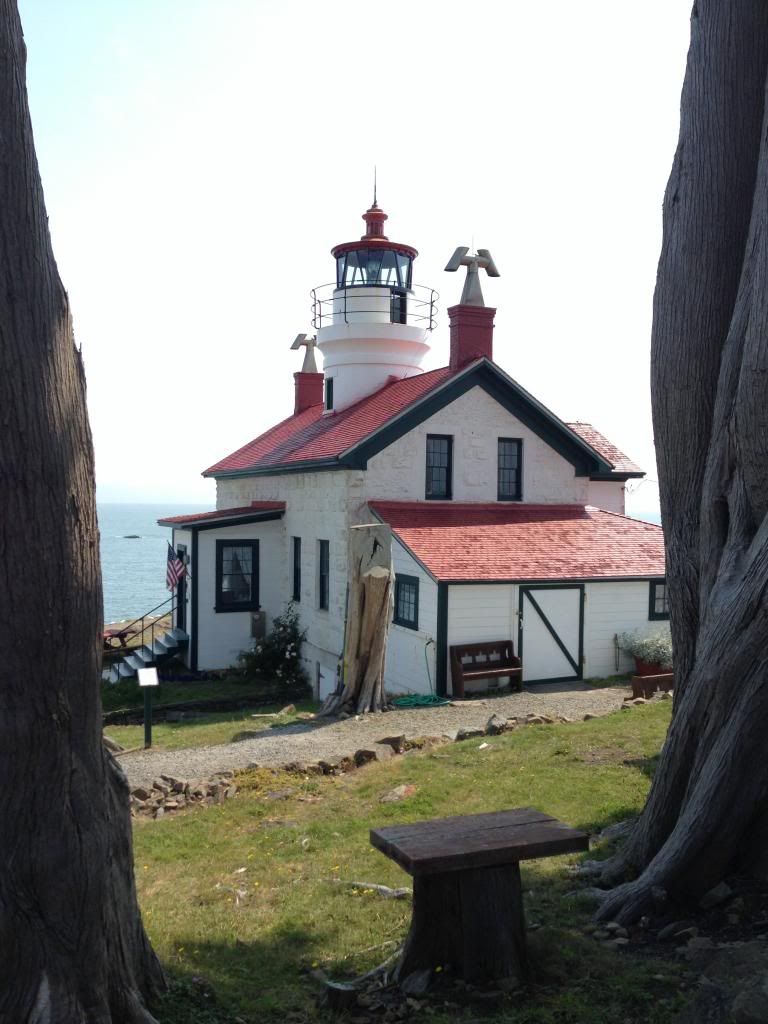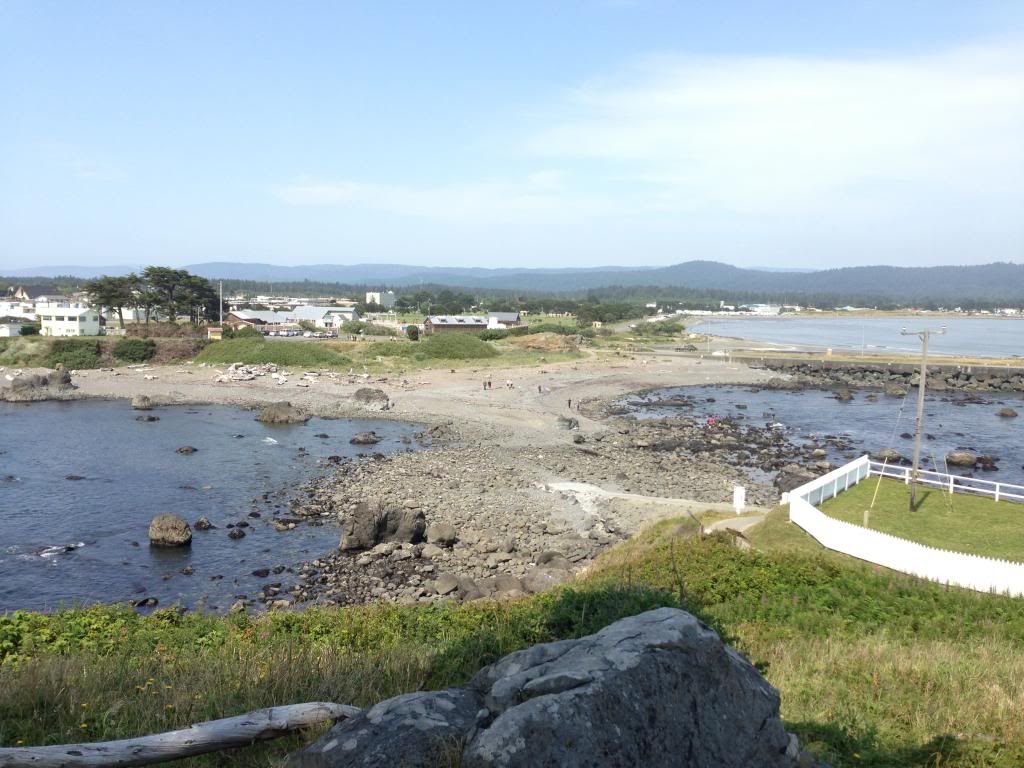 View of the beach from the lighthouse
We drove through the town along the coast and stopped by Brother Jonathan Cemetery. It's seriously small and hard to find. Blink and you miss it. There was a pretty view of the ocean from there.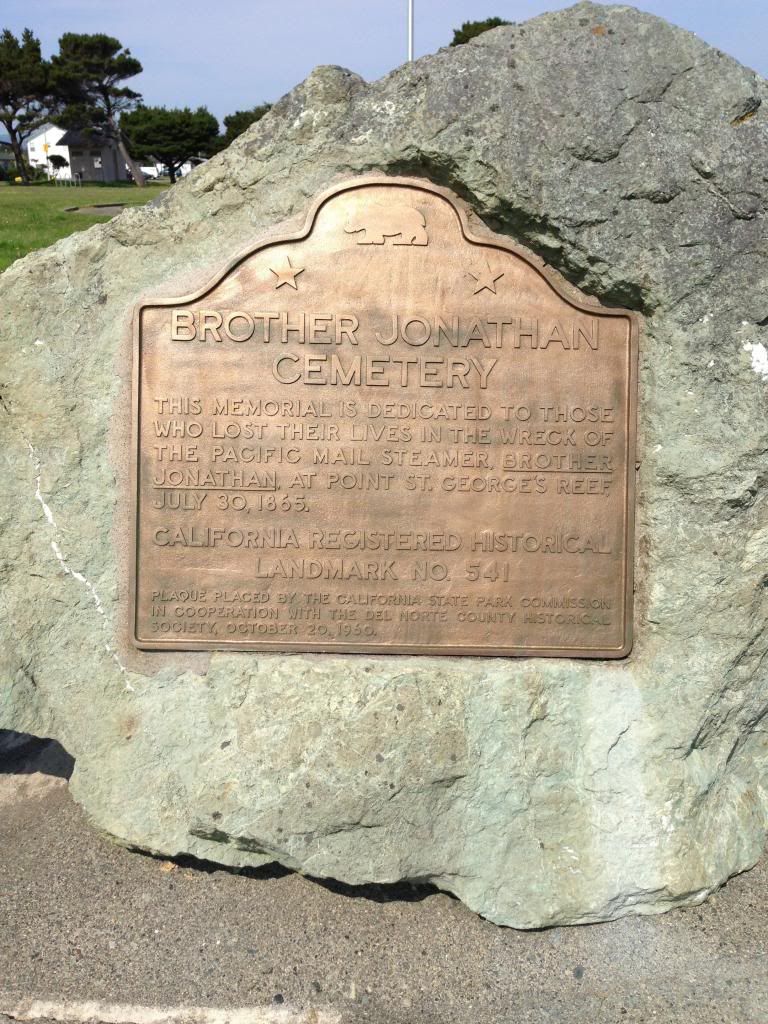 Our last stop was the beach to enjoy the ocean. There's nothing more calming and no better way to recharge your soul than to look out over the ocean and watch the waves break.
So happy to be reunited with my beloved Pacific Ocean
When we got back to our campsite, we ate an early dinner. It was cold so we built a fire and, of course, we made s'mores again.