This was our big sightseeing day. We drove down to Klamath and worked our way back up the coast. On our way down, we saw a bunch of cars pulled over and we assumed it was an accident. But on a second glance we realized people were out of their cars and taking pictures. Turns out there was a huge herd of elk hanging out in a field! We immediately pulled a U-turn and joined the gawkers.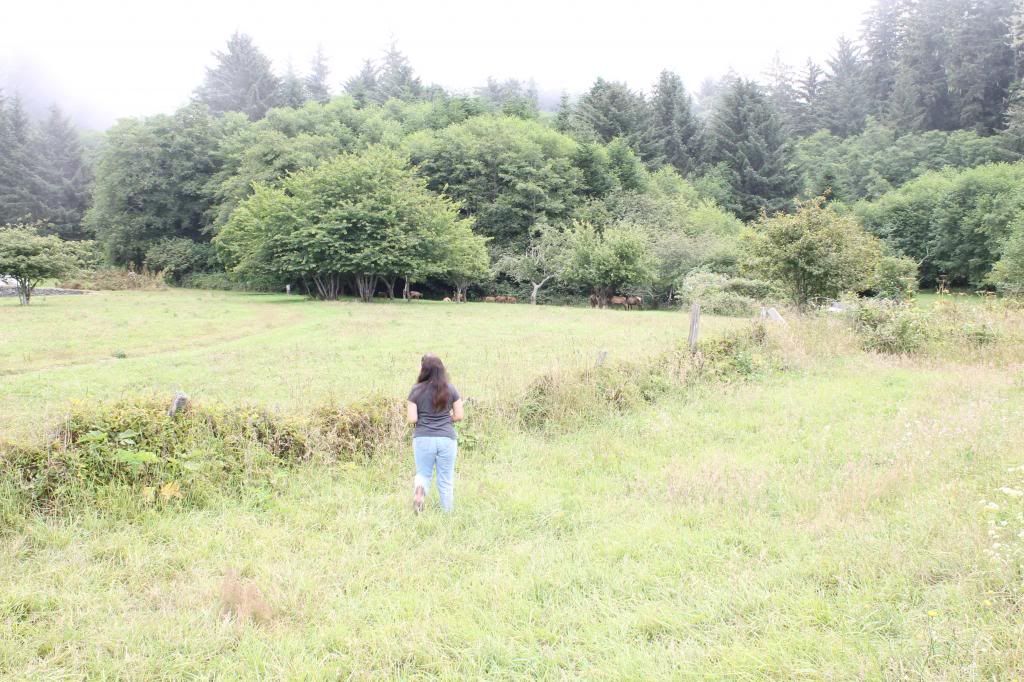 We originally were going to do more in Klamath, but with traffic we decided to just go to the
Trees of Mystery
. It's so touristy, but so worth it. They have all kinds of crazy redwood trees and we ended up spending a good chunk of our day walking the paths.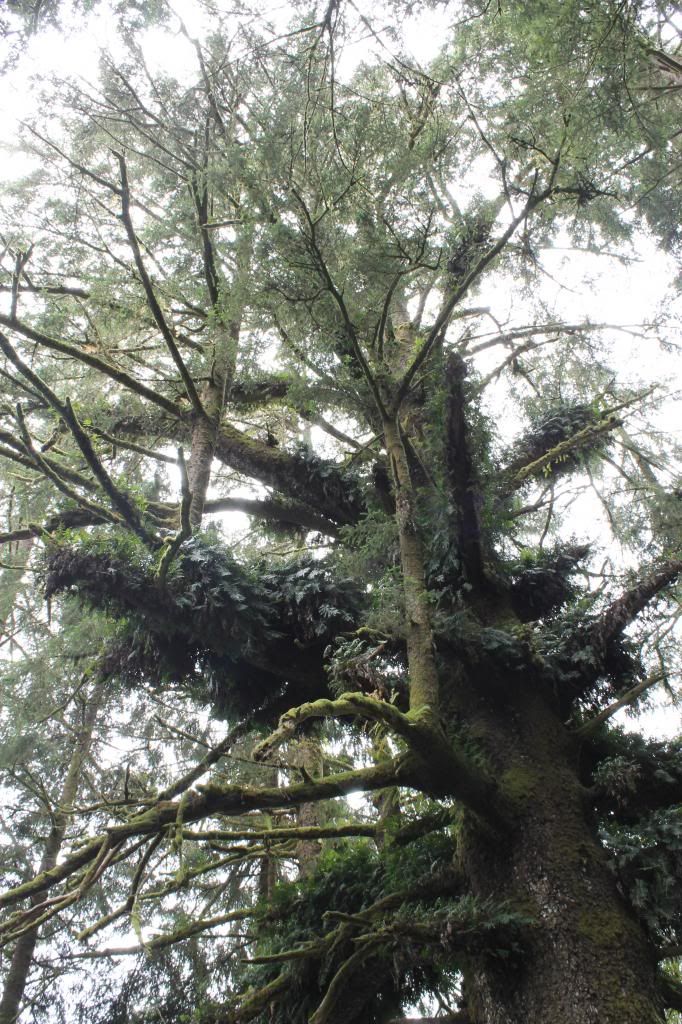 Add caption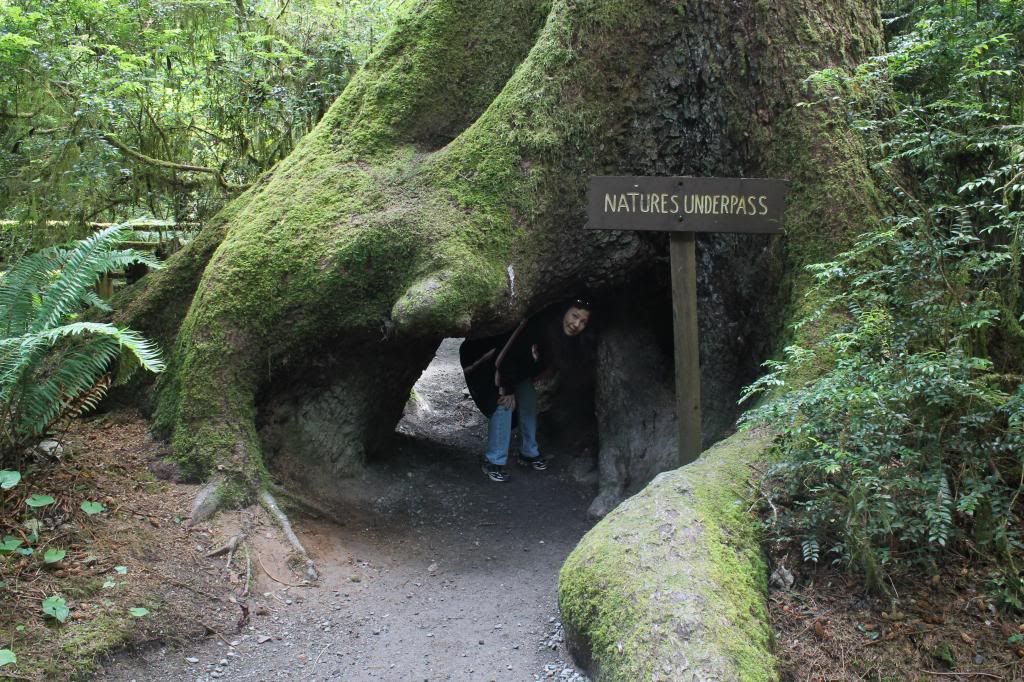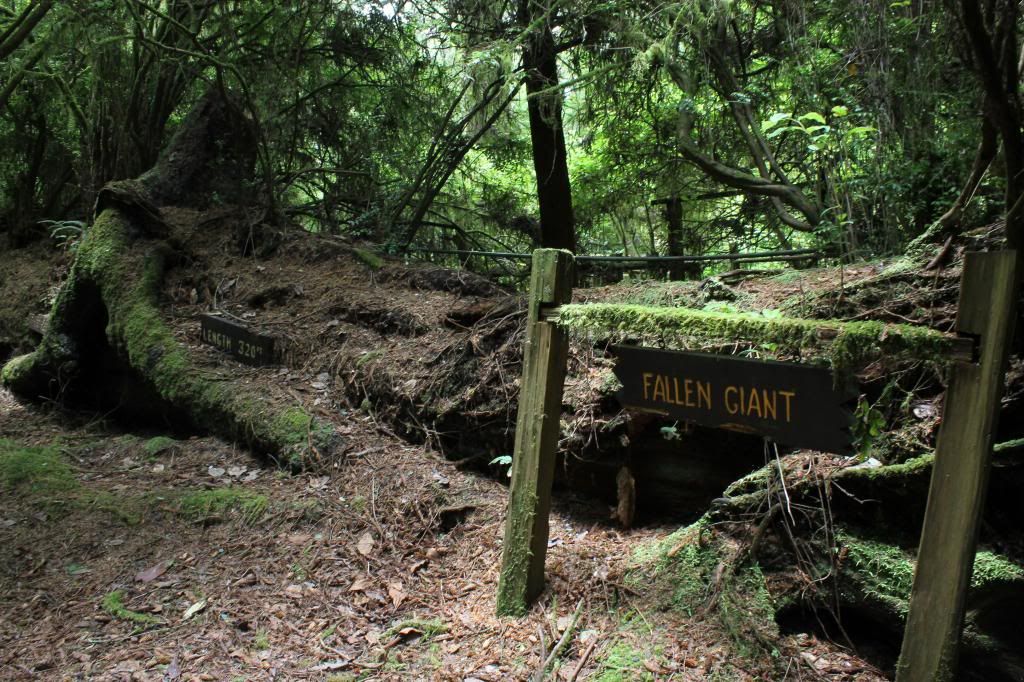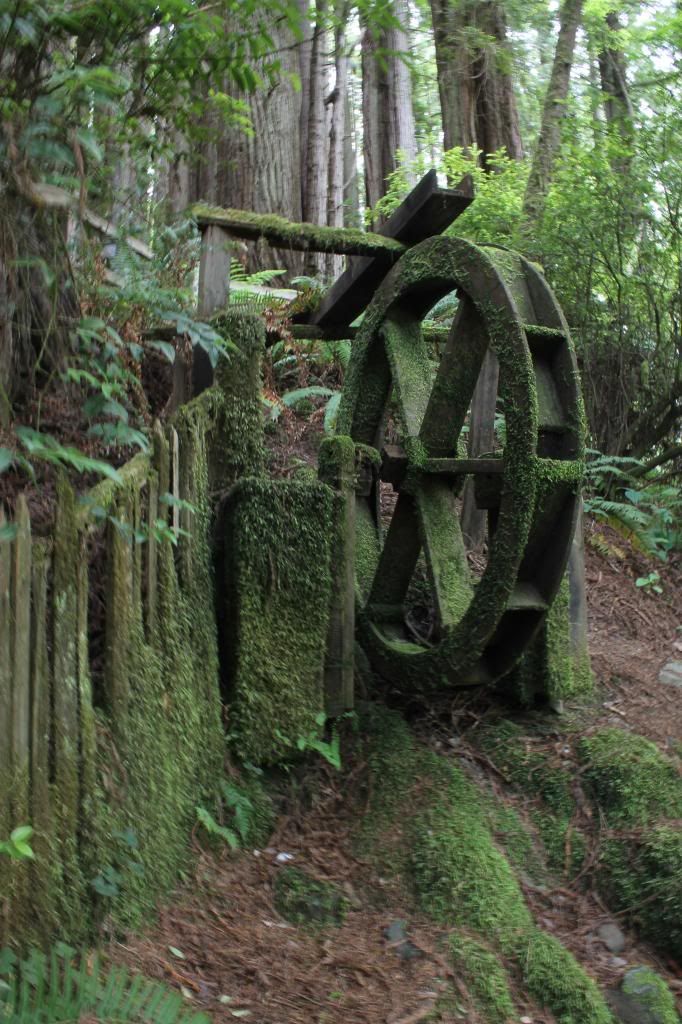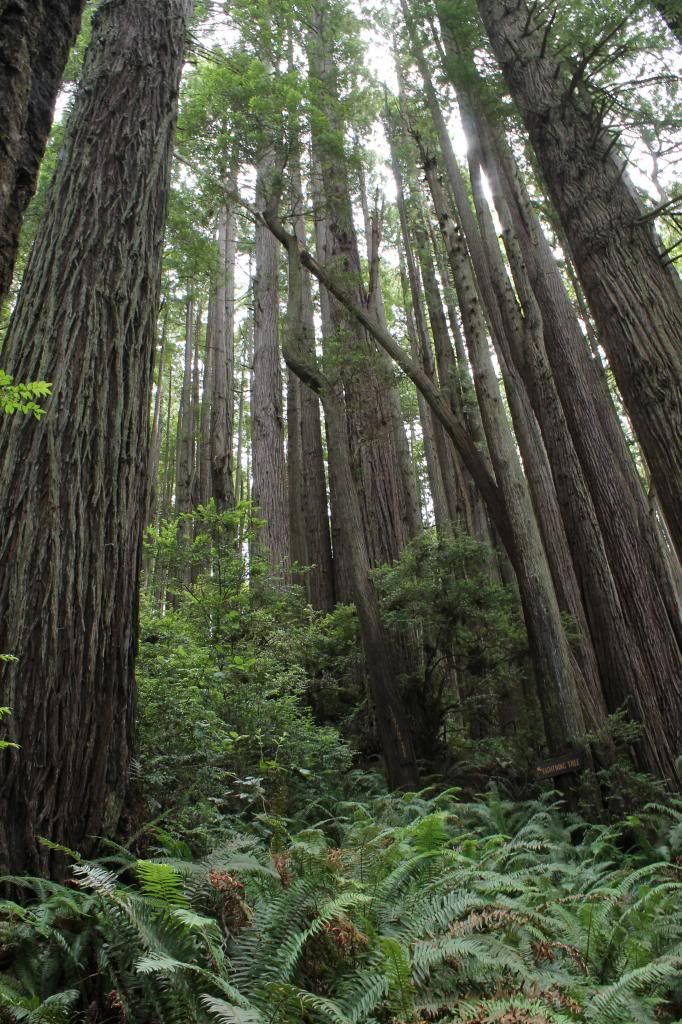 Lightning Tree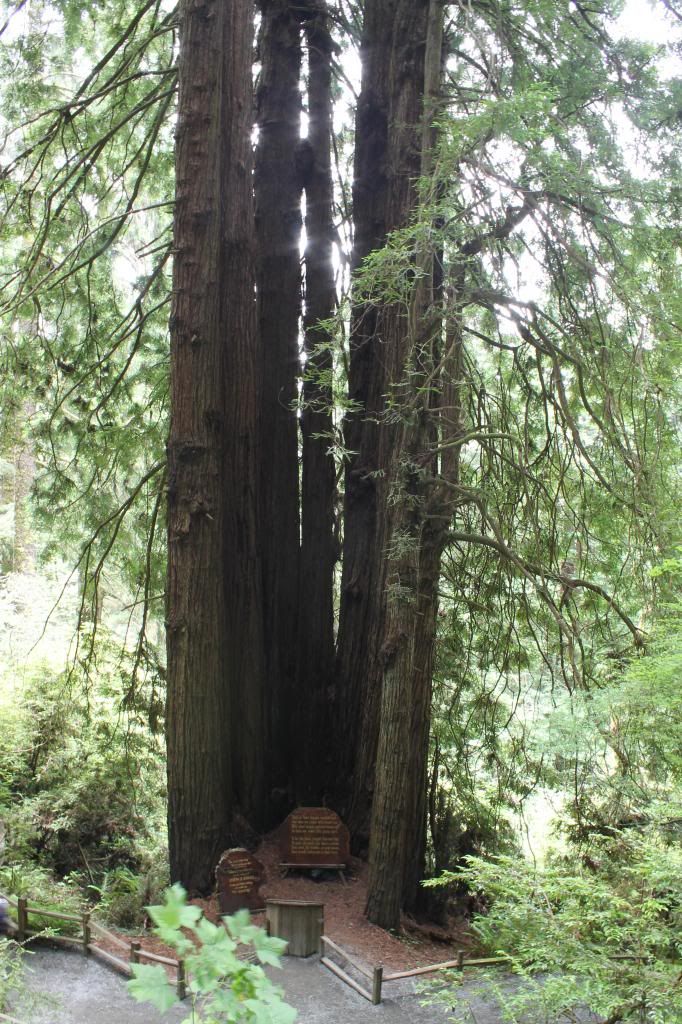 The Cathedral Tree...people actually get married here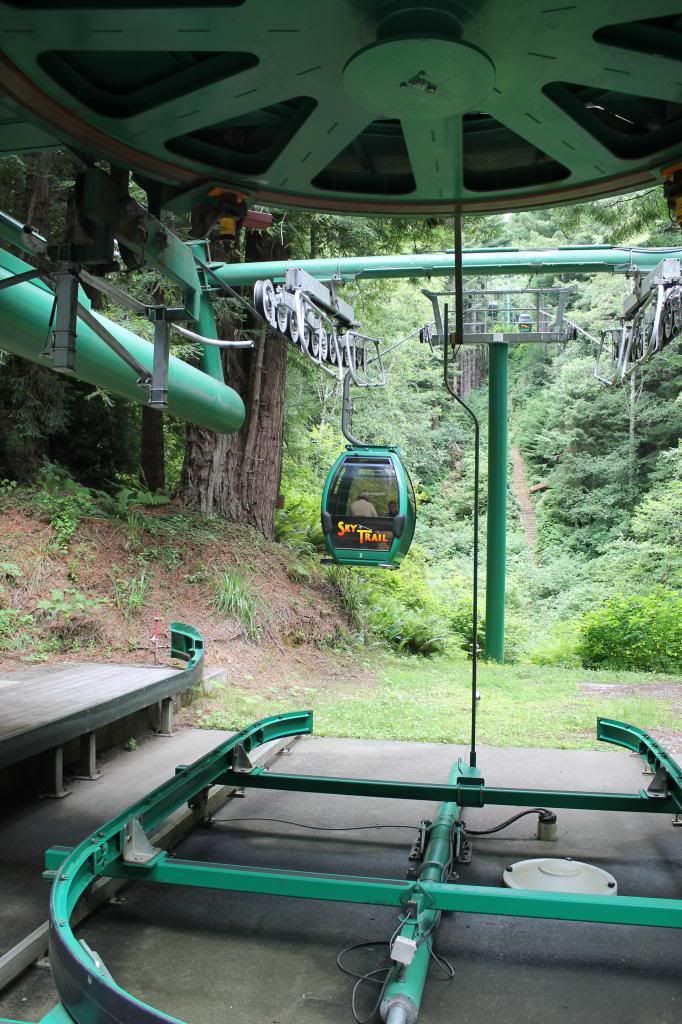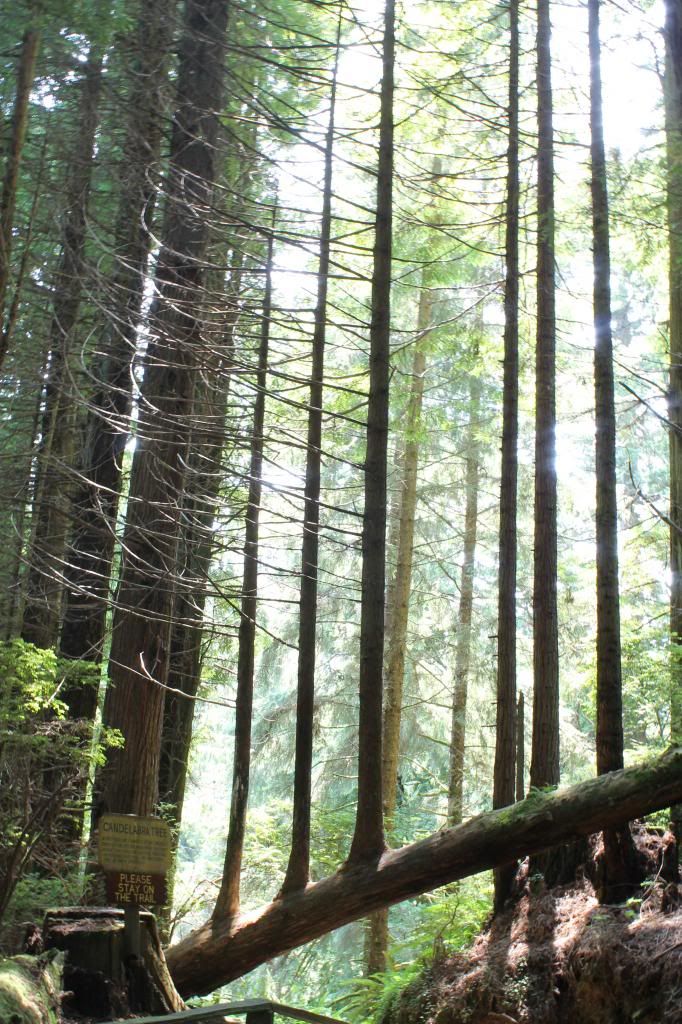 Candelabra Tree
Like I said, totally touristy, but totally worth it. But I think my favorite part was watching Paul Bunyan talk to the kids. They could ask him questions and he'd answer. After awhile, he started getting snarky with them. It was hilarious! After hiking down from the top of the Skytrail, we needed a break so I bought us some ice cream and we sat and were entertained by the kids' conversations with Paul. Honestly, I'd be totally freaked out if a giant statue started talking back. But these kids were totally unfazed and had a blast asking him all kinds of crazy questions.
Are you real? How tall are you? What's your favorite food? What size shoe do you wear? Are you really real? Can you move? How big is your hand? Can you smile? Can you smile again? Hi! Hi! Hi! Hi! Hi!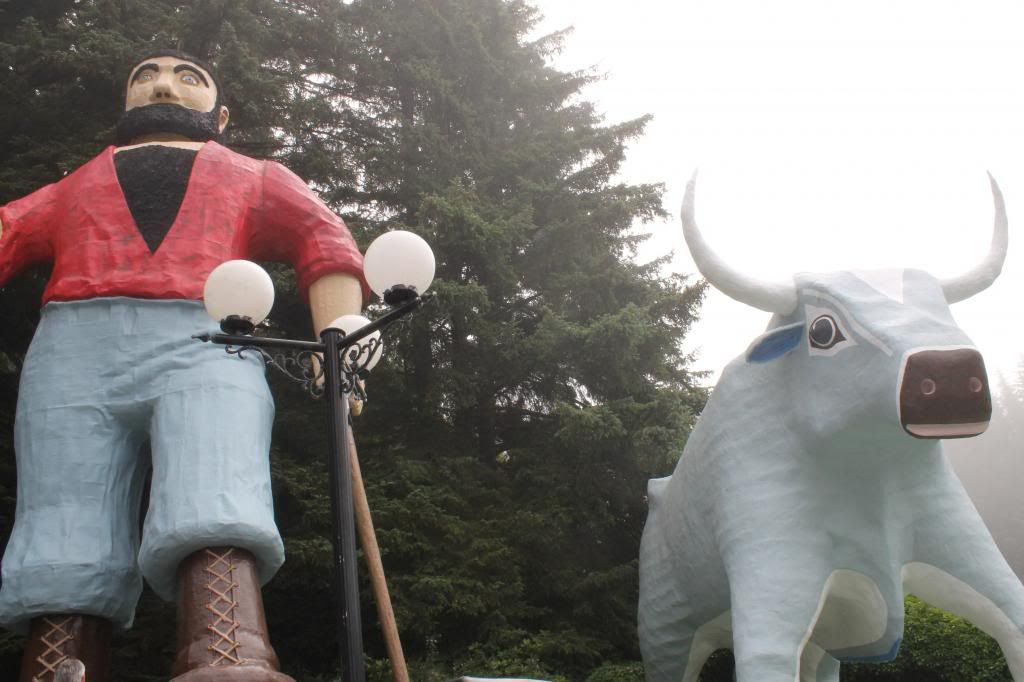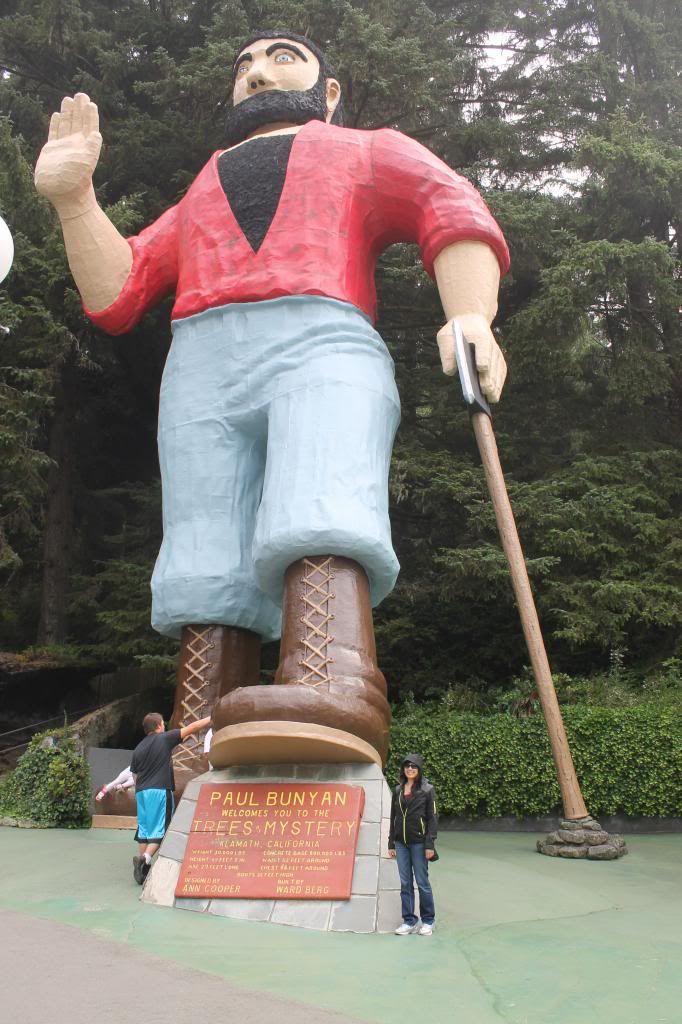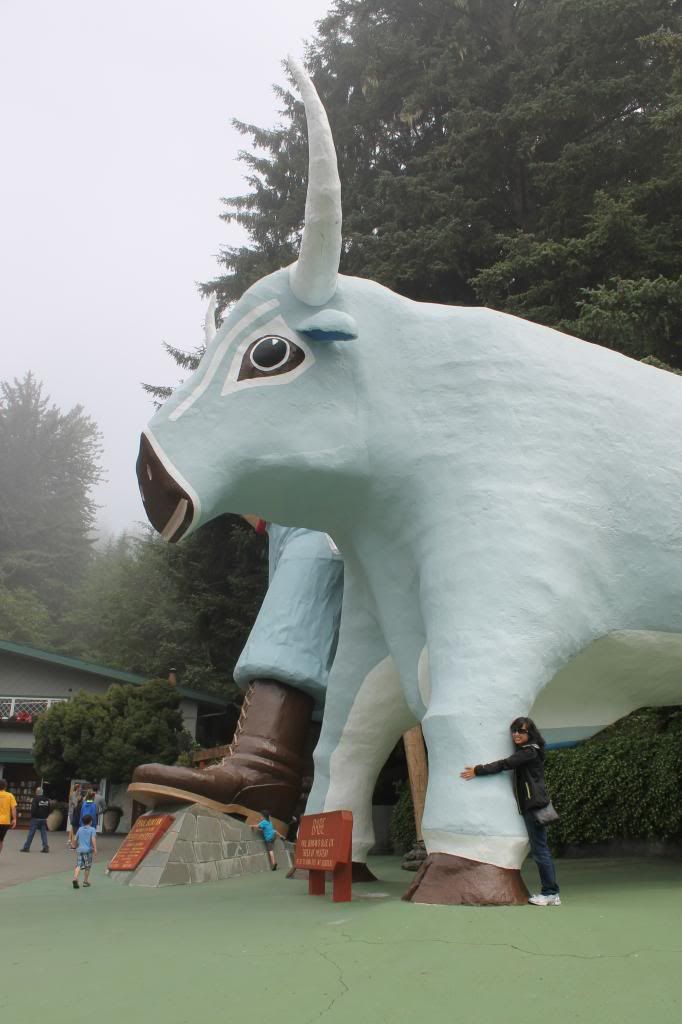 Trees of Mystery
15500 U.S. 101
Klamath, CA
---
Please take the time to visit my old friend's
fundraising page
. I clicked on it just to see if what he wrote and was inspired to make a donation. We went to high school together and he's seriously a really great person with a big heart.
(Click here to go to his page)